'Neverending Story' Star Reveals He 'Worked His A**' For His Iconic Role
The Neverending Story is a beloved '80s classic. But it didn't necessarily come together like the fantasy world it represents. In an interview, Noah Hathaway, who played Atreyu, revealed what it took to get his iconic movie role — and keep it. 
Noah Hathaway was 12 years old when he played Atreyu in 'The Neverending Story'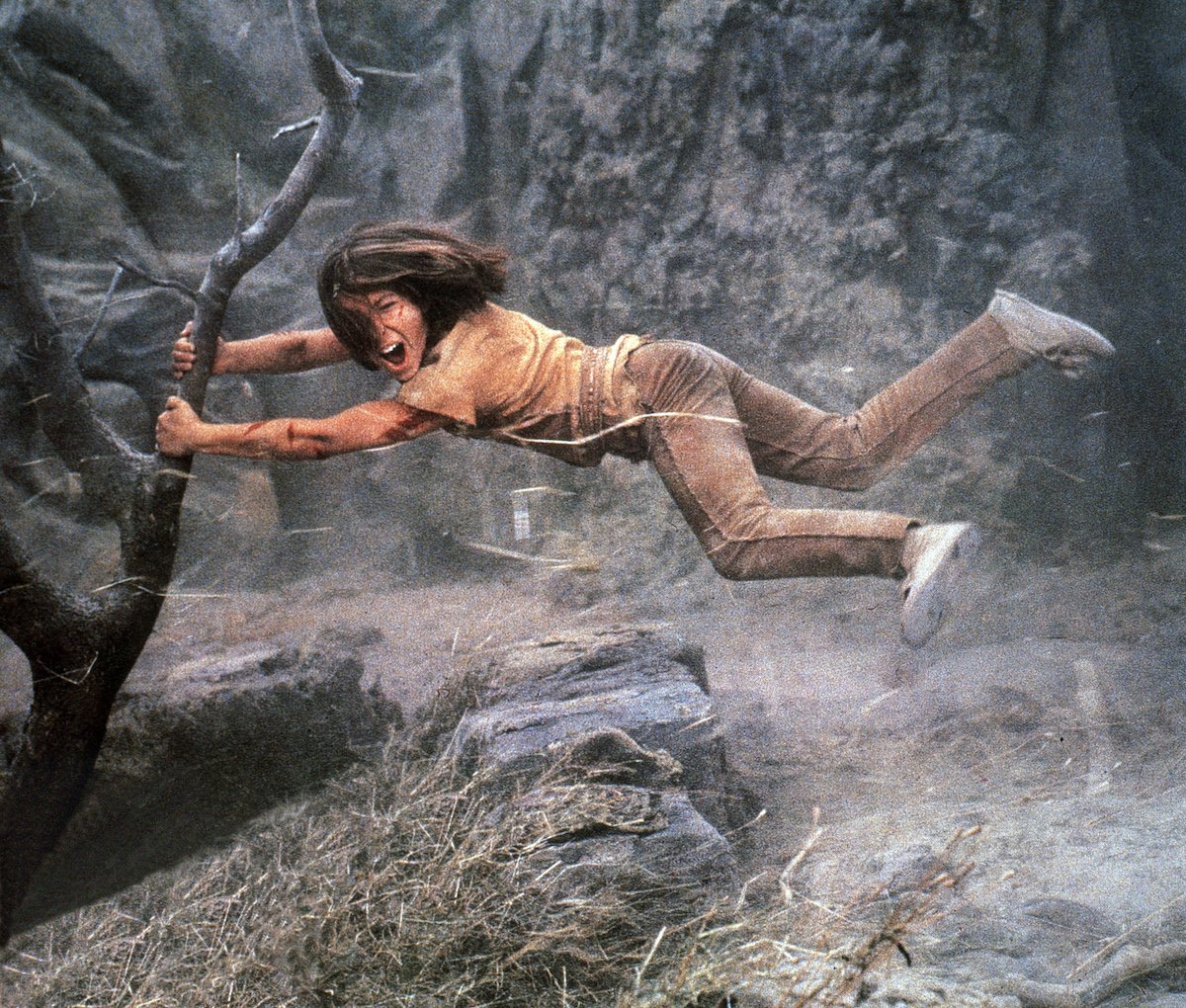 Hathaway was already an accomplished actor at just 12 years old. The young star appeared in Battlestar Galactica between 1978-1979 before appearing with Goldie Hawn and Burt Reynolds in the 1982 big screen comedy Best Friends. 
So by the time he auditioned for a 1984 German production called The Neverending Story, he was a seasoned actor. The Wolfgang Petersen-directed movie is an adaptation of the 1979 book of the same name by Michael Ende. 
Hathaway got the role of child warrior Atreyu. Hoards of '80s kids can attest to his highly physical performance. Nobody who saw his horse Artax swallowed by the Swamps of Sadness can forget it. Similarly, his dash under those large-breasted Southern Oracle Statues is certainly memorable. 
Above all (and most iconically) is his ride atop Falkor, the luck dragon, voice whooping and hair whipping in the Fantasia winds. But Hathaway admitted in a 2019 interview that nailing down the part wasn't easy. 
The actor had to audition for the movie several times 
When the movie turned 35 in 2019, the cast reunited for an interview with Entertainment Weekly. Hathaway recalled what it took to get the role. 
"My casting has a whole backstory because there was a different director attached before Wolfgang," Hathaway told EW. "They did one of those worldwide searches to cast the role and they saw something like 50,000 kids [laughs]. I think I auditioned around six or seven times before I got the part. The script was just amazing, and, even back then, it was imaginative, and I hadn't seen anything like it." 
Even at 6 or 7 times, Hathaway didn't have the role just yet. 
"I can't remember what happened with the first director, but after he left the project and hired Wolfgang, they did the whole thing again. So, they let me go and started the whole casting process again and I had to audition for Wolfgang and two producers. Finally, after like three or four more [auditions], I got hired again. I don't want to say it was "meant to be" because I really worked my ass for it. I must've read the script three dozen times and knew every line."
Hathway famously went on to work his a** in the role, performing his own stunts. But that's…another story. (See what we did there?)
Director Wolfgang Peterson called the 'Neverending Story' star 'gorgeous' 
Petersen admitted that although Hathaway's casting experience was an ordeal, he was the right pick for Neverending Story. 
"I remember casting Atreyu who is half Native American and that's exactly what we were looking for in the actor who would portray him," said Petersen. "Boy, what a gorgeous kid he was. I had dinner with somebody recently and this woman tells me that Atreyu was her first crush on a boy. I cannot tell you how many letters I got after the film came out written by girls wanting to know where they could find the actor that played Atreyu!" 
Hathaway agreed with Petersen's assessment, saying that he was similar to the Neverending Story character. 
"I was a really sensitive, ballsy, great kid growing up, pretty much like Atreyu was in a lot of ways," he said. "And so, it was a perfect fit." 
It unquestionably was.