'Nevertheless': Did the K-Drama's Ending Meet Fans Expectations?
The Netflix K-drama Nevertheless captured fans' attention for its mature themes about love and heartbreak. Fans waited anxiously to see if Yu Na-Bi (Han So-Hee) would choose between a complex relationship with Park Jae-Eon (Song Kang) or a sincere one with Yang Do-Hyeok (Chae Jong-Hyeop). Some fans even hoped for Na-Bi to realize her self-worth and stay single. The K-drama premiered its last episode on August 21, leaving fans divided with its storyline ending.
[Spoiler alert: This article contains potential spoilers about Nevertheless final episode.]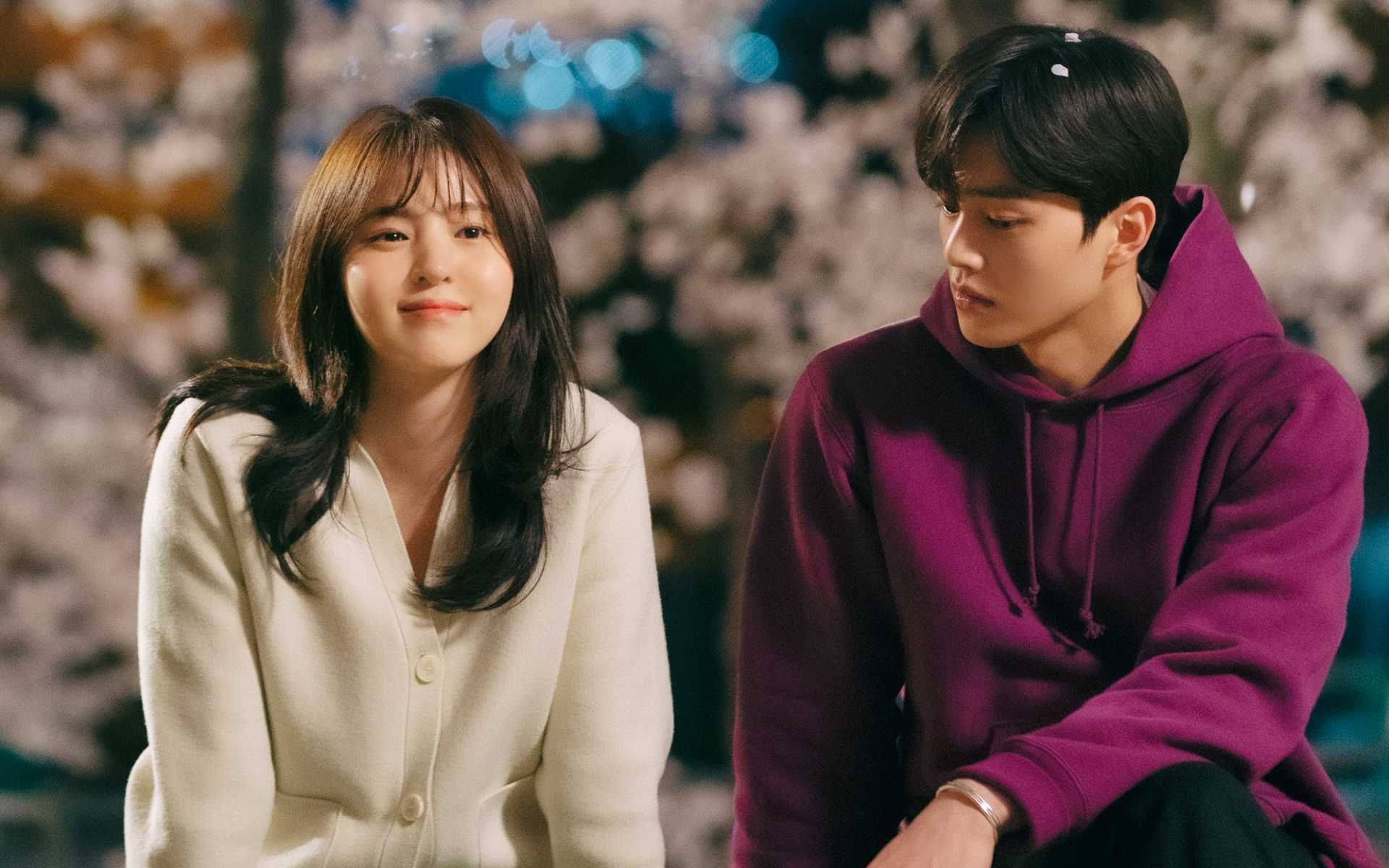 Park Jae-Eon and Yu Na-Bi develop a complex love story
Netflix's Nevertheless centered around Yu Na-Bi, who no longer believed in love after her then-boyfriend humiliates her at his art exhibit. Giving up on love, she never expected to start a sexual relationship with Park Jae-Eon, a fellow student at her university. Na-bi starts to fall in deep while aware that Jae-Eon is known as a player who never commits.
Jae-Eon never believed in love and preferred casual relationships. As the K-drama goes on, Na-Bi is once again heartbroken by Jae-Eon's deceitfulness about his feelings. On the other end, Na-Bi reconnects with her childhood friend, who has liked her since they were young. Jae-Eon starts realizing that he might lose Na-Bi over his egotistical actions.
Yu Na-Bi chooses who to love in final episode
RELATED: 'Police University': K-Drama Actor Krystal on Why She Was Drawn to Her Character
The final episode had every other couple in the K-drama find their happy ending. But who would Na-Bi choose, or would she stay single for her own good? In the previous episode, Jae-Eon promises to fulfill Na-Bi's wish to stay away after regretting their relationship. But, Na-Bi and Jae-Eon still find a way back to each other when their art installation is destroyed.
Coming together as classmates, they rekindle their emotions for each other. This is one of the rare episodes where fans see Jae-Eon's struggle to prove to Na-Bi he really loves her. In a heartbreaking scene, Na-Bi meets with Do-Hyeok to admit she has no feelings for him.
Na-Bi is still unsure of whether she's willing to risk heartache to be with Jae-Eon. As Na-Bi and her classmates display their artwork in a gallery, Na-Bi is upset not to see him there. She decides to return to the gallery and sees Jae-Eon in front of their artwork. After some banter, Na-Bi kisses Jae-Eon and tells him they should date. She admits that heartbreak is inevitable, but she still wants to pursue a relationship with him.
Fans are split over the K-drama's end
RELATED: 'Snowdrop': Everything You Need to Know About BLACKPINK Jisoo's Upcoming K-Drama Debut
Fans of the K-drama had some thoughts over Na-Bi's final decision. Some thought the drama did a good job showcasing real-life struggles of a relationship between red flags, doubts, fights, and heartache. But one Reddit user comments that they would have preferred Na-Bi to choose herself over Jae-Eon, stating, "I was really rooting for this drama to show others that we are empowered enough to choose ourselves rather than a relationship and to make healthier choices."
One Redditor explains that the flashback of Jae-Eon admitting he fell in love with Na-Bi during her most humiliating moment to be distasteful. Fans even commented that the show's time jump final scene still portrays Jae-Eon's need for attention when two girls approach him for his number. Some fans on Twitter also felt the drama's end could have gone another way but stated that it played with the show's story of deciding who to love, even if it meant heartbreak.