'New Amsterdam': Ryan Eggold Took the Role of Dr. Max Goodwin for This Surprising Reason
Ryan Eggold has a few primetime TV shows under his belt but many are just now catching on to the star. The Blacklist showed off Eggold's physicality while his new gig on New Amsterdam focuses on his compassion. Eggold took on the medical drama for a specific reason — and it might surprise you.
Ryan Eggold traded guns for scrubs in 'New Amsterdam'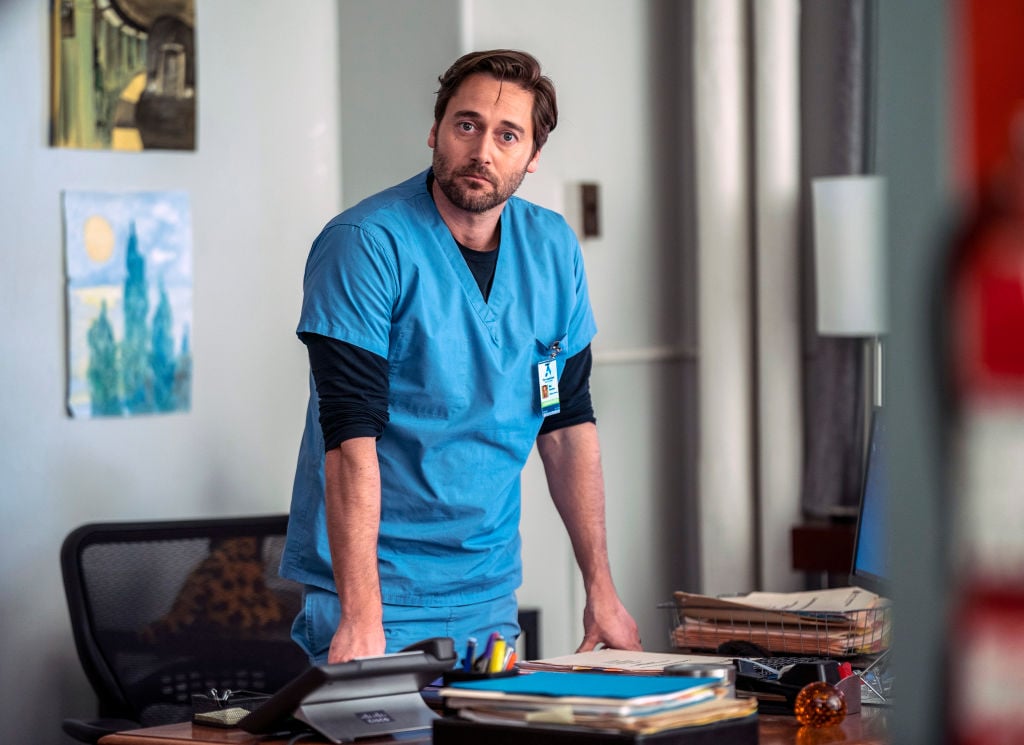 Assassin-for-hire, Tom Keen, is officially dead in The Blacklist, but Eggold lives on as Dr. Max Goodwin in New Amsterdam. The medical drama was just picked up for three additional seasons, proving Eggold's fan base would follow him anywhere.
"It was my family for a long time and it was a great character arc. It was a lot of fun following the twists and turns of Tom, and the fans really responded to him," Eggold told Global News of his time in The Blacklist. "At the same time, you do get hungry after a couple of years for new roles and new stories."
The new role and story he referred to are based on the memoir, Twelve Patients: Life and Death at Bellevue Hospital. It was written by the former medical director of Bellvue Hospital in New York City, Dr. Eric Manheimer.
The hospital is the oldest in the U.S. Eggold's character overhauls the staff and approach to how patients receive medical care. Dr. Goodwin puts people over money.
"We're telling stories that come from real life and real patients, so obviously they're reflective of that, but I hope they feel real or you can see yourself in it," Eggold said.
"Or if you know somebody who's battled cancer, that it's relatable. That's what I look for when I watch something: if I can personally connect and relate it to my own experience."
The real reason Eggold took the role of Dr. Max Goodwin
Going from an assassin to a doctor is a stretch for any skilled actor. Aside from the compelling story Dr. Manheimer chronicled, there's actually a more personal reason Eggold took on the role.
"Well, I come from a medical family, so they finally let me sit at the Thanksgiving table again. 'At least you're pretending to be a doctor!'" he joked.
"The fun thing about Max is that yes, he's a doctor and he's providing health care, but the spirit of his character could be applied to any institution, I think. He wants to help. For him it's all about how he can make things better, where are the areas where we're failing, how can we repair those areas? He's universal."
Eggold is particularly close with his sister, a nurse, whom he posts about regularly.
"Happy birthday to my amazing superhero little sister who right now is spending her days making sure other folks stay as healthy as they can up in Anchorage — shout out to @providencealaska and to ALL the nurses in this country and around the world who spend their days taking care of someone else's loved one. May we never take you for granted! And may you be as cool as my little sister Nicole," he wrote in an Instagram post.
Why Eggold didn't go into medicine
The New Amsterdam star could've easily followed in other family members' footsteps — except for one minor detail: he's too squeamish.
"I would be just an absolute terrible doctor," he told E! News. "I'm not good with…the fragility of the human body is just terrifying to me, you know, that it could just all be [snaps] in a second." 
Co-star, Jocko Sims, plays pranks on Eggold whenever possible.
"I'm like, dude, you're playing a doctor, come on man," Sims said. "You gotta get with the program." 
Eggold may not be a real doctor, but he plays a good one on TV. Plus, he can finally sit at the Thanksgiving table again.