New BBC Documentary Reveals Kim Kardashian West Organized Paparazzi Shots for Paris Hilton
Kim Kardashian West was initially known as Paris Hilton's best friend. Kardashian West helped to increase Hilton's fame by working with paparazzi to capture Hilton's photos.
Kim Kardashian West burst onto the scene as the BFF of Paris Hilton. Since then, her fame has transcended her famous pal's and it's mostly due to Kardashian West's genius of using the media to her advantage. One of Kardashian West's best moves was befriending paparazzi and tipping them off on her days and nights out, which she first started to increase Hilton's notoriety. A new BBC documentary elaborates on Kardashian West's scheme.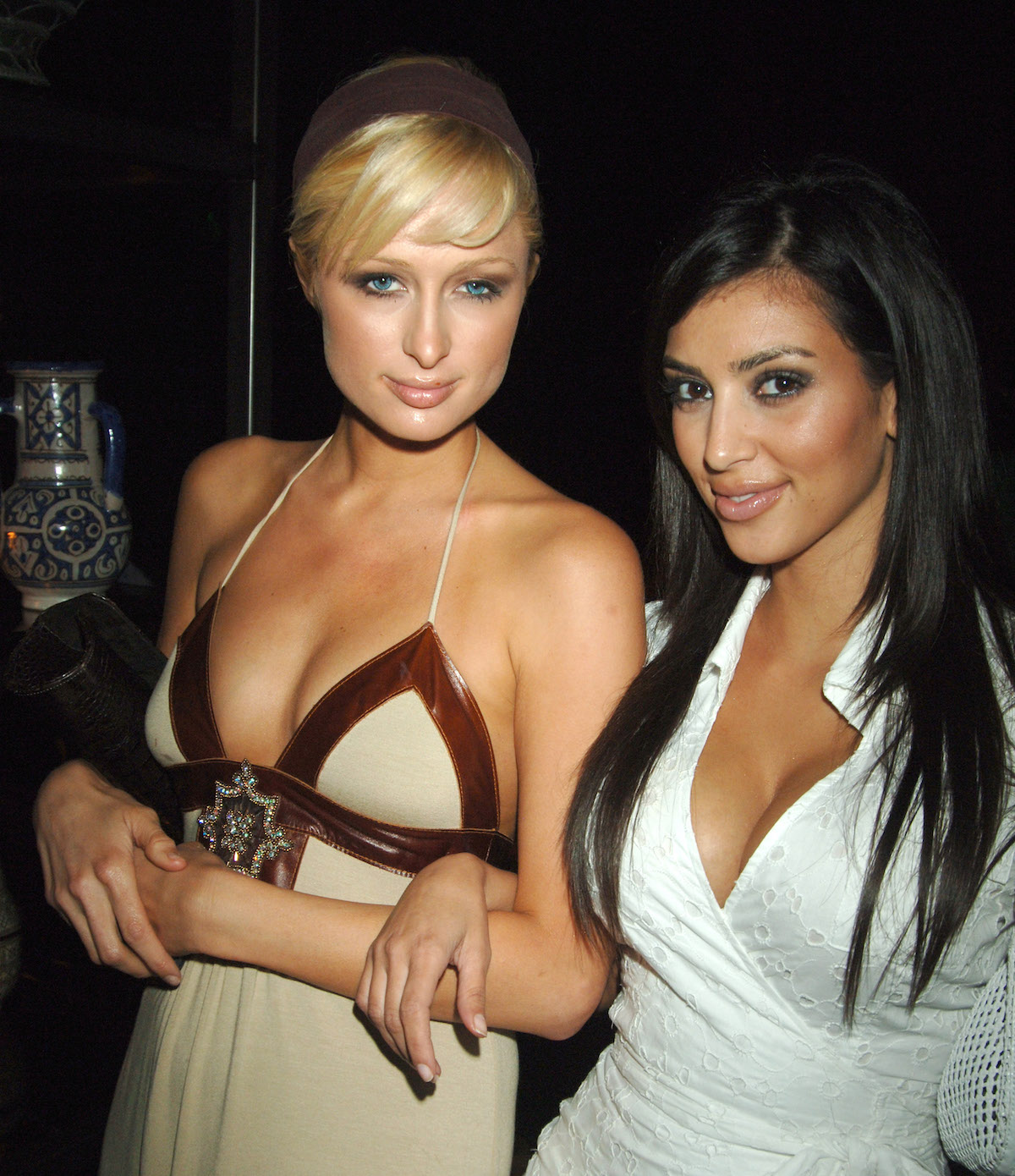 Kim Kardashian West was behind Paris Hilton's early paparazzi pictures
Kardashian West's rise to fame began when paparazzi began snapping photos of her at all of the hot spots in Hollywood. According to insider accounts from a new BBC documentary, Kardashian West orchestrated everything from the start.
The documentary, Celebrity: A 21st-Century Story, includes interviews with those who were there from the start as both Kardashian West and Hilton's careers began to explode.
Related: Kim Kardashian West Recalls the Very Important Lesson Paris Hilton Taught Her About Being in the Spotlight
During the second episode, media guru Sheeraz Hasan spoke of the early days of capturing Hilton and Kardashian West on camera. Hasan once owned one of the most prominent tabloid sites in the business: HOLLYWOOD.TV.
"I was the media machine behind Paris Hilton. We would work with celebrities and set up those stories," he said in the documentary. "The person who was giving me the information on behalf of Paris Hilton was a young lady called Kim Kardashian [West], who was her assistant and stylist."
Hasan explained that most celebrities at the time who wanted constant attention would seek out paparazzi and arrange for them to capture their outings to be sold to the tabloids. "So any time there were cameras needed, paparazzi, breaking news stories, Paris would basically tell Kim Kardashian [West] to text me."
Kim Kardashian West has been honest about her desire for media attention in the early days of her career
Kardashian West may have been the sidekick of Hilton but she had greater aspirations. She sought out to be the "it girl" and did so strategically by surrounding herself with the hottest Hollywood players and becoming friends with paparazzi. 
In a sit-down talk with her BFF Foodgod (formerly Jonathan Cheban) on her website and app, West admits to starting conversations with photographers with the goal of getting her photos in the media.
Related: Paris Hilton Opens up About What She Thinks of Kim Kardashian West Today
"When I was living on Robertson [Boulevard], it was like paparazzi central," Kardashian West recalled "I was living right behind Kitson. And every time I'd go to the gym or go eat, every paparazzi would ask me questions and I would be like: 'Hey guys!' Like, I so wanted the attention.'"
West credits Foodgod, a popular publicist at the time and her close friend, for stepping in to help guide her image so that she'd naturally attract the attention.
"Jonathan was like: 'This has got to stop. Do you think Victoria Beckham sits and does all these interviews?'" Kardashian West said. "He said: 'Do you think everyone else has smiles on their faces? You are too happy, you are smiling way too much. Put your sunglasses on. You need a whole makeover and you need to stop talking and stop smiling.'" 
Foodgod's advice paid off and transformed West into the greatest influencer in Hollywood.