New 'Cinderella' Trailer Shows Complications for Prince and Ella
No, this is not just another movie remake. The 2021 Cinderella musical comedy will feature new songs, new faces, and more importantly, a new storyline. Its all-star cast of James Corden, Billy Porter, Idina Menzel, Pierce Brosnan, and Missy Elliot embark on the carriage ride behind Camila Cabello in her film debut.
Small glimpses into the movie have been scattered across the web throughout 2021, but a new trailer just dropped and it's changing the game of the princess role. In fact, Cinderella (or Ella) explicitly states in the new trailer, "I don't want a life stuck waving from a royal box." So, this is not the average princess story.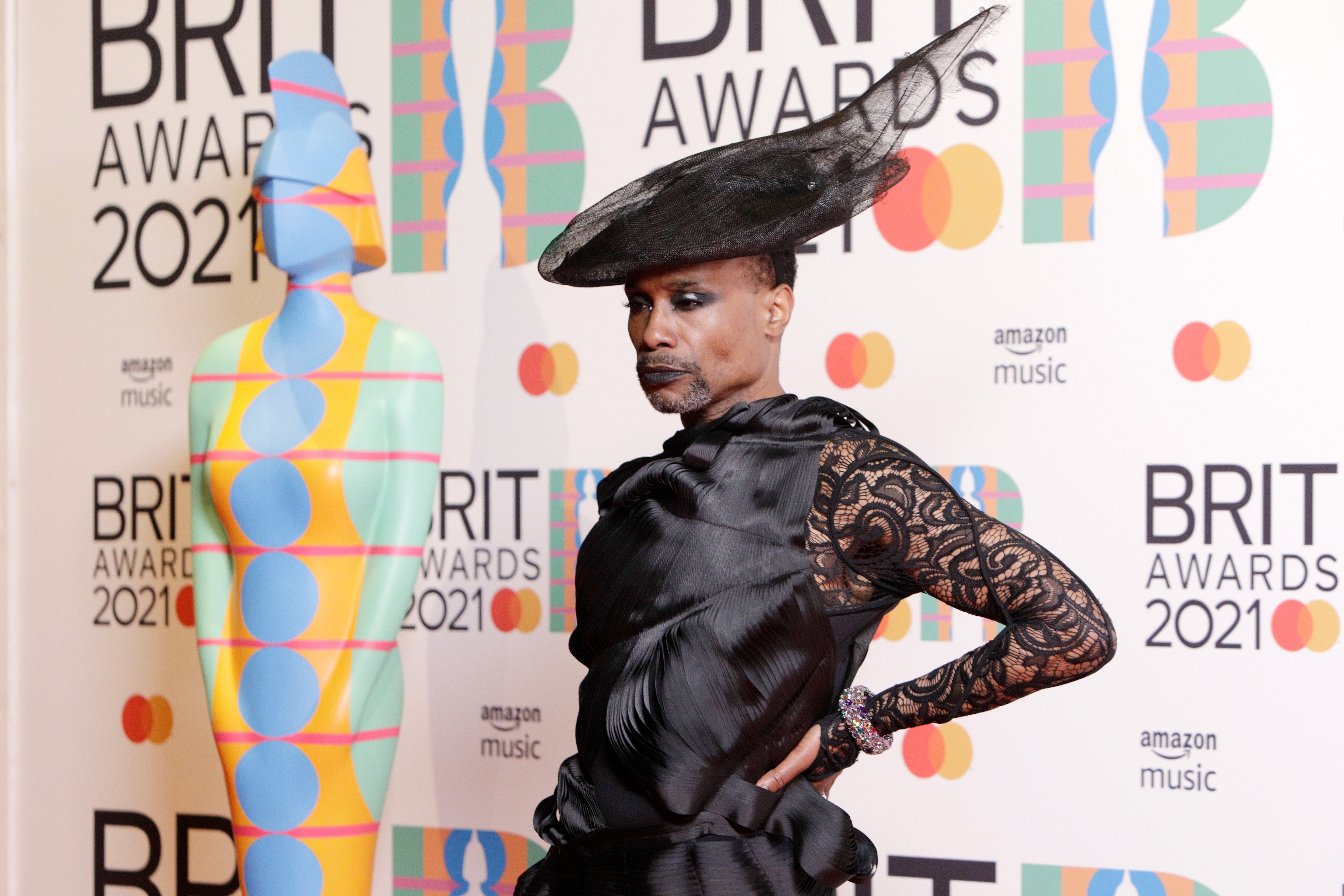 Who plays each role?
Starting with the fairy godmother–there isn't one. Rather, they are a genderless fairy godparent named "Fab G." Billy Porter will portray the new role and help Ella get to the ball. In his new role, Porter spoke with Today about the modern role: "I get benefit and portray a character for today's generation to look up to and be entertained and inspired by."
As for the love interests, the Prince and Cinderella, the two roles will be filled by Nicholas Galitzine and Camila Cabello, respectively.
Next, nearly everyone in the universe is familiar with the stepmother archetype who ruins Cinderella's life out of envy. The stepmother's shoes will be filled by Broadway star Idina Menzel. The two stepsisters will be played by Maddie Baillio and Charlotte Spencer.
The famous James Bond actor, Pierce Brosnan, will switch from Bond and put on a crown to play King Rowan. The Good Will Hunting actor, Minnie Driver, will don a royal gown and crown to play Queen Beatrice. These roles are followed by the minor yet important characters, the Town Crier (Missy Elliott) and a footman (Corden). Corden also contributed to the film as a producer.
Why it will be on Amazon Prime?
As with countless other Hollywood productions, Cinderella went through its ups and downs in 2020 due to the coronavirus COVID-19 pandemic. First, principal photography began in February 2020 but was postponed in March due to pandemic restrictions. However, production was given the green light and resumed in August.
Once filming wrapped in the fall of 2020, Sony Pictures pushed the theatrical release date back from Feb. 5, 2021, to July 16, 2021. After the release date changes, Sony announced that the film was bought by Amazon Studios, as per Deadline. The release date was subsequently changed to stream on Sept. 3, 2021.
Sony did not release an official statement to explain why it will not stream on Amazon. But, because of the uncertainty revolving around the pandemic, several films in 2021 were also given streaming options.
The new trailer demonstrates a modern twist
A more detailed glimpse into the film was dropped on Aug. 3, 2021, and it emphasizes a different spin on the tale.
Not only is the new Cinderella character a savvy dressmaker who wants her own business, but she also does not want to be a princess. Cabello is heard saying, "I don't want a life stuck waving from a royal box any more than a life confined to a basement…I have dreams that I have to chase" in the new video. The relationship between her and the Prince is now a big question mark: Will they get together or not?
Aside from that, there are several other stark differences that the clip shows, such as the scene between Fab G and Ella. Viewers expect the magical dress formation, but the musical comedy chose to surprise the audience first. Ella is given a teal blue business suit first, and Fab G says, "Okay, dang. You said you wanted to be a businesswoman."
And the big, fabulous royal ball is now not for Cinderella to simply attend for fun. She actually has a purpose to go and "meet a bunch of rich people who will change [her] life," according to Fab G. So, the trailer implies that the entrepreneur wants to network with the upper class and share her dress designs. Cinderella is seen begging her stepmother, "Please stepmother, I spent weeks making this dress. My future depends on it."
Find out how the new tale will unravel on Sept. 3, 2021 on Amazon Prime.
Related: Camila Cabello and 'Cinderella' Crew Provide Glimpse into New Film