How New Dad Luke Combs Feels About His Days at Home Changing Diapers
Country music star Luke Combs and his wife recently welcomed his first baby to the world, and he took to social media to share his thoughts on a couple of dad duties, like changing diapers and handling bedtime. When did their son arrive, and what did they name him? Plus, how does the musician feel about the responsibilities of being a parent to an infant?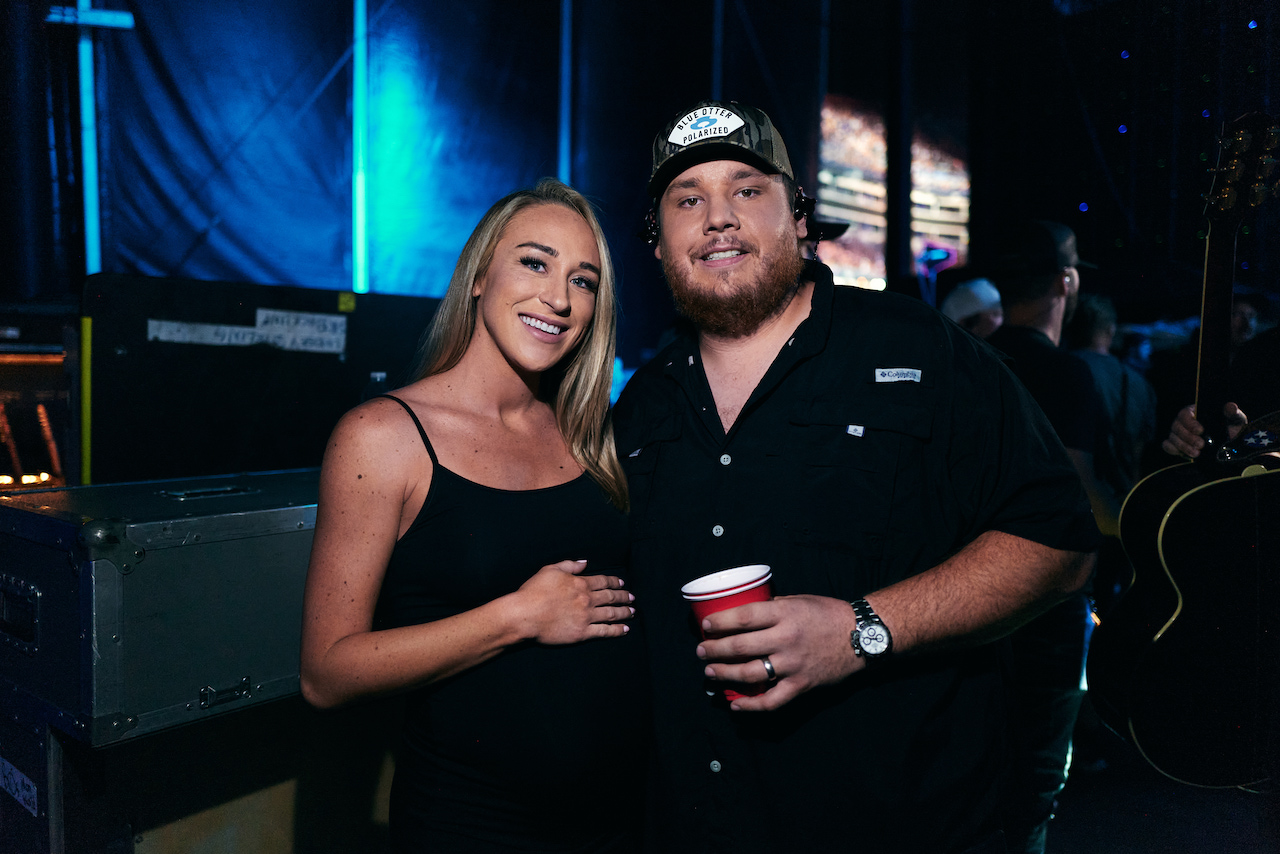 When did Luke Combs start his diaper duty?
After marrying in 2020, Combs and Hocking announced her pregnancy early in 2022. The country star said he was nervous and had his plate full preparing for the impending birth but added he was ready for the life change.
They welcomed their first child on June 19, 2022 — which just so happened to be Father's Day. Combs shared a picture of his three-person family on Twitter following their son's birth. In it, he gazes down at Tex as Hocking looks up at him.
"Welp he decided that Fathers Day would be a good time to show up. I couldn't agree more," he captioned the post. "Me and Nicole are over the moon in love with this little guy. Mama and baby are healthy and we're back home now with family. Life is good."
He concluded by asking fans to "welcome Tex Lawrence Combs to the world!"
Luke Combs 'wouldn't have it any other way' than being home with his baby and changing diapers
The new parents look happy, and Combs has updated fans periodically on his adventures in fatherhood thus far. For example, five days after Tex's birth, he wrote on Twitter, "What a day y'all. I spent it at home … changing diapers and hanging with family. Wouldn't have it any other way!"
He concluded the post by thanking fans for their love for his new album, Growin' Up. "Couldn't do this without y'all," he told his followers. "More to come soon. See y'all on the road."
In another baby-related tweet, Combs let fans know he'd just gotten Tex to sleep. He wrote, "Aight y'all, just got little man to sleep for the night so let's hear it. What's your favorite song off of the album?!"
Luke Combs wants to be there for his baby for more than just changing diapers
Before Tex was born, Combs said he wants to be a father who is there for his kids. And he hopes Hocking and Tex will be able to join him on tour to maximize their time together.
"I would love to have them out as much as they want to be out, as much as they can be out," he shared (per Taste of Country.) "You know, I think that's important."
"I enjoy [Hocking's] company, and she has liked being out there up to this point," he explained. But he anticipated "that will probably change a little bit with the baby and stuff."
RELATED: Luke Combs Wants to Be a Dad That's Around for His Baby: 'Family Is Important'