New 'Dexter' Episodes Coming to Showtime in 2021
Roll out the plastic and furrow that brow. Seven years after saying goodbye, Michael C. Hall's Dexter Morgan is making a comeback to television.
The series ran for eight seasons on Showtime and earned a slew of awards including Globe Globes, Emmys, a People's Choice honor. Many fans have wanted an extra season of Dexter, and now they're getting one.
America's favorite fictional serial killer couldn't resist staying under the radar, but will he be living a quiet life with an ax in his hand or are more inner monologues on the horizon?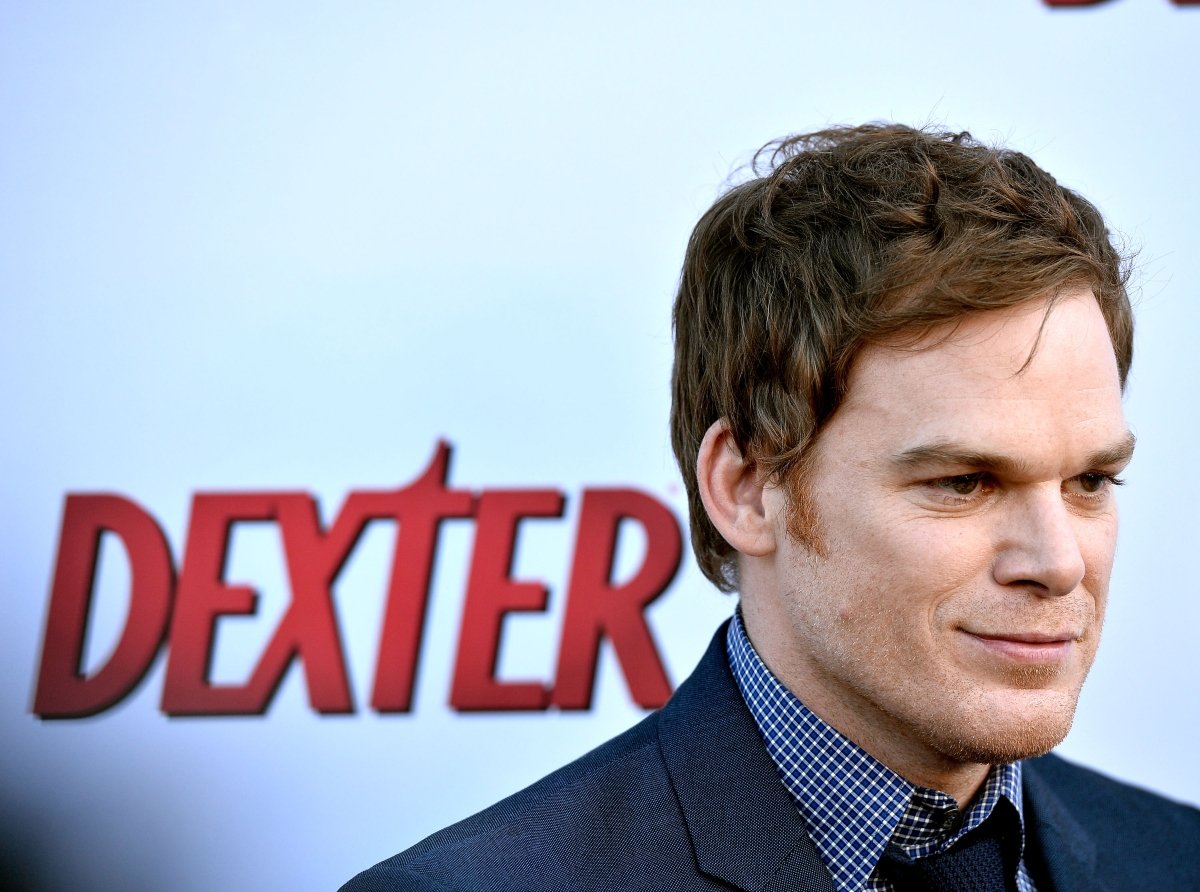 Where 'Dexter' left off
Dexter is often cited for starting a trend in the world of TV anti-heroes as a conflicted sociopath. The character had a regular day job and effused charm, but he had a penchant for murdering people as a form of vigilantism.
On the inside, he was scarred by his past and viewers watched his journey—through tears, shock, and laughter—as an emotionally devoid killer who learned to feel things and form meaningful personal bonds.
Sometimes, those relationships ended in bloodshed. In the series finale, Dexter sent Hannah and his son off to Argentina while he left Miami and took off for Oregon. Plaid, a beard, and logs were part of his new life.
For various reasons, not everyone was satisfied with season 8's ending, and Dexter showrunners defended it by saying his punishment was banishment. Changes are now afoot.
RELATED: 'Dexter': Why Michael C. Hall Almost Turned Down His Role on the Hit Show
'Dexter' to return as limited series
According to Deadline, Dexter is heading to Showtime as a limited series reboot. Hall is reprising his character in the 10-episode run which has a tentative release for fall 2021. Showtime Co-President of Entertainment Gary Levine issued a statement to the outlet:
"Dexter is such a special series, both for its millions of fans and for Showtime, as this breakthrough show helped put our network on the map many years ago," he said.
"We would only revisit this unique character if we could find a creative take that was truly worthy of the brilliant, original series. Well, I am happy to report that Clyde Phillips and Michael C. Hall have found it, and we can't wait to shoot it and show it to the world."
Questions about his logger status and Hannah and Harrison's current whereabouts will surely be addressed, but fans will want to know if he will face the consequences of his actions. So far, there's no word the upcoming plot.
Fans are excited over the 'Dexter' revival
Showtime just gave TV lovers a reason to celebrate with this news, and social media is lighting up about the announcement.
On the network's Instagram account, commenters are joking about plastic sheets and demanding more information. However, there is an overwhelming amount of cheers.
One person wrote, "2020 has got a bit better," and another asked, "Lumberjack Dexter?" Others are summing their reactions up with simple "OMFG" remarks and heart-eyed emojis.
Currently, Dexter is streaming on Showtime and diehard fans can purchase killer merchandise online to tide them over until the blood spatter expert returns. Only time will tell if he's enjoying a new slice of life in parts unknown or if he'll do an about-face to Miami.