New 'Dexter' Season 9 Photos Reveal An All-New Setting
These 'Dexter' Season 9 photos offer a look at where he's living after leaving Oregon.
As production on Dexter Season 9 ramps up, photos have started to emerge. The original series, which premiered in 2006, followed the life of Dexter Morgan, a blood-spatter expert for the Miami Metro Police Department moonlighting as a serial killer. The TV show ran for eight seasons before ending in 2013 with one of the most controversial finales ever.
Jumping ahead to the present, the revival will feature major changes in Dexter's life, including his relocation from the Pacific Northwest.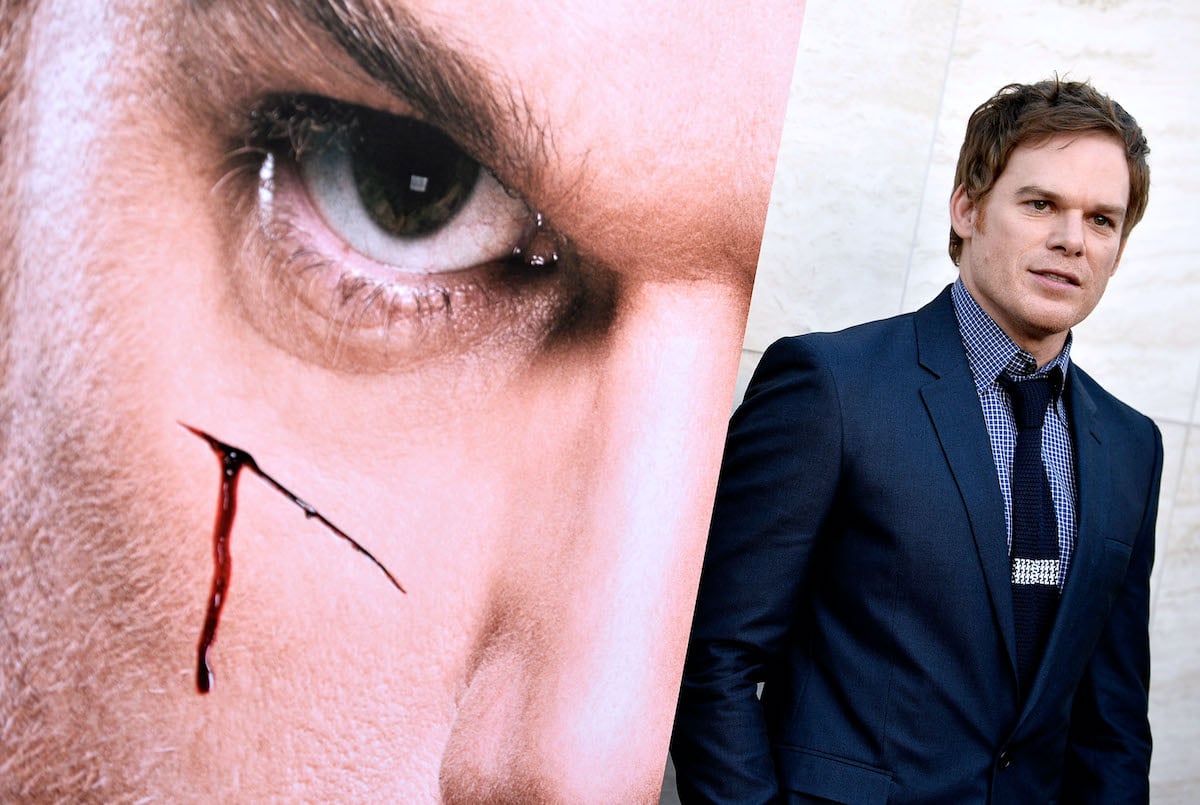 Dexter Morgan now
The last time we saw Dexter (Michael C. Hall), he had abandoned Miami and moved to Oregon in exile as a lumberjack. While it seemed he'd finally found a solution to put his "dark passenger" to rest for good, we now know he wasn't able to sustain that.
"Dexter always has what we call 'the dark passenger' living inside him," showrunner Clyde Phillips previously told TV Insider. "He is more grounded than he's ever been, but that dark passenger is a voice he cannot deny. This is Dexter. People are going to die."
'Dexter' will move to a new place
While details about the revival are limited, Showtime previously shared it "sees the character now living under an assumed name in a world away from Miami." That location was later revealed to be the fictional New York town of Iron Lake, where Dexter will face antagonist Kurt Caldwell.
Per TV Line, Caldwell is the "unofficial mayor" of Iron Lake. He "realized the American dream by going from driving big rigs, just like his father did, to now owning several trucks and the local truck stop. Powerful, generous, loved by everyone — he's a true man of the people. If he's got your back, consider yourself blessed. But should you cross Kurt, or hurt anyone that he cares for, God help you."
New 'Dexter' Season 9 photos reveal what Iron Lake is like
Looking at behind-the-scenes photos posted by Dexter crew members, Iron Lake has a small-town feel. Many scenes are apparently being filmed in a remote wooded area, which could make for some interesting storylines. Could that be where Dexter now takes his victims? Or perhaps that's just where he's living?
Beyond that, we get the sense that Iron Like is a place where everyone knows everyone. If that's the case, it'll be interesting to see how Dexter fits in and meshes with the residents of Iron Lake. While he might have been able to fool most in Miami, as an outsider he might not be trusted by everyone and could therefore be the first person looked at when victims start popping up. But who knows?
With filming underway, Dexter is expected to air later in 2021. No official release date has been shared as of writing, but we'll keep you updated with any announcements.