New Edition and Bell Biv DeVoe Icon Michael Bivins Cherishes This More Than a Grammy
Music mogul Michael Bivins has fame, fortune, and roots in two multi-platinum-selling groups — New Edition and Bell Biv DeVoe. The icon recently revealed the honor that "means everything" to him, and it's all about his "first love."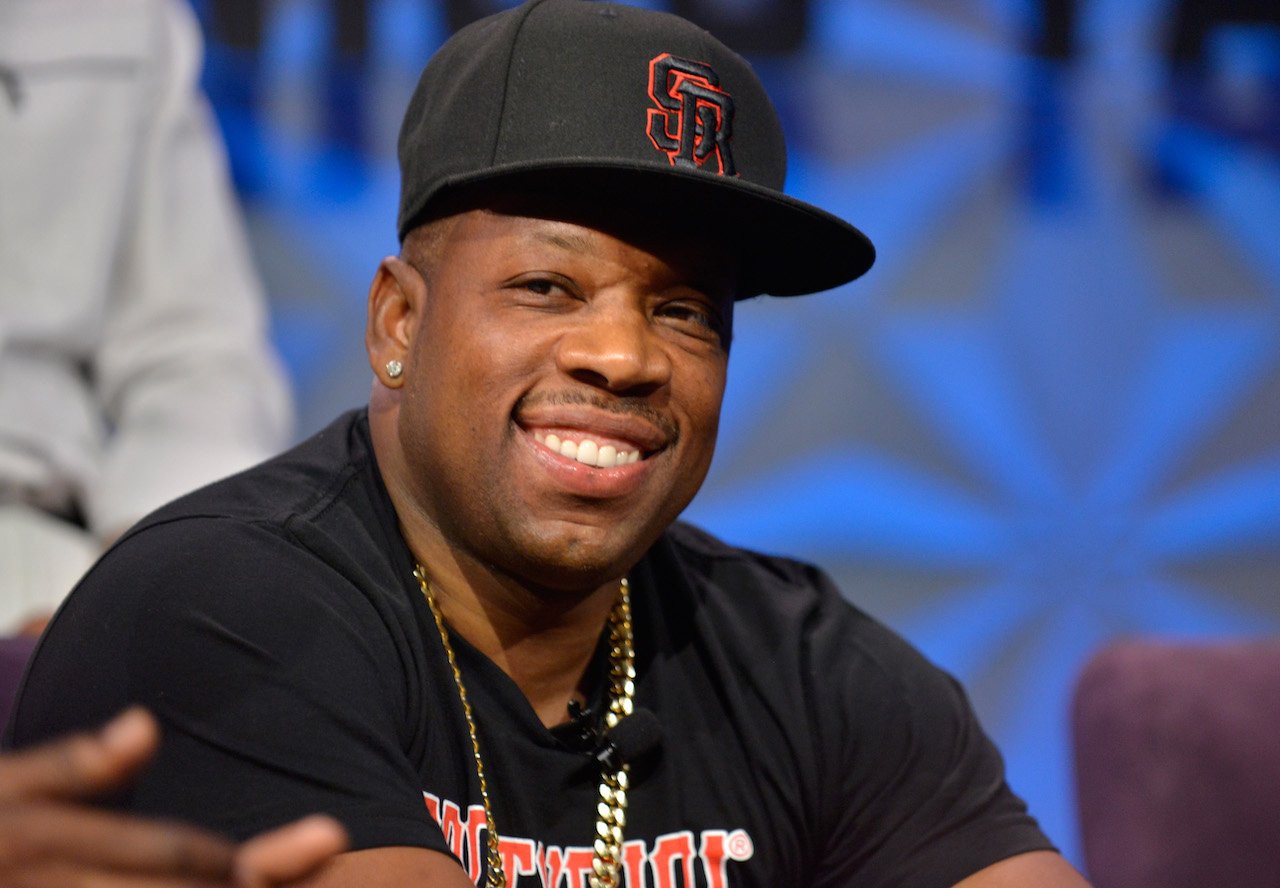 The New Edition and Bell Biv DeVoe founder was honored in his hometown
Bivins is more than an entertainer and businessman. He is also a philanthropist and role model. 
The founding member of New Edition and Bell Biv DeVoe has traveled all over the world. Still, after over 40 years in entertainment, he remains active within the community that raised him.
As depicted in The New Edition Story on BET, Bivins grew up in the Orchard Park projects in Roxbury, a neighborhood in Boston, Massachusetts. Now in a position to give back, he has worked with My Brother's Keeper Boston, an initiative founded by President Barack Obama in 2014. The program addresses opportunity gaps among American youth. Bivins also created the annual Michael Bivins Basketball Tournament to serve Boston's youth.
The star's efforts have not gone unnoticed. Mayor Martin Walsh recognized Bivins for his community service. The elected official dedicated the site of the basketball tournament to Bivins. The space in Ramsey Park is now dubbed The Michael L. Bivins Basketball Court.
Michael Bivins cherishes the basketball court that bears his name
In true Bivins form, the star donated his time to the 3-Point Foundation, an organization that helps develop urban boys from marginalized families in the Boston area. The program focuses on project-based learning, athletics, and more.
Bivins joined the 3-Point Foundation for a video chat with some of the program's participants and answered some of their burning questions. "I'm just a Bostonian," Bivins said in his introduction. "I'm a kid from Roxbury, born and raised [in] Orchard Park Projects. I love basketball."
The first interview question from the group hit Bivins close to home. "How did you feel about getting a basketball court named after you?" asked a student.
"Wow," exclaimed Bivins in awe. "It's a dream I never had. Let me just start there."
Bivins decided to use a metaphor that the kids could easily grasp, saying, "So it was like graduating from high school and getting a diploma to go on and make your parents proud. It's something that my family cherishes and every time I'm in the city, I ride through that park, and I sit on that court, and I hang out there because I find it to be [like a] landmark."
The entertainer also gave props to the boy who posed the question. "That might be one of the most powerful questions I've been asked in the last three interviews," confessed Bivins. "Go to that court if you're a ballplayer and have a good time because it was built for kids like yourself."
A basketball court beats a Grammy, according to Bivins
Fans who watched The New Edition Story may recall that in his youth, Bivins was passionate about basketball. He appeared to be torn between his two talents before he chose to focus on music.
Bivins explained the emotional response he had after finding out what the city of Boston had planned for him. "When I heard it was gonna happen, man, I didn't believe it," Bivins recalled. "But when the mayor, Marty Walsh, said he was going to make it happen and the Boston Parks was going to make it happen, I shed a tear."
Bivins continued, "If you look at your favorite ballplayer right now — LeBron James or Stephen Curry or whoever — you look at what they have in their community, where they're from, not even every ballplayer has a park [named] after them. And they're in the League. So I cherish that more than a Grammy, more than any award I could have ever gotten in music because ball is my first love." 
Bivins' reference to the Grammy Awards is notable because both New Edition and Bell Biv DeVoe were famously snubbed by the Recording Academy. Despite their game-changing music and stratospheric success, Bell Biv DeVoe has garnered zero Grammy nominations and New Edition has only scored one nod.
New Edition's nomination was for "If It Isn't Love" in 1988, in the category of Best R&B Performance by a duo or group with vocal. But based on what Bivins had to say, the honor bestowed upon him by his city beats a Grammy by a longshot.
"Because it will be there for my kids and for you guys to go there and play ball," Bivins beamed, "it means everything."
Follow Erika Delgado on Twitter.