New Edition: Where is Bobby Brown Now?
From a co-founder of New Edition to the King of R&B, Bobby Brown seized fame and created excitement. And after more than 40 years in the music business, Brown continues to make headlines.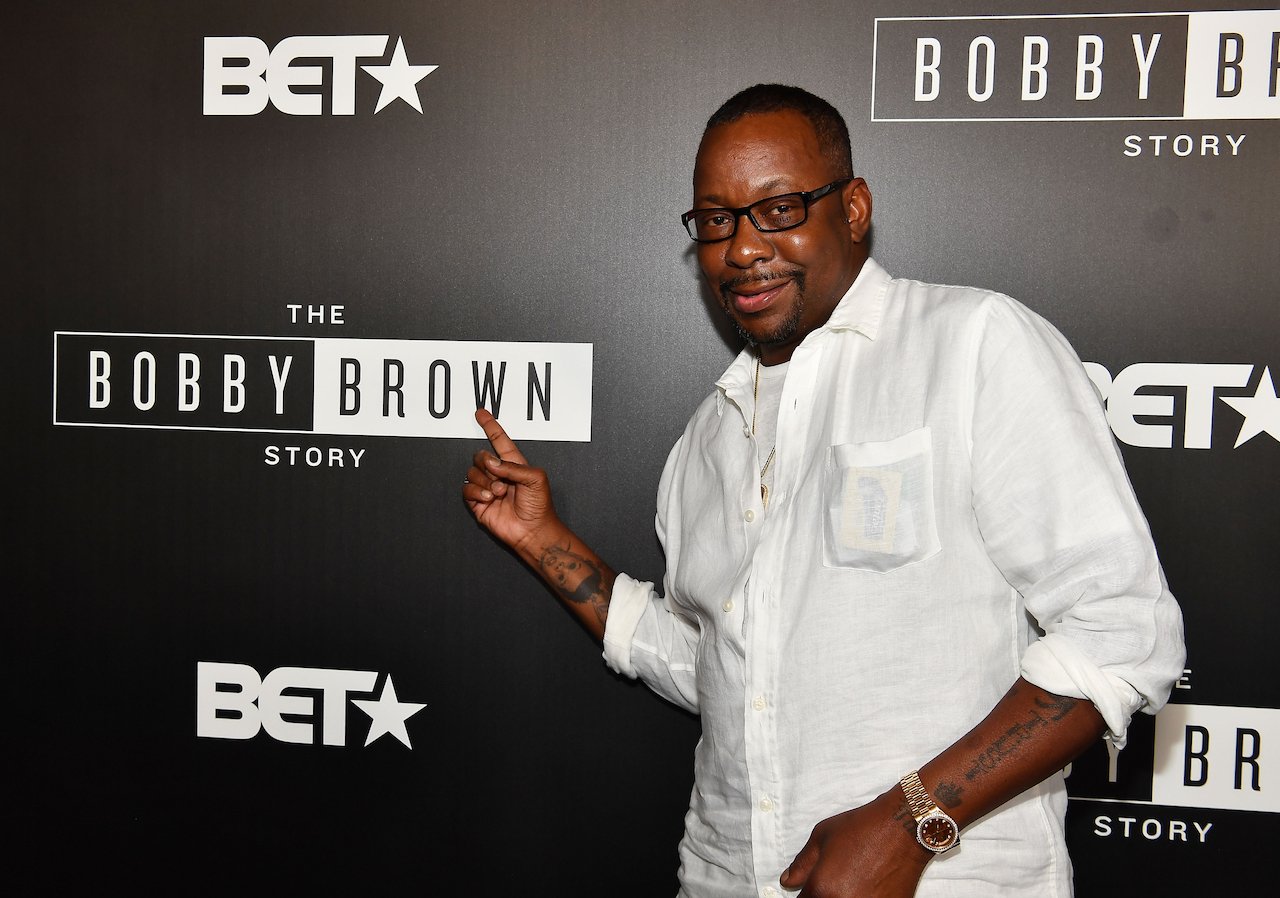 Bobby Brown: New Edition OG
Bobby Brown co-founded the R&B boy band New Edition in 1978 with Ricky Bell, Michael Bivins, and Ralph Tresvant. Ronnie DeVoe joined soon after, forming the quintet that vaulted to worldwide superstardom.
The original lineup recorded three studio albums, plus a Christmas EP. As seen in BET's limited series, The New Edition Story, Brown became the center of conflicts due to onstage antics and missed engagements. Consequently, Bell, Bivins, DeVoe, and Tresvant voted him out of the group in 1986. He was later replaced by Johnny Gill.
Bobby Brown: King of R&B
Brown leveraged his fiery reputation and unique talent as a solo artist. His 1987 solo debut King of Stage achieved modest success. But in 1988, Brown's Don't Be Cruel was a game changer.
From the title track "Don't Be Cruel" to the provocative "My Prerogative," Brown was on fire. "Roni," "Rock Wit'cha," and "Every Little Step" also dominated the airwaves. The multiplatinum album was packed with crowd-pleasers, and Brown was back on top.
In 1992, Brown's third album, Bobby, showcased his trademark edgy style with such hits as "Humpin' Around" and "Something in Common," which was a duet with his then-wife, Whitney Houston. This time, the singer reached double-platinum status.
Although Brown's next two solo albums fell short of his prior commercial success, the entertainer has delighted fans by appearing with New Edition on and off over the years. He recorded the Home Again album with the group in 1996, joined his bandmates for live performances on various occasions, and served as a producer on The New Edition Story.
What is the singer up to these days?
To the delight of music aficionados around the world, before the COVID-19 pandemic paralyzed the entertainment industry, Brown had been touring with some old pals. The performer reunited with Bell, Bivins, and DeVoe to tour as RBRM — that's short for Ronnie, Bobby, Ricky, and Mike, y'all.
Fans can also look forward to hearing Brown as a featured artist on a track on Tresvant's upcoming album. Tresvant opened up about the project and teased that even Brown will be surprised when he hears it.
Will Brown return to acting?
In recent years, Brown has dabbled in television, both on camera and behind the scenes. TV buffs may have spotted him playing the role of Rufus Thomas on American Soul. And after his stint as a producer on The New Edition Story, Brown slid into a similar gig for The Bobby Brown Story.
Brown gained experience in the arena of TV and film decades ago. Moviegoers may remember his foray into acting beginning in the late '80s. He landed a cameo role in the 1989 horror-comedy, Ghostbusters II for which he also delivered a hit single, "On Our Own," for the movie's soundtrack.
Next, Brown appeared in the feature films Panther and A Thin Line Between Love and Hate in 1995 and 1996. Brown continued his on-screen career with a string of roles, including parts in Two Can Play That Game and Nora's Hair Salon. Time will tell if Brown will kick off another stretch of on-camera performances.
In any case, the star remains relevant in the area of music and pop culture. Most recently, Brown made the news with the claim that he taught Michael Jackson to moonwalk. Tresvant appeared to back Brown's story in an interview with Hip Hollywood . Fans can only hope that Brown will return to the spotlight soon to show off those smooth moves.
Follow Erika Delgado on Twitter.