New Edition: Where is Michael Bivins Now?
As a founding member of New Edition and Bell Biv DeVoe and an influential record executive, Michael Bivins has made a significant impact within the world of music. With over 40 years — and counting — as a performer, Bivins has remained a fixture in the entertainment industry. Here is a snapshot of what the mogul has cooking these days.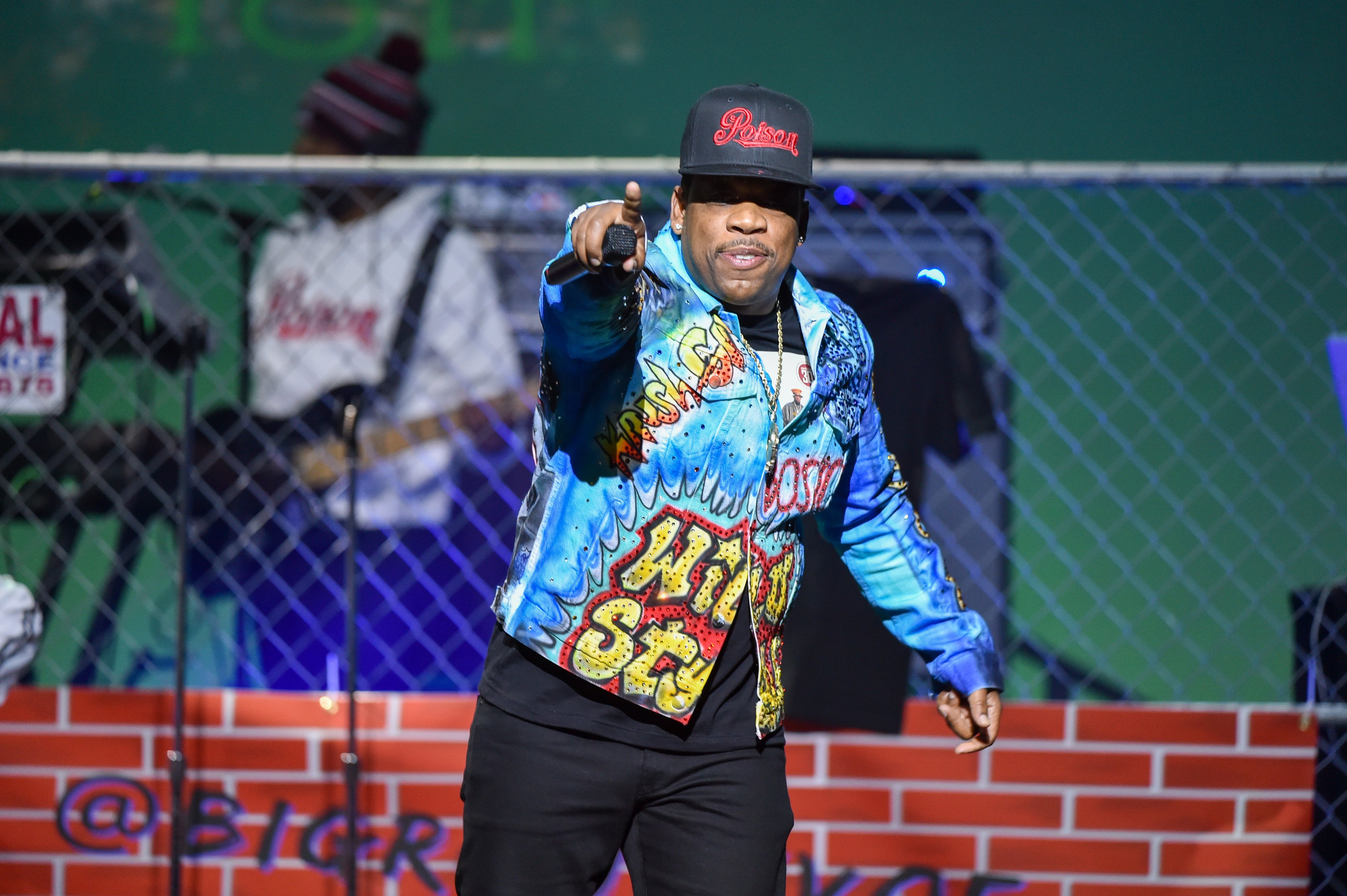 Michael Bivins: Creative visionary
Fans primarily recognize Bivins as a recording artist and entertainer, but music aficionados will note that the star is as dominant backstage as he is in the limelight. Bivins launched his artist development career in the '90s when he agreed to produce music for the R&B group, Boyz II Men. As noted by Spotify, their 1991 debut album, Cooleyhighharmony, achieved multiplatinum status, and thus began Bivins' path to becoming the mogul he is today.
Bivins went on to discover other artists, including MC Brains, Another Bad Creation, and 702, thereby expanding his roster of talent, which he nicknamed The East Coast Family. What's more, the writer, producer, and executive created his own label, dubbed Biv 10 Records, distributed by Motown. To top it off, Bivins also provides A&R services (Artists and Repertoire) for both New Edition and Bell Biv DeVoe.
Besides his success in the realm of music, Bivins has contributed his expertise within the sphere of TV. He has a charismatic on-camera personality, as evidenced by his appearances on numerous series including, Unsung, NB90's and NB80's. And MTV fans may remember his recurring gig on the Sean 'Diddy' Combs-led Making the Band 4. On the show, Bivins served as a creative consultant and the Head of Artist Development.
Behind the scenes, Bivins co-produced The New Edition Story on BET. And as a songwriter and producer, his tracks continue to be used in high profile film and television projects, including Pose, Long Shot, and Think Like a Man Too.
Michael Bivins: Timeless performer
Although he has not recorded a studio album with either of his supergroups since 2017, Bivins continues to make the rounds on concert tours. Before the entertainment circuit screeched to a halt in the wake of the COVID-19 pandemic, Bivins toured with New Edition's Bobby Brown and his Bell Biv DeVoe bandmates, Ricky Bell and Ronnie DeVoe. The four-person crew billed themselves as RBRM, a shout out to the famous lyric from New Edition's "Cool It Now." Bivins also squeezed in digital concert performances during quarantine via the 2020 Essence Music Festival. Fans who want to stay abreast of BBD's future in-person and virtual performances can check out their official Instagram page.
Michael Bivins: Husband and father
Despite all of his business ventures, it appears that Bivins carves out time to hang with family. He is married to Teasha Lafaye Bivins, broker and owner of Bivins Realty Group in Connecticut. They wed in 2006 and now have four daughters named Savannah, Shilah, Starlah, and Sanaah Bivins. Fans can get a glimpse Bivins' family life on Instagram. Teasha Bivins often takes to Instagram to share family photos of activities, pastimes, milestones, and vacations.
Follow Erika Delgado on Twitter.