New Edition: Where is Ricky Bell Now?
"Ronnie, Bobby, Ricky, and Mike, Ralph and Johnny too…" sings Ricky Bell in "Word to the Mutha!" by Bell Biv DeVoe. The lyrics are a shout out to the six music icons that make up the multi-platinum-selling boy band, New Edition. Bell is a founding member of both Boston-based supergroups and remains a fixture in entertainment. Here's what the singer is up to today.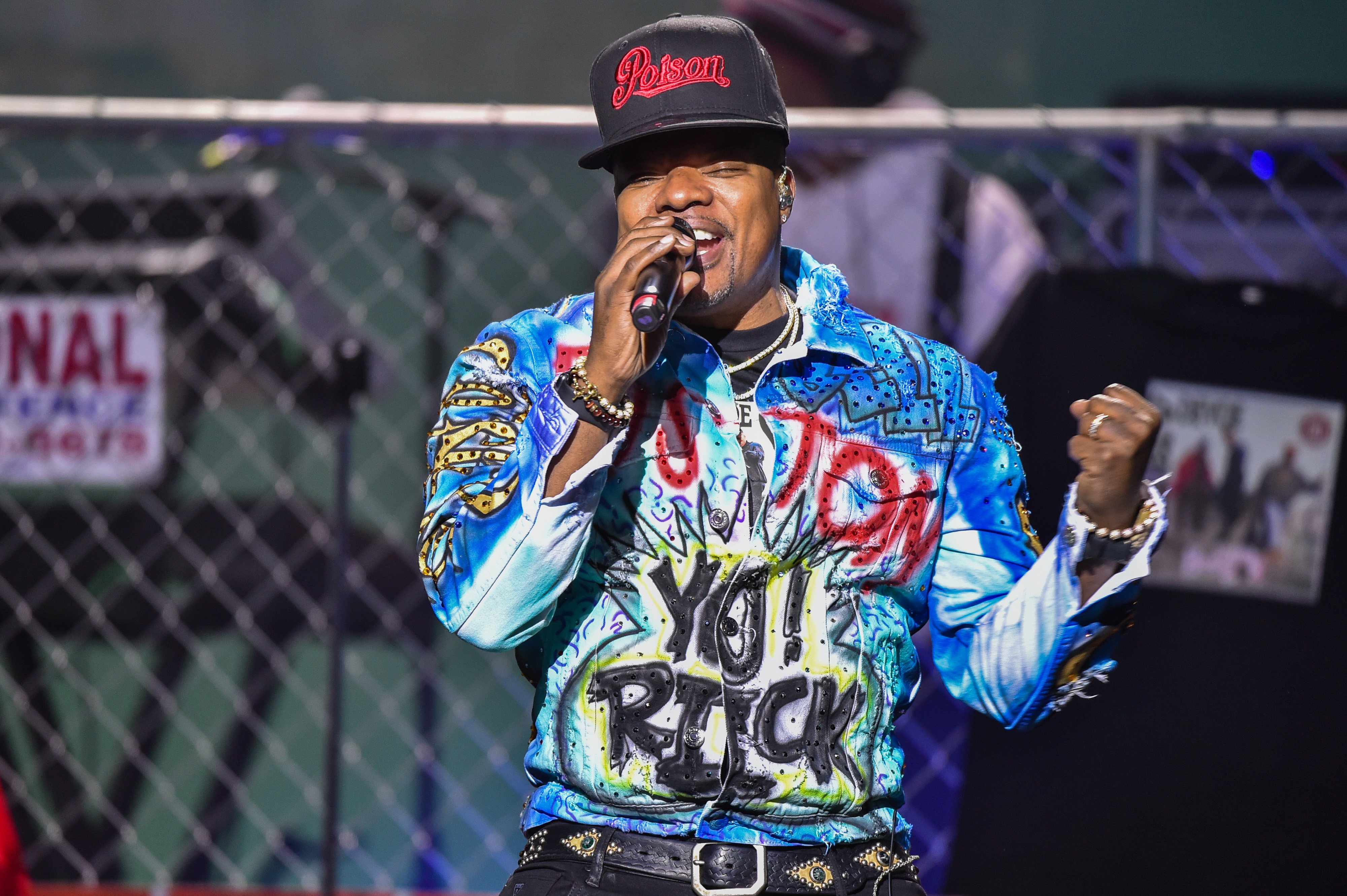 Ricky Bell: Music Idol
Bell has been performing since his youth, and with over four decades in show business, he exhibits no signs of slowing down. Bell has released songs as a solo artist, dropped duets with his wife Amy Correa Bell, and continues to wow fans alongside his bandmates.
To the delight of music aficionados, hip-hop legend Busta Rhymes partnered with Bell Biv DeVoe on "Outta My Mind." The 2020 song borrows its hook from B.B.D.'s 1990 platinum single, "Poison."
Aside from recording music, Bell tours with his groups for in-person and online concerts and speaking engagements. 
Ricky Bell: Entrepreneur, Mentor, and Advocate
Bell Biv DeVoe appeared at the virtual Essence Entrepreneur Summit in December 2020. As CEO of RNB Entertainment LLC, Bell contributed to the business-focused conversation. But he primarily used the platform to promote his community service initiative.
Bell remarked that his journey with addiction came to light in BET's The New Edition Story. The three-part biopic enlightened fans about his experience. But what the series did not reveal was Bell's passion to help others in recovery.
Bell told the Essence panel, "When I came into recovery programs 16 years ago, in my experience, what I've noticed is that there's a business side to it as well. I've seen situations where the business has taken precedence over the recovery — over goodwill."
In one instance, Bell says he transported a man to a rehabilitation center, but the facility turned him away because he could not afford the program fee. With that in mind, Bell has become a part of the solution.
Alongside other advocates within the same sphere of service, Bell visits hospitals and institutions to speak about recovery, acts as a mentor, and contributes efforts to financial aid programs.
"There are people in recovery who are just not as fortunate as others but just as passionate and they want help," Bell explained. "I never want to see anyone turned away who is willingly looking for help."
What's next for Bell?
During the Essence panel, Bell appeared optimistic about future possibilities with his bandmates. He beamed, "I'm excited that the lines of communication between my brothers — New Edition, Ralph and Johnny, Brook and Bobby — are open and we're talking on a regular basis. I'm excited for the plans that we're making together as NE and as Bell Biv DeVoe in the next coming years. So that's really been encouraging me."
"I'm excited about the new understanding and knowledge and perspective that we gained throughout this pandemic," reflected Bell. "I know it's been challenging for all of us here, you know, just being at home and not being able to live our normal lives of being on the road, especially for me, it's been quite challenging. But I've gained a new perspective and I've actually gotten a lot closer and better in communication with my wife, so I'm excited and encouraged about that."
Finally, Bell teased the Bell Biv DeVoe movie fans have been eagerly awaiting. "And Bell Biv DeVoe, we're up next in the TV and film side of things. So we're working on our story which is very compelling."
How to get help: In the U.S., contact the Substance Abuse and Mental Health Services Administration helpline at 1-800-662-4357.
Follow Erika Delgado on Twitter.