New Edition: Where is Ronnie DeVoe Now?
Ronnie DeVoe is a member Boston-based New Edition, the group that shot to the top of the charts with "Candy Girl" in 1983. He is also one-third of the New Edition spinoff group, Bell Biv DeVoe, the trio who gave the world the ultimate club banger, "Poison." With four decades in the music industry, he has remained a fixture in entertainment. But outside of being a recording artist, DeVoe has his hands in a few other projects.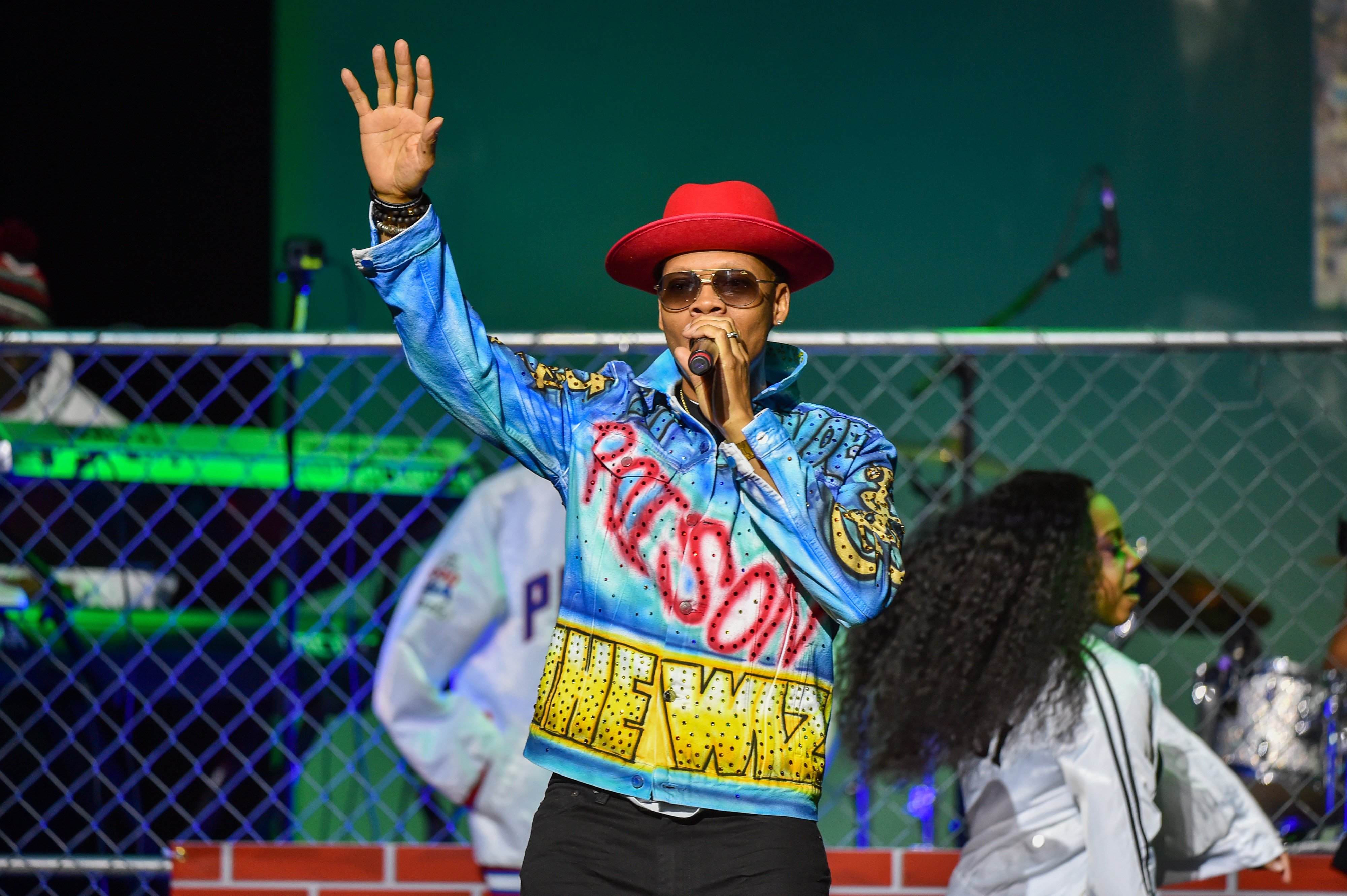 Ronnie DeVoe: The ultimate performer
From "Mr. Telephone Man" to "Do Me," New Edition and Bell Biv DeVoe rapper, DeVoe, has contributed vocals to some of the most memorable songs in history. And although he has not released a studio album as a part of either group since 2017, the artist still actively performs.
Before the COVID-19 pandemic put an end to large gatherings, DeVoe toured with his Bell Biv DeVoe bandmates, Michael Bivins and Ricky Bell, as well as New Edition member, Bobby Brown. The crew billed themselves as RBRM, which translates to, "Ronnie, Bobby, Ricky, and Mike," the famous lyrics that fans may remember from New Edition's "Cool It Now."
It remains to be seen whether the tour will resume after the pandemic restrictions are lifted. Until then, fans can only hope for more digital events in the spirit of the 2020 Essence Music Festival in which Bell Biv DeVoe performed a virtual concert.
Ronnie DeVoe: The family man
RELATED: Did Ralph Tresvant Confirm That Bobby Brown Taught Michael Jackson to Moonwalk?
As seen on The Real Housewives of Atlanta, DeVoe is a married father of twins. He has been married to Real Housewives star Shamari Fears since 2006. DeVoe often shares family photos on Instagram, including the adorable beach vacation snapshot seen above.
Ronnie DeVoe: The real estate pro
RELATED: Bell Biv DeVoe and NKOTB Concert Derailed by COVID-19, But the Show Will Go On (Eventually)
DeVoe, who currently lives in the Atlanta, Georgia, area with his family, is a real estate professional. He owns DeVoe Real Estate, a residential real estate firm, and has numerous agents on his team. The entrepreneur provides services to buyers, sellers, and renters.
Ronnie DeVoe: The hobbyist
RELATED: New Edition: Where is Johnny Gill Now?
Despite DeVoe's presumably packed schedule of rehearsals, family events, and business ventures, it appears that he still has time to squeeze in hobbies like running. The entertainer shared a few snapshots after participating in a race event in Atlanta. In the caption, he wrote:
"#DREMarchMadness is off to a great start! Yesterday me, Shamari, Mario, and Aranya Knox repped DeVoe Real Estate at the Publix Marathon, Half Marathon, and 5k. No matter what you do in life, it's important to get that exercise! The whole team will be popping up all month spreading the word about the importance of homeownership, investing in real estate, and creating generational wealth."
RELATED: Which Bell Biv DeVoe Member Has the Highest Net Worth?
Follow Erika Delgado on Twitter.