'New Girl': Are Zooey Deschanel and Hannah Simone Friends in Real Life?
Over the years, there have been many iconic friendships to grace our TVs: Cory and Shawn on Boy Meets World; Monica and Rachel on Friends; Leslie and Ann on Parks and Recreation, and, of course, Jess and Cece on New Girl. Jess Day (Zooey Deschanel) and Cece Parekh (Hannah Simone) not only had a relatable relationship on the hit TV show but also a hilarious one.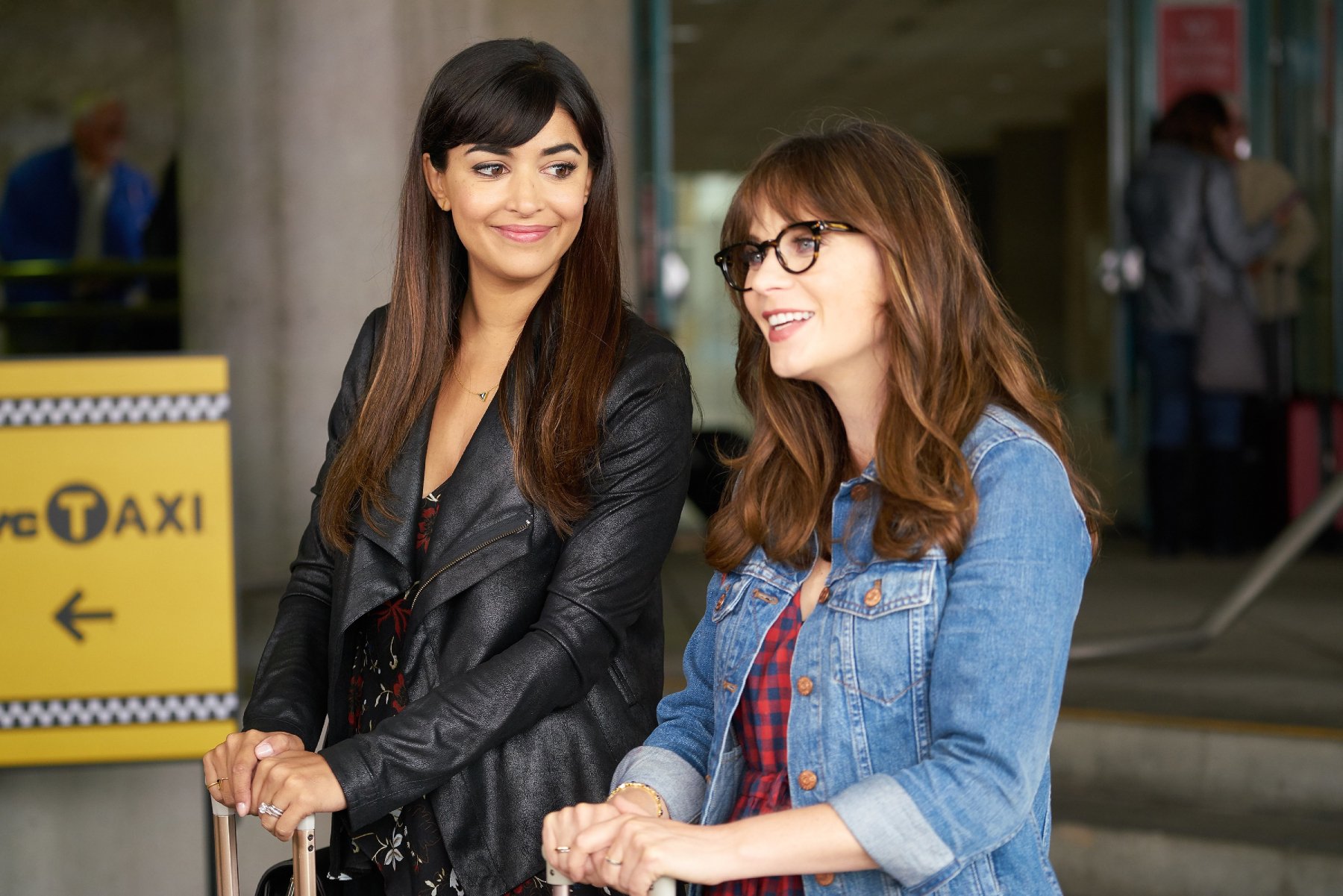 For the seven seasons that the show ran, every fan wanted a friend like Jess or Cece. So, now that the show is over, are their actors, Deschanel and Simone, friends in real life?
Zooey Deschanel and Hannah Simone starred as Jess and Cece on 'New Girl'
Fans were introduced to both Jess and Cece in Season 1 of New Girl as the two had pretty much been life-long friends. Jess was a goofy teacher, while Cece was a model.
As the seasons went on, viewers saw them fight, help each other through break-ups, see the other get married, and ultimately grow as individuals.
In the end, Jess ended up married to Nick (Jake Johnson) while Cece ended up married to Schmidt (Max Greenfield). Their relationships didn't take away from their friendship, though, as Nick and Schmidt were also a pair of best friends featured throughout the entire show.
The first season of New Girl aired in 2011. It ultimately lasted seven seasons, with the final season airing in 2018, according to IMDb.
Zooey Deschanel taught Hannah Simone about motherhood
While starring on New Girl, Deschanel became a mother of two. She had her daughter, Elsie Otter, and her son, Charlie Wolf, according to Us Magazine. Deschanel ultimately said that she planned on bringing both of them to the set of New Girl while the show filmed its seventh and final season.
"I had my daughter with me for her first year and then I'm going to have my son with me this year on set," Deschanel said, according to Us Magazine.
Simone also had a child in 2017. Before that, though, Deschanel gave her some tips for motherhood.
"[Hannah] came over when Charlie was born and I quickly was like, 'Here is a bunch of information that nobody tells you!' I showed her how to change the baby and hold the baby," Deschanel said to Us Magazine. "Nothing like practicing on a real newborn, right?"
Are the two 'New Girl' stars friends in real life?
With the way Deschanel spoke in 2017, it certainly appears that the two are friends off of New Girl. They seem to remain friends now too, but life can keep them from seeing each other as much as they used to — as is the case with Deschanel and her other co-stars.
"I do text pretty much everybody probably every few months," Deschanel said to PureWow in 2019.
Deschanel continued by saying, "I run into [them] here and there. We all live kind of far from each other. So, it's not like we see each other all the time."
We might not see Deschanel and Simone act as Jess and Cece anymore. However, at least they still seem to be friends off of New Girl.