'New Girl': Hannah Simone's Net Worth and How She Makes Her Money
Hannah Simone starred on the hit TV show, New Girl, for years. Viewers ultimately fell in love with her character Cece Parekh and all of her friends. Sure, Simone gained a lot of popularity from the show, but she was extremely success beforehand and has continued to find success afterward. So, since she is such a big star, here is a look at her net worth and how she has made her money.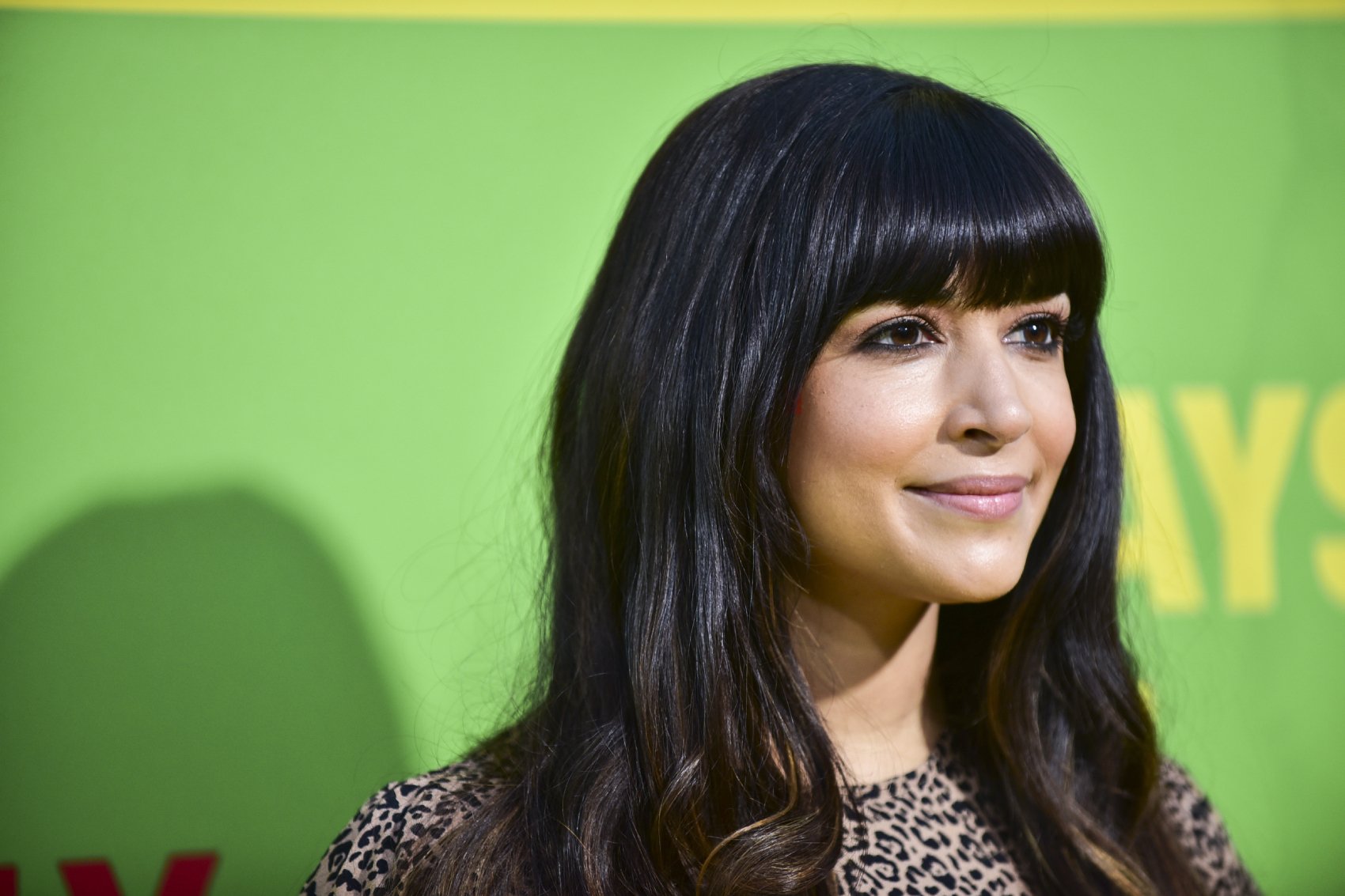 Hannah Simone was extremely successful before starring on 'New Girl'
According to Business Insider, Simone lived across the world throughout her childhood. She was born in London, and later lived in Canada, Saudi Arabia, Greece, and India.
At the age of 13, Simone worked as a fashion model. Then, while living in New Delhi, India, she attended the American Embassy School. While there, she helped organize a benefit concert for women and children with AIDS.
Simone later earned a B.A. in International Relations from the University of British Columbia, as well as a B.A. in Radio and Television Arts at Ryerson University. She even eventually worked for the United Nations.
"I worked for the United Nations, based in London and Switzerland. I was a human rights and refugee officer and developed programs for youth," Simone said to the LA Times in 2016. "I like to treat the entire world like it's my neighborhood. People look at my resume and think I'm all over the place. … But to me it all feels very linear. It's part of the same world. Because of New Girl now I have a great platform which allows me to do something that gives back to this planet."
In 2005, Simone made her acting debut on Kevin Hill, which starred Taye Diggs. She then took on several other projects — including a hosting job on WCG Ultimate Gamer, which aired on SyFy — before eventually landing her role as Cece on New Girl.
She starred on 'New Girl' for seven seasons
New Girl first aired in 2011, and Simone starred as Cece from the very beginning.
Simone's character had a really fun relationship with Jess Day (Zooey Deschanel), and the two were pretty much life-long friends. As the seasons went on, viewers watched Jess and Cece fight, help each other through breakups, see the other get married, and ultimately grow as individuals. 
Cece ended up married to Schmidt (Max Greenfield) in the end, while Jess married Nick (Jake Johnson). Their relationships did not affect their friendship too much, though, as Nick and Schmidt were also best friends that the show highlighted throughout its entirety.
New Girl ultimately lasted seven seasons as it last aired in 2018.
What is Hannah Simone's net worth, and what has she been up to since 'New Girl'?
According to IMDb, since New Girl, Simone appeared on the TV show, Single Parents. She has also been Pinky's voice on the Disney show, Mira, Royal Detective.
Additionally, it was announced that Simone and Elizabeth Hurley will play lead roles on an untitled CBS comedy pilot. Both women will produce the show as well, according to Variety. Simone will also appear on Jake Johnson's animated Netflix comedy, Hoops, per Entertainment Weekly.
Simone has certainly stayed busy and has been extremely successful throughout her life and career. She has ultimately racked up a net worth of $3 million, according to Celebrity Net Worth.
All of the work she has done throughout her life has certainly paid off.