'New Girl': Jake Johnson Thinks Nick Had More Romantic Scenes With Schmidt Than With Jess
Fans of New Girl are well aware of how steamy and passionate Nick Miller's relationship with Jessica Day is. But Jake Johnson, who plays Nick on the beloved Fox series, wants to highlight just how romantic his character's connection with Schmidt is, as well. In fact, the actor argues that he has more romantic scenes with Schmidt than he does with Jess! Find out what Johnson has to say about Nick and Schmidt's special bond.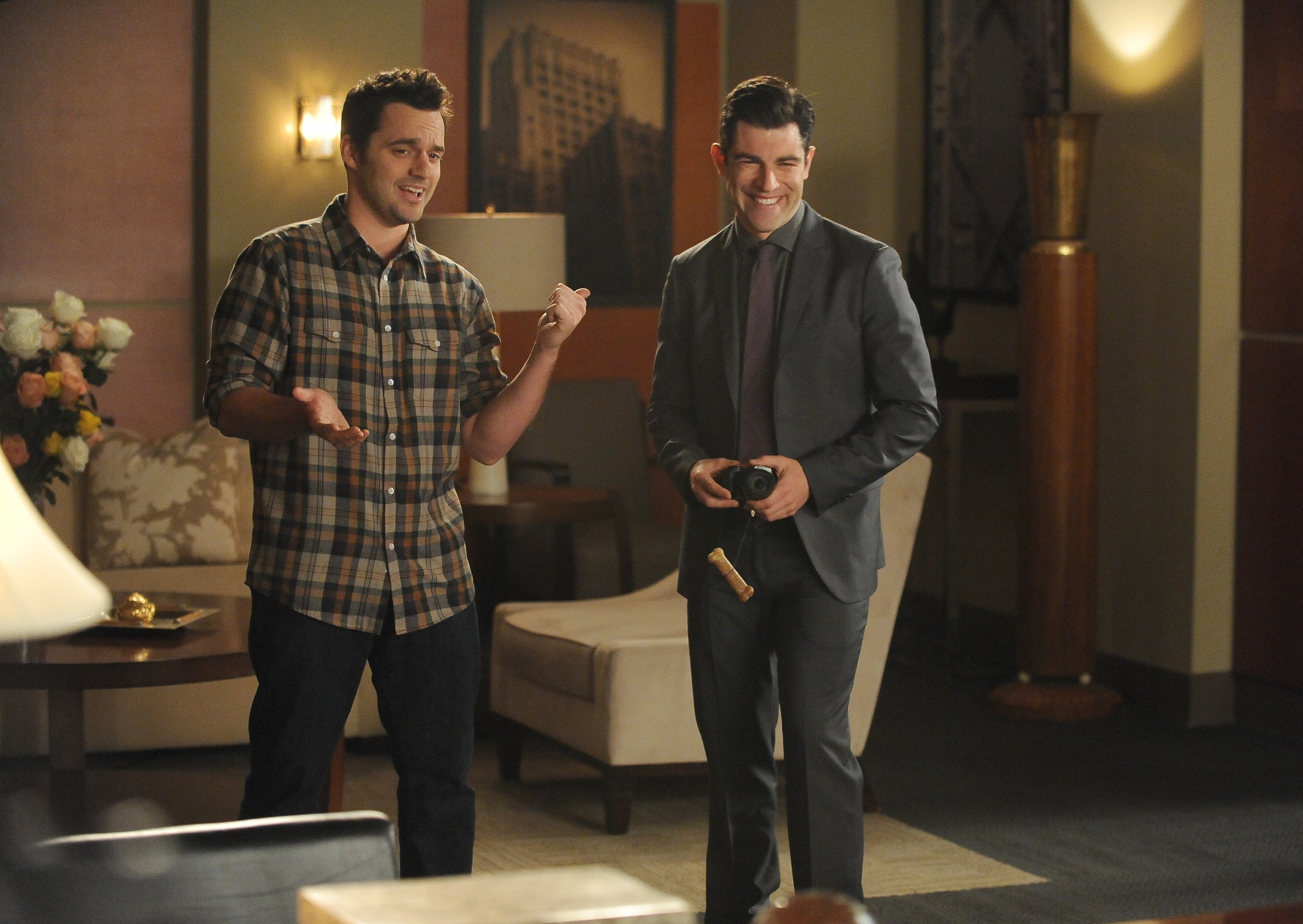 Nick and Schmidt act like a couple throughout the show
Dedicated fans of the quirky Fox series know just how close Nick Miller is to Schmidt. The characters met freshman year of college and became inseparable ever since. At times, their love for each other appears so strong that it starts to feel as though they're in a long-term romantic relationship as opposed to a long-term friendship.
This is especially evident in season 2 episode 5 when Schmidt goes out of his way to buy Nick a cookie simply because he was "thinking about him." Schmidt takes his affections for his buddy even further by claiming that he "thinks about him a lot."
At the end of the episode the two of them have an exchange that is so passionate, it feels like a scene taken directly out of The Notebook. This is just one of the many moments on New Girl where Nick and Schmidt seem like way more than your average set of platonic pals.
Johnson says Greenfield is his top romantic lead
In an interview with Good Morning America, Jake Johnson admits that he had more romantic scenes with Max Greenfield's character than anyone else throughout his entire acting career.
Johnson claims, "There's so much of like Max and I sitting on a couch at like 9 p.m. shooting where we're reading the scene and I go, 'I tell him he's like a husband to me?' Seems pretty intimate to tell another man, considering last weekend we told each other we loved each other when we were combing each other's hair… I've been lucky enough to have a lot of romantic leads in movies and indies and you do form a different kind of connection when you do that together as actors. Max, I feel, is like at the top of my list."
Their love for each other emulates off-screen
It's no wonder Nick and Schmidt have such excellent chemistry on-screen. Greenfield and Johnson's off-screen relationship seems to be just as hilarious and co-dependent as it appears to be on New Girl. In an Instagram video posted by Max Greenfield himself, he shared a behind-the-scenes incident where he was being a bit too needy with his co-star Jake Johnson and wouldn't leave his trailer. Here's what Johnson had to say about the hilarious moment.
"He used to hang out in my trailer in between scenes. One day, I was in a mood. You know, I'm a moody individual and wanted to be alone. I was mad about something, I get mad and walk down this thing (and Max was in my trailer) and he's like shut up, and I go, 'get out of here.' Genuinely asking him to move-"
"I go, 'No, what am I going to do then?'" Greenfield chimes in. "And Jake goes, 'I'd like for you to move please I'd just like to be alone.' And I said 'no, then I'm going to be alone.'"
Seems like a classic Nick and Schmidt mess around…