'New Girl' Star Always Wanted Nick and Jess to End Up Together
'New Girl' star Jake Johnson shared how he always wanted Nick and Jess to end up together on the show. He and co-star Zooey Deschanel 'texted all the time' and 'were very in touch with what we thought about Nick and Jess,' Johnson revealed in an interview with Us Weekly.
Nick and Jess forever! New Girl star Jake Johnson explained in an interview that, while he wasn't so on board with the couple getting together early on, he and Zooey Deschanel "texted all the time" about their characters' love story.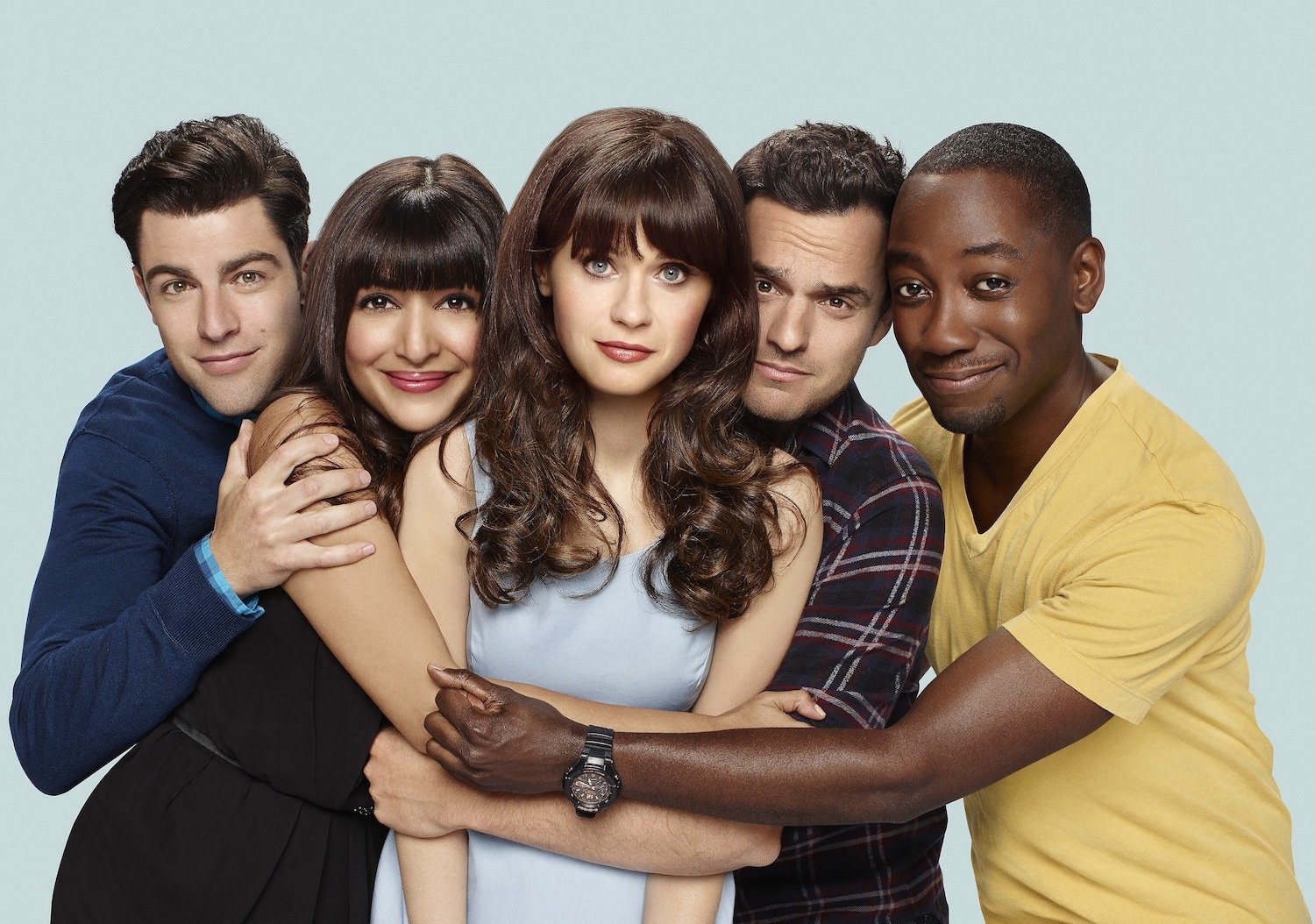 In a September 2021 interview with Us Weekly, Johnson explained why he was so invested in Nick and Jess eventually ending up together. "I always wanted them together. I wasn't as excited about them being together for multiple episodes, but I always wanted them in the end to be together," Johnson explained.
Part of the reason he thought it made for a great story was his love of Cheers when he was growing up. "It was my favorite show," he explained. "And I wanted Sam and Diane to end up together. But I didn't want Sam and Diane to be married season 5."
He felt that same vibe for Nick and Jess, sharing that he and Deschanel were on the same page about their characters' fate. "So I think the battle for us was always how do we keep this thing going while you can't repeat the goods? By we, I mean the writers," he explained. "But Zooey — we texted all the time. Zooey and I were very in touch with what we thought about Nick and Jess. We were like very in it together from the start."
Johnson also compared his film career to working on TV, explaining how he enjoys television more because there's time for characters to "change and grow."
"I love television. I will always like it more than films because I like working with the same people and I like stories that build," Johnson explained. "People talk about Nick Miller a lot and what they like about him. Well, part of that is we had seven years to develop that character. Characters can change and grow."
He also enjoyed working with the same writers and cast over the years while shooting New Girl. "What I miss most about doing that is being in a situation where five days of work a week, we get unbelievable writers who write really funny situations."
He continued, "Why I'm excited to go back to TV is I like knowing where my co-stars are really funny. And I like them knowing where I'm really funny. So doing a scene with Max Greenfield, he could set me up in a way that other people can't. Or Zooey and I are doing a scene. I know where Zooey's funny and Zooey knows where I'm funny and we both can make each other laugh."
He shared that there's a "rhythm" on a TV set that's not the same with movies. "I like having old relationships because I think it makes the work together richer," Johnson explained. "There is more depth. It's more fun. So I miss the knowledge of each other, the years of experience, and the just knowing each other's stuff."
Johnson also pointed out the connection he will have to his New Girl character forever. "I'm really proud of the show," he said. "I honestly, I think [parts of] Nick are with me forever. I know it's kind of a cheesy thing to say, but Nick's not gone from me."