'New Girl': Zooey Deschanel Hated How They Changed This Iconic Part of the Show
New Girl star Zooey Deschanel has a lot of love for the show but there's one sticky point that she hated. Find out why the show made a small change in season 4 and Deschanel's thoughts about it.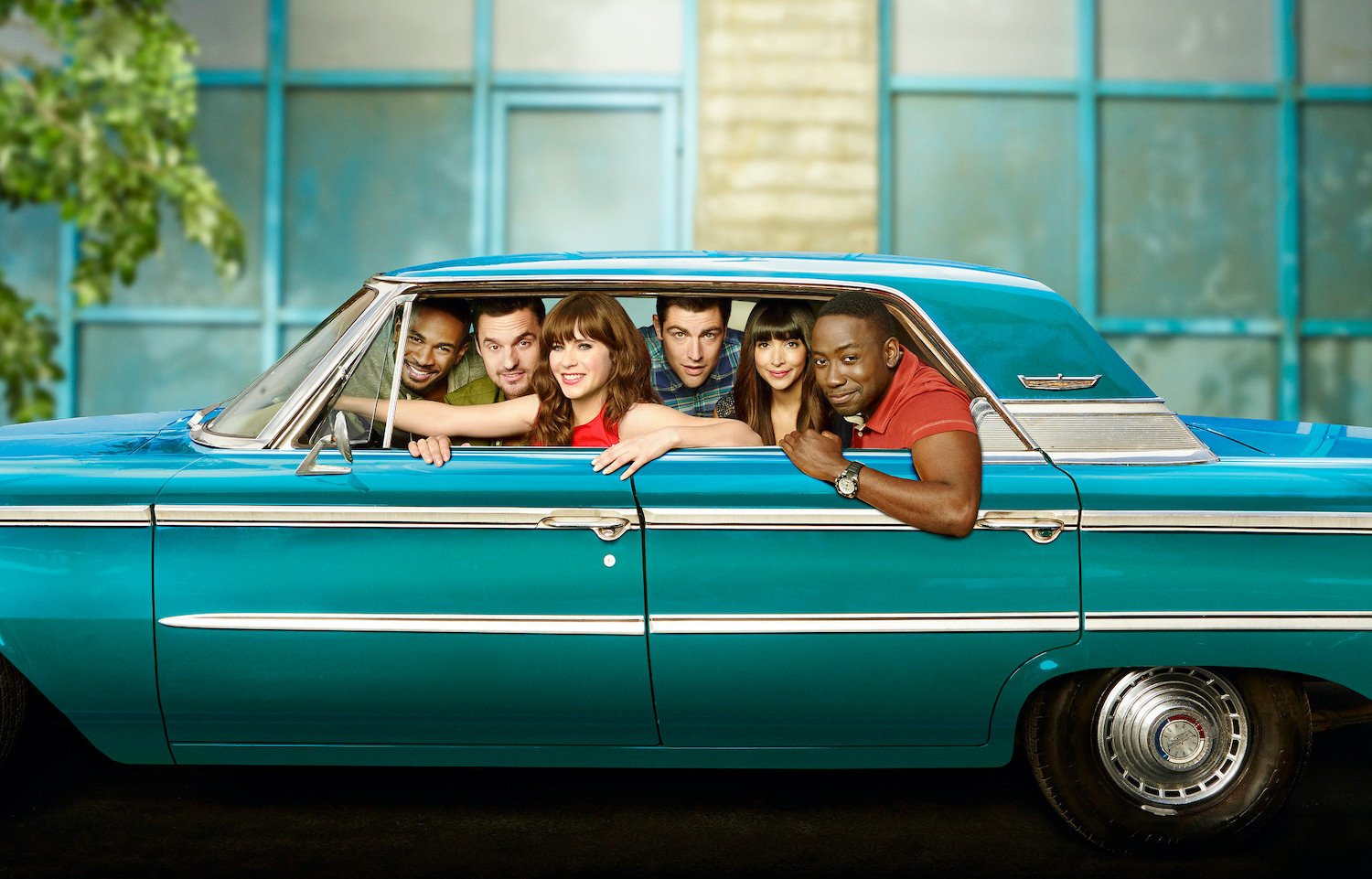 'New Girl' had an extended opening credits and a short version of the intro
The New Girl opening credits theme song had an extended version that was sometimes used for the show. Deschanel, as Jess Day, would sing the lyrics as her roommates, Nick, Schmidt, and Winston, moved set pieces out of place to reveal the loft apartment. Jess pulled a rope that lowered a frame, as Winston brought a background piece behind her. He and Nick held signs that read 'New Girl' and Schmidt came in at the end with the word 'Jess' under the frame. Then the guys walked away as she looked around. 
Hey girl, whatcha doing?
Hey girl, where you going?
Who's that girl? (Who's that girl?)
Who's that girl? (Who's that girl?)
It's Jess
Why the 'New Girl' opening credits changed in season 4
In season 4, the cute Jess opening was replaced by a more slick collage of the characters. The singing intro was replaced by a very brief instrumental version of the tune. The collage changed several times, but featured the main characters.
Why did they change the intro? Most notably, the show wanted to include Hannah Simone and Damon Wayans Jr. in the credits.
At the time, New Girl creator Liz Meriwether tweeted: "We also changed our main titles to include Damon and Hannah. Don't get mad at me. I don't know how to do good main titles. I barely shower."
It all felt too sleek and rushed, when compared to the brightly colored opening credits New Girl fans knew and loved.
Zooey Deschanel hated the opening credits
As it turns out, fans weren't the only ones who weren't into the new New Girl intro — Deschanel wasn't feeling a lot of love for the change either.
Deschanel was asked about the opening credits change in a 2015 interview with Hitfix and she seemed rather unimpressed with how the intro turned out. Basically, the switch-up was out of her control and she preferred the original version.
When asked her thoughts about the new credits, Deschanel made it clear that she wasn't part of the decision-making. "I had no choice," she explained. "Yeah, it wasn't my choice and I had no real influence in the matter."
When asked her reaction to seeing them, she simply said, "It's different" and claimed she didn't have an opinion, adding, "I like the original ones personally but that's just me."
The interviewer also mentioned how people missed the original intro and she agreed, saying, "Yeah. I like them too. I mean that's my personal opinion and a lot of people have kind of complained to me on Twitter and stuff. But it was mandated by not me."
Deschanel reiterated that she was a fan of the original version but understood the change. "Well, I think they wanted to include Hannah and Damon, which is a good reason, but I think it would be cool to have something like the original credits with the two of them in it."
The actor admitted that she understood why people might not be into the new credits. "When you change them people are very upset. I was like, 'Oh my God I can't…' I'm like, 'I didn't have anything to do with it.'"