'New Girl': Zooey Deschanel Revealed Why Her Co-Stars Never Made Her 'Crack Up' During Filming
New Girl star Zooey Deschanel claims this is why her co-stars Jake Johnson, Max Greenfield, Lamorne Morris and Hannah Simone didn't crack her up during scenes.
Over the course of seven seasons, New Girl delivered plenty of laughs, so fans would expect the cast might have had a hard time getting through filming. According to Zooey Deschanel, she said she rarely cracked up because "that's my job."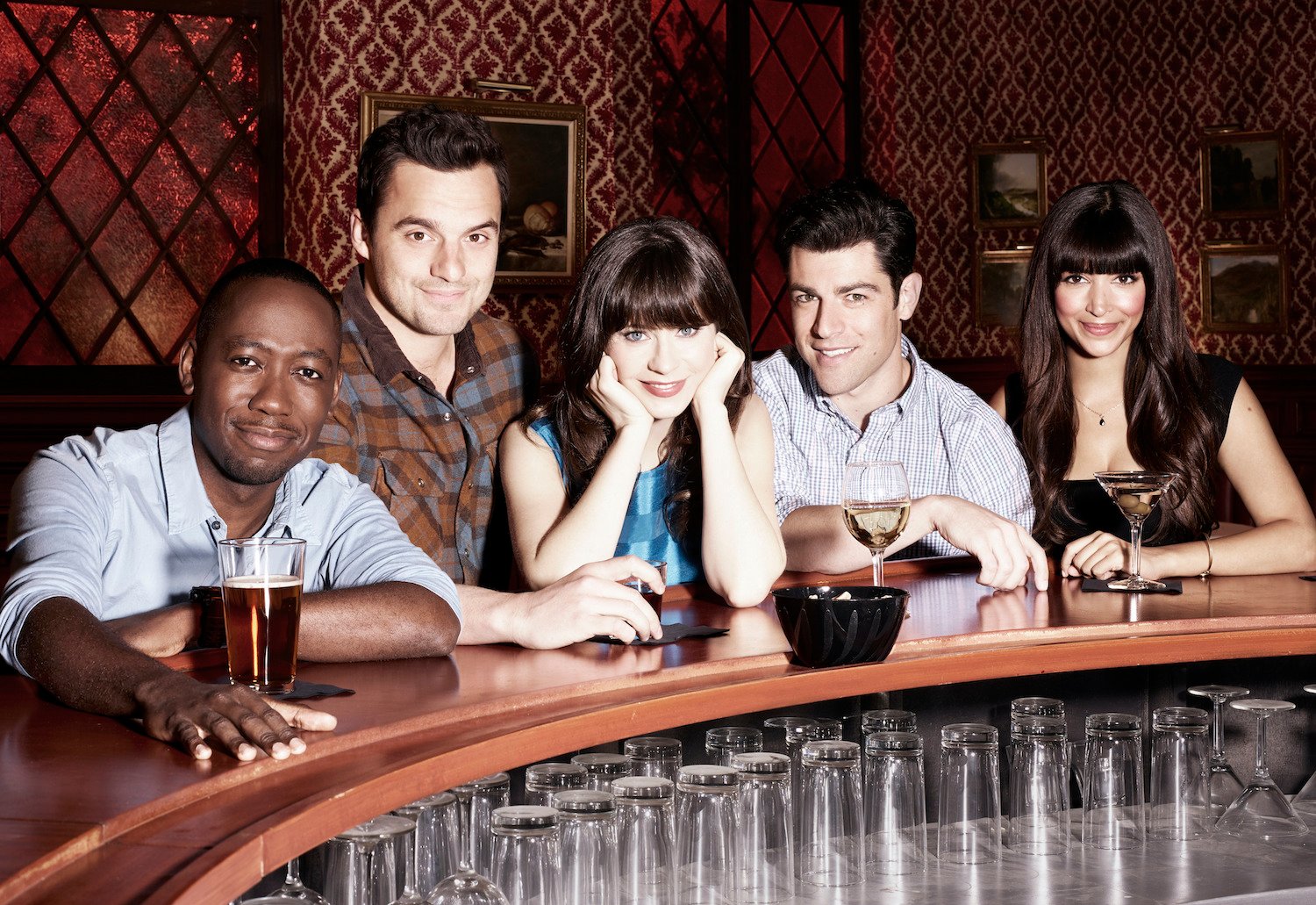 Zooey Deschanel is a talented comedic actor
In a 2012 interview with Daily Actor, Deschanel shared her thoughts about what was, at the time, New Girl's second season.
Deschanel, who was perfect for the role of Jessica Day, was asked about her comedy chops, as the interviewer wondered if it came easy to her or if she had to work at it. She said she considered herself a comedic actress and shed some light on how she tapped into the comedy of New Girl.
"I think comedy's just about being interested in comedy and what makes people laugh and experimenting," she explained. "I've always loved making people laugh and that was in school I a lot of times would play the comic relief character. So, it's different patterns; something that always pops up."
She added, "But, I did drama, too. I sort of consider myself a comedic actress, not a comedienne. I think it's different. You know I'm not a stand-up or anything. But, playing into comedic situations is sort of where, I think, my strength lies."
Zooey Deschanel said her co-stars are 'really funny' but they were professionals
Most New Girl fans would imagine that, given the hilarious characters they played on TV, Deschanel and her co-stars broke character during a lot of scenes because they had a hard time keeping it together.
Surprisingly, Deschanel said, it wasn't really like that.
When the interviewer asked, "How hard is it to work with the guys without cracking up, especially Max [Greenfield]?," the actor said, "I don't really ever crack up. That's my job because I'm an actor."
She continued, "We're in the situation and it's not really about… They're all funny, but we're all just for our jobs and we're all professionals. So, it's not really like we're all just laughing all the time. It's, again, especially it's pretty basic acting, not cracking up. Sometimes we're laughing. We make each other laugh."
"And, they're all funny," she assured. "It's not like Max is funnier than Lamorne [Morris] and Jake [Johnson]. They're all really funny. I just want to say that."
One guest star annoyed Zooey Deschanel because he didn't take it seriously
One of the show's guest stars, Justin Long, who played Paul Genzlinger, admitted that the way he goofed around and made everyone laugh on set left Deschanel "slightly annoyed." So much so, that he decided to rein it in a bit because he felt he was being "disrespectful" to his scene partner.
During the August 25 episode of the Life Is Short With Justin Long podcast, Long talked with New Girl star Jake Johnson. They discussed, among other things, how Long did a lot of improvising that resulted in unusable takes because he made everyone laugh.
Later in the podcast, Long admitted that he had such a great time doing the show, but felt it was important to respect Deschanel.
"I started censoring myself, I started being more responsible when Zooey showed signs of being slightly annoyed," he explained. "Because she is also my scene partner. The last thing I want to do is alienate my scene partner and be disrespectful. It was disrespectful, what I was doing, ultimately."