'New Girl': Zooey Deschanel Thought the Show Could Have Had a Darker Ending for Nick and Jess
Zooey Deschanel imagines a much different ending for Nick and Jess on the series finale of New Girl.
New Girl ended on a high note, with a lot of warm and fuzzy feelings and everything tied up in a perfect bow. Zooey Deschanel, who played Jess Day, thought the show might have interjected some darkness into the finale, however.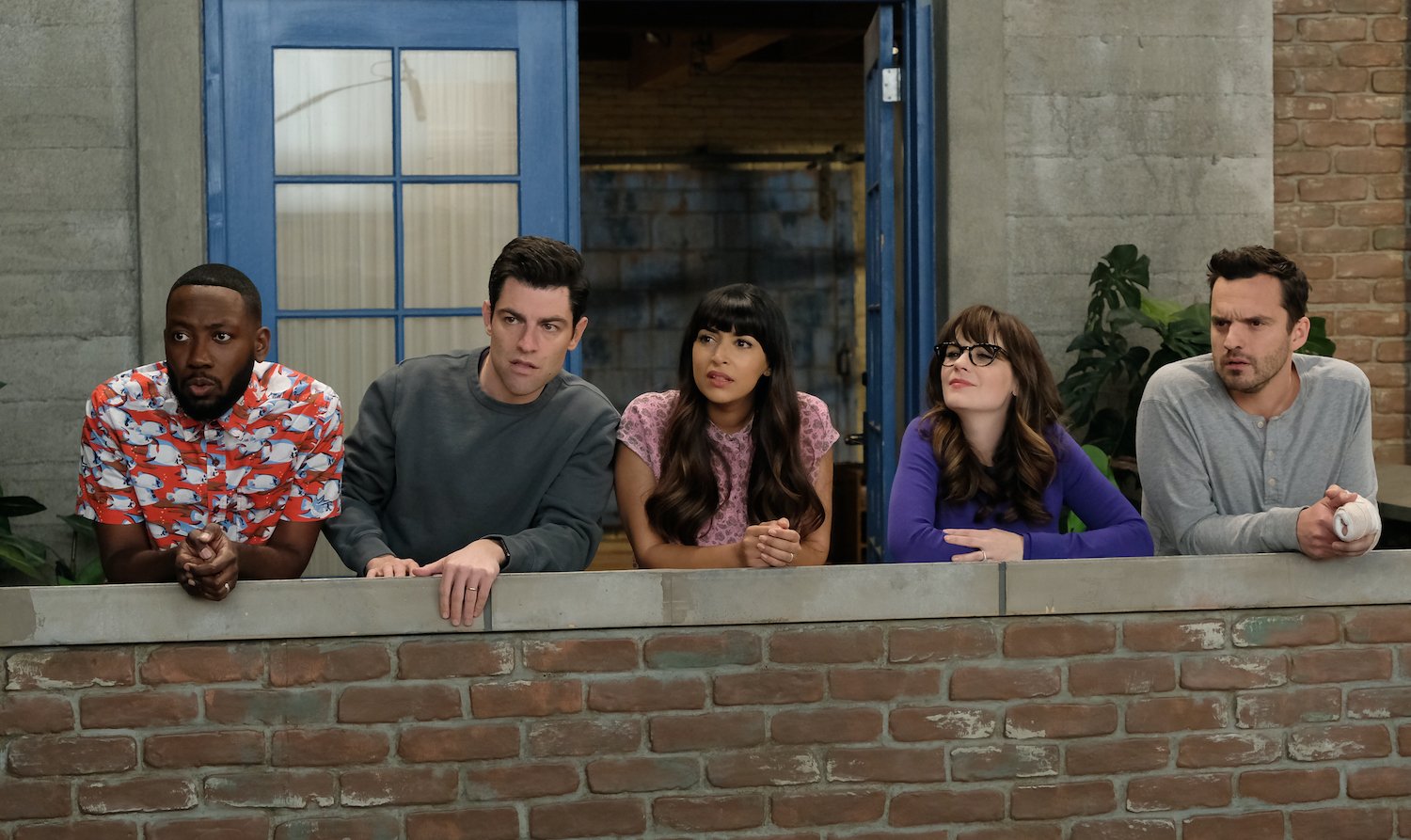 'New Girl' almost didn't get to tie up the storylines
New Girl stars Jake Johnson and Deschanel rallied to save New Girl from cancellation so that the show could give a satisfying ending for the fans.
In a 2017 TV Line interview, Johnson shared how he and his co-star were instrumental in saving the show. Series creator Liz Meriwether told the actors that they could contact Fox co-chairmen Dana Walden and Gary Newman — and Johnson tried to convince them to allow a final, shorter season 7.
"I was one of [the cast members] that wrote them and asked for more," Johnson explained at the time. "I said, 'I don't think you gave us enough time to finish the show the right way. And I would really appreciate — and I think the fans would appreciate — a final goodbye to these characters.'"
"I've done a lot of projects — and some of the projects have fans and some don't," he added. "And to be on a television show that actually has a group of people who care [is special]."
The show was given a final season of eight episodes to tie up all the loose ends, which included a time jump, four years into the future after season 6's finale… including a game of True American with the characters' kids.
Johnson was on board for showing the characters' future. "I think it's cool to do a time jump," Johnson explained. "I think we were running in circles a little bit, so I think jumping forward [is smart]. Everyone is a little further along [with their lives]."
Zooey Deschanel thought the series finale could have been darker
New Girl gave the fans what they wanted — Nick and Jess ended up together and the former loftmates continued to be in each others' lives.
While the show offered up the most satisfying ending for the diehard fans who had stuck with the series, Deschanel though it might have gone in a darker direction.
When Deschanel spoke with Deadline in 2018, she said that while she "liked" how the characters ended up, it could have played out differently. "I thought there was another version that could've been a little bit more dark — not like dark horrible, but it was always kind of like, 'Do Nick and Jess end up together?,'" she said.
The actor continued, "I thought there could've been a version where they don't, and it's more bittersweet. But I love this version, too. It's more in the realm of the romantic comedy that I think this show really probably is at its heart."
When asked about the characters' futures, she said, "I mean, I don't know where they'll end up. Part of the fun thing is that people get to imagine that, you know?"