This New Jennifer Lawrence Movie is in a Bidding Tug-of-War
Remember when Jennifer Lawrence was the talk of the town? She will be once again. The Oscar winner will star in a few upcoming movies. Fans have missed the actor but they can celebrate now that they'll see her onscreen soon.
However, as with all developing projects, the actor has found herself waiting for a new film's confirmation–one that she could add to her string of flicks. Amidst a bidding war between two studios, what movie is this and why is it such a big deal?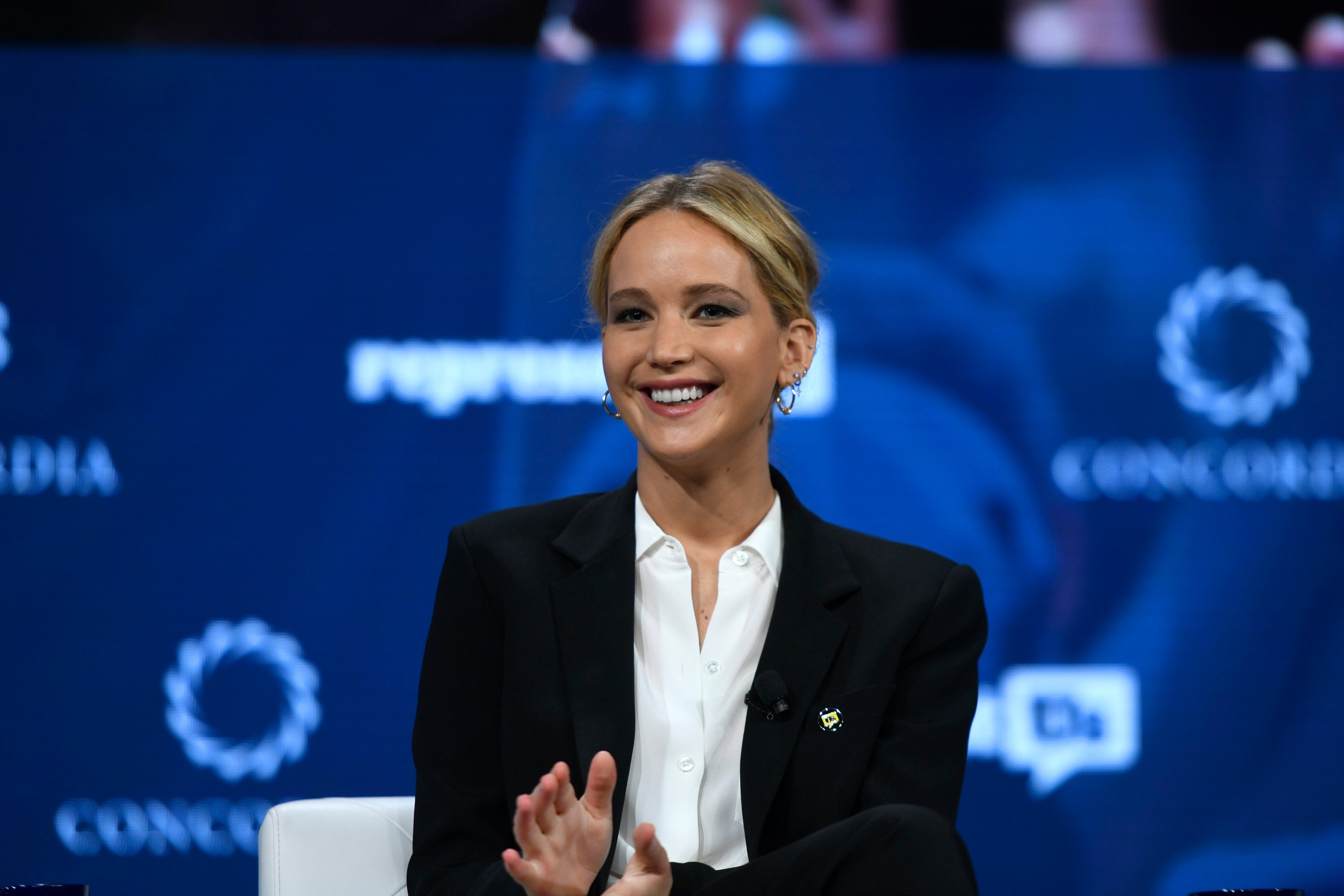 Who is involved in this bidding war?
Big-shot studios have fallen into a bidding war yet again. It has been confirmed that Apple and Netflix are among the bidders. Like other networks, the studios have pushed their growth further, especially since most consumers prefer to stream their favorite movies and shows at home.
As the competition edges onward, all networks had to get creative to attract more subscribers. Netflix, for example, announced at the beginning of 2021 that it would premiere a new movie every week.
Not only that, but the streaming giant is also home to some of the most well-known, binge-worthy shows and movies. The Twilight Saga was released on Netflix in the summer of 2021; the franchise was one of the most popular in the world. Netflix also streams some of the most popular television shows, including Outerbanks and Stranger Things. Although there are countless others, the company proved its point: it attracts more end-users.
Back in 2020, Netflix hit a huge milestone. According to Forbes, the streaming platform was worth more than Disney at one point. Once Disney picked up the pace with its streaming service, Disney+, the competition between entertainment companies sprinted forward.
Apple TV+ has a unique offer as well. With the purchase of a new Apple device (such as an iPhone), the first 12 months of the subscription are free. In addition to that, Apple mostly streams new projects for consumers.
What movie are Netflix and Apple fighting for?
Here is where Lawrence comes in. According to Variety, the actor is in talks to play the real-life Hollywood agent, Sue Mengers. The talent agent is considered a legend whose grit helped A-listers receive the best deals.
The film is expected to be produced by Excellent Cadaver, Lawrence's production company. The bidding was reported at over $80 million which would be a hefty paycheck for the actor.
The film has not been given a title yet. However, Italian director Paolo Sorrentino is set to direct the project once given the green light. Until one of these companies acquires the rights to the film, viewers will have to wait and see where they can stream it.
What other projects will Lawrence be in?
The former Hunger Games cast member will star in a new movie alongside fellow Academy Award winner Leonardo Dicaprio. This match made in heaven will stream on none other than Netflix.
Don't Look Up is a sci-fi dark comedy about two amateur astronomers trying to warn the world that an asteroid will destroy Earth. The duo must go on a media tour in order to tell everyone what will happen. Dicaprio portrays the character, Dr. Randall Mindy and Lawrence plays Dr. Kate Dibiasky.
The two actors are accompanied by an ensemble cast consisting of Dicaprio's former Wolf of Wall Street co-star, Jonah Hill, followed by Meryl Streep, Tyler Perry, Chris Evans, and Ariana Grande.
Although Netflix has confirmed a 2021 release for Don't Look Up, the official release date has not been confirmed.
Related: Jennifer Lawrence Almost Played This 'Twilight' Character