New Joe Exotic and Carole Baskin Project Set at Investigation Discovery After 'Tiger King' Success at Netflix
Can't get enough of Tiger King? You're in luck! After the success of the hit documentary series at Netflix, Investigation Discovery is now doing its own project. The network calls the project, Investigating the World of Joe Exotic, a sequel of sorts to Netflix's work.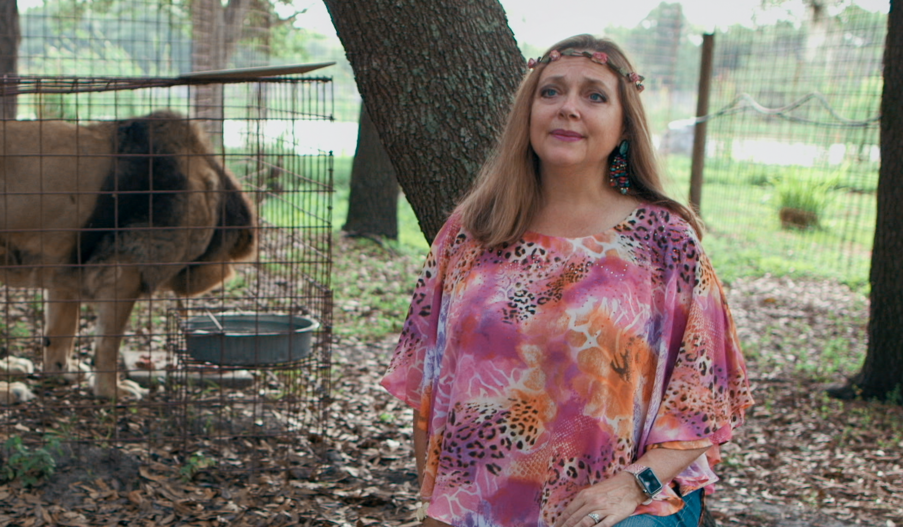 The 'Tiger King' world is continuing to expand
Considering how popular Tiger King is, it only makes sense for more and more projects being centered around Joe Exotic and Carole Baskin.
Before Tiger King was released, there was already a scripted television project on the saga in development. In November 2019, it was announced that Kate McKinnon would star in the series, adapted from the Joe Exotic podcast, as Baskin.
The series is from Universal Content Productions, meaning that it would likely air on one of the networks in the NBCUniversal family or on its upcoming streaming service, Peacock.
Though the reports have not been verified, Jeff Lowe claims that Tiger King also isn't done at Netflix. In a Cameo video, Lowe claimed that Netflix was shooting one more episode. Netflix has not commented on Lowe's remarks. "Netflix is adding one more episode. It will be on next week. They're filming here tomorrow," he said.
Here's what we know about the ID series
The network, which calls it a "definitive" sequel, says that Investigating the World of Joe Exotic will delve "into the biggest mystery in true crime today, helmed by the biggest character in the world: Joe Exotic, himself."
Despite the fact that the show has Exotic's name in it, it will have very much to do with the mystery of Carole Baskin's husband's disappearance. According to the official description of the project, it will dive into a number of questions: "Is she a selfless crusader and protector of animals, who found unimaginable strength despite the mysterious disappearance of her husband? Or are we witnessing Carole Baskin's master plan finally take effect? Despite her claims of innocence, did she orchestrate the disappearance of Don Lewis to seize control of his fortune, consolidate power and lay waste to her foes?"
Investigation Discovery has not announced when the project will air and have not stated if it would be a limited series or just a one-hour special.
"Viewers are understandably riveted by Netflix's 'Tiger King,' but the millions of true crime fans around the world were left wanting more," said Henry Schleiff, Group President ID, Travel Channel, American Heroes Channel and Destination America in a statement. "ID is the perfect place to find the inevitable sequel to this drama – featuring a missing husband, a hit man, and the illegal business of exotic animals.  It's time to let the cat out of the bag and address the lingering questions that viewers demand be answered."   
Tiger King is currently steaming on Netflix.