New Meghan Markle Biography Plans to Set the Record Straight About The Most 'Misrepresented Woman in the World'
A new Meghan Markle biography claims it will set the record straight on the Duchess of Sussex.
Famous biographer Sean Smith is firing back at all of those Meghan Markle haters. Smith recently revealed that he is working on a new biography on Meghan, Duchess of Sussex, that will "set the record straight" about her story. The book, which is scheduled for a release later this year, will reportedly argue that Meghan is the most "misrepresented woman in the world" by diving deep into her struggles as a member of the royal family.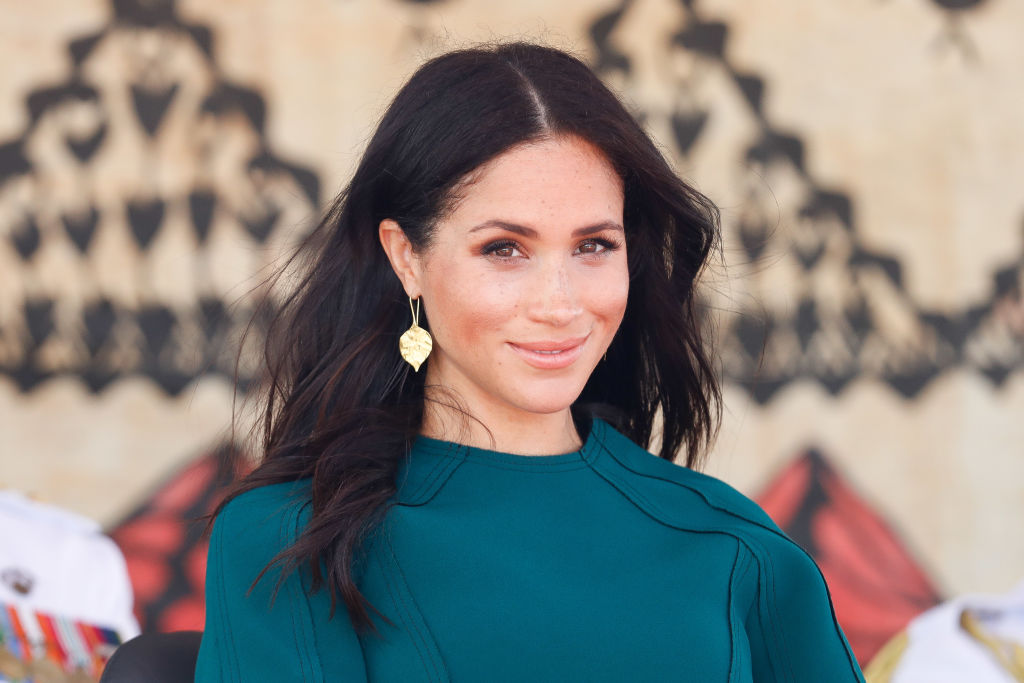 What is Smith's Meghan Markle biography all about?
Smith's upcoming book on the Duchess of Sussex is titled Meghan Misunderstood. The biography is scheduled to be released on November 12 and will be made accessible via audio and e-book formats.
According to Express, the official synopsis of the project characterizes Meghan as being "unfairly vilified and misrepresented." It also highlights all of the work Meghan did before she joined the ranks of the royal family in 2018.
"Meghan was eleven when she first advocated for women's rights; a teenager when she worked in a soup kitchen feeding the homeless; a popular actress when she campaigned for clean water in Africa and passionately championed gender equality in a speech to a United Nations Women's Conference," the synopsis reads.
Smith goes on to write about how Meghan lived an "extraordinarily accomplished life" long before she tied the knot with Prince Harry. He then describes the couple's wedding as being a "joyful occasion" before diving into where things went wrong for the Sussexes.
For Smith, the real reason Meghan had a difficult time in the royal spotlight was because of the tabloid media, who constantly attacked her over her "gender," "race," and "nationality."
Smith claims that Markle is the most 'misrepresented woman in the world'
In his synopsis, Smith noted that Meghan's fairytale romance with Harry turned into a nightmare due to the "bullying" tactics employed by British tabloids. He wrote that the situation reached a point that 72 female members of parliament signed a letter of support for Meghan.
Smith, who has written best-selling biographies on Kate Middleton, Tom Jones, and Robbie Williams, added that he was inspired by the ITV documentary last year in which Meghan opened up about her struggles.
"I immediately wanted to know how it had come to this: why was the most charismatic member of the Royal Family clearly so upset? Meghan Misunderstood is her story, her amazing journey," he continued.
Meghan and Harry announced their departure from the royal family in January. Their exit became official at the end of March and the couple is now living in Los Angeles with their son, Archie Harrison.
The Duke and Duchess of Sussex take heat over the use of a royal logo
As part of their exit deal, Meghan and Harry agreed to stop using their royal titles. This includes the brand they launched last year, Sussex Royal, which had amassed millions of followers on social media.
Although Meghan and Harry have already announced their new brand, Archewell, fans recently blasted them for using the crown logo in a set of letters they issued after their exit from the royal family went into effect.
"Still using the logo!! What don't you understand about your walk away from royal life?" one fan wrote on Twitter.
The logo in question is a monogram that features the symbol of a crown on top of their initials. One of the letters that contained the logo was sent to a charity named Street Games, which shared a snapshot of the letter on social media.
Harry and Meghan have not commented on the logo backlash or the recent reports surrounding the new biography.
Is Meghan Markle getting into politics?
Another aspect of Meghan and Harry's departure from the monarchy is their desire to become financially independent from the crown. The two have yet to reveal how they plan on making money to fund their various charitable endeavors, but a source recently claimed that Meghan is thinking about getting into politics.
According to Vanity Fair, a close friend of the Duchess stated that she is very interested in being involved in the community and believes she can make an impact in the Black Lives Matter movement.
"Meghan said her work as a leader is more important than ever right now and that she's been speaking with Oprah and other community leaders on how she can be part of the solution," the insider shared. "Meghan feels like her mission goes far beyond acting. She said she wants to use her voice for change and hasn't ruled out a career in politics."
The news comes weeks after Meghan spoke at her former high school's graduation ceremony. The former Suits star talked about her experiences with racial issues in LA and encouraged all of the students to vote for change.
If Meghan is really looking to get into politics, now could be the perfect time to start.