New Netflix 'He-Man' Animated Series Has a Star-Studded Cast
Last summer, Kevin Smith excitedly announced that a new, animated He-Man series was in development for Netflix. Described as a generational phenomenon, He-Man and the Masters of the Universe are being resurrected in a fresh format for the streamer.
Smith, Netflix, and Mattel have already been hard at work to bring Masters of the Universe: Revelation to life, and now details of the series' casting has been revealed. Fans will recognize many of the famous names on the list.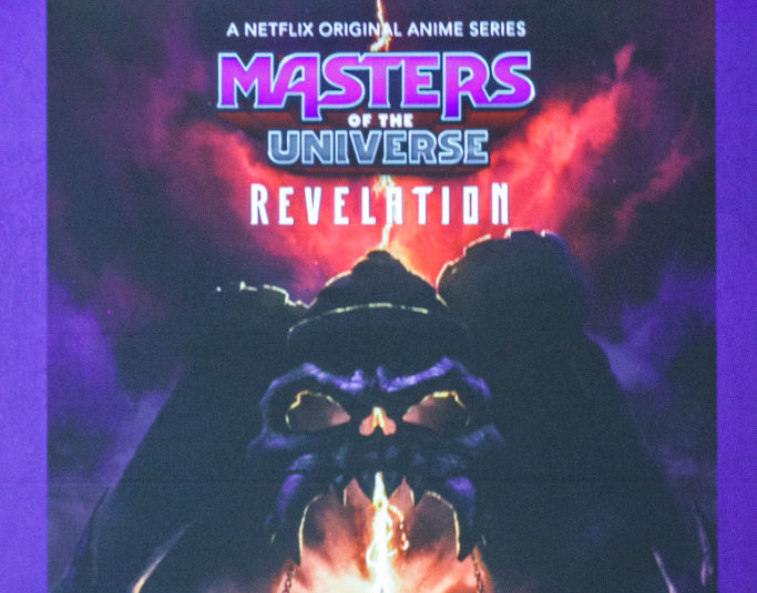 What's 'Masters of the Universe: Revelation' about?
During Power-Con, a convention dedicated to He-Man and She-Ra fandom, Smith told the crowd about the show which will be a limited anime series focused on the heroes and villains in the Eternia. Anime! Per Variety, he said:
"I'm Eternia-ly grateful to Mattel TV and Netflix for entrusting me with not only the secrets of Grayskull, but also their entire Universe. In 'Revelation,' we pick up right where the classic era left off to tell an epic tale of what may be the final battle between He-Man and Skeletor! Brought to life with the most metal character designs Powerhouse Animation can contain in the frame, this is the Masters of the Universe story you always wanted to see as a kid!"
This series will be independent of Netflix's She-Ra and a separate, upcoming CGI He-Man series that's also slated to hit Netflix.
Who's down for this latest installment with He-Man, Skeletor, and Battle Cat?
As for the cast, Mark Hamill is just one of the voice actors signed on for Masters of the Universe: Revelation, and he'll be playing the incomparable favorite, Skeletor. According to a press release from Netflix, Game of Thrones alum Lena Headey is set to play Evil-Lyn and Chris Wood acts as He-Man/Prince Adam.
Tony Todd of Candyman voices Scare Glow, Alicia Silverstone is Queen Marlena, Sarah Michelle Gellar will fill the role of Teela, Cree Summer stars as Priestess, and Kevin Conroy will be Mer-Man.
Others in the cast include Kevin Michael Richardson, Harley Quinn Smith, Justin Long, Tiffany Smith, and Susan Eisenberg.
More He-Man is arriving within the next two years
A new toy line, a DC Comic series, and at least one film are keeping the He-Man legacy alive. As mentioned above, Netflix has another He-Man project in the works that will feature CGI animation and a different storyline.
According to Deadline, the series will be a companion to the anime version but with its own vibe:
"On the planet of Eternia, a young lost prince discovers the powers of Grayskull and transforms into He-Man, Master of the Universe! The classic battle between He-Man and evil Skeletor rages to new heights as both hero and villain forge new and mighty teams. A new generation of heroes fighting for the fate of us all. In the end, who will become Master of the Universe?"
The Masters of the Universe film starring Noah Centineo as He-Man has been pushed back from its original January 2021 release date, but rumor has it that it will drop in spring 2021. By the power of Greyskull fans won't have to wait too long.