New 'Power Book II: Ghost' Season 3 Set Photo Hints at Tejada Drama
In news that surprised no one, Power Book II: Ghost has received another season at Starz. Centering Tariq St. Patrick after Ghost's death in Power, the show has been a ratings hit as viewers tune in to see how he manages on his own. Soon, Tariq is selling drugs like his father and partnering up with a dangerous crime family to further his goals.
Matriarch Monet Tejada managed the organization for years after her husband, Lorenzo, went to prison on murder and gang charges. But now that he's out, the dynamic has shifted. A set photo hints that there's only more drama to come from Lorenzo, too, in Power Book II: Ghost Season 3.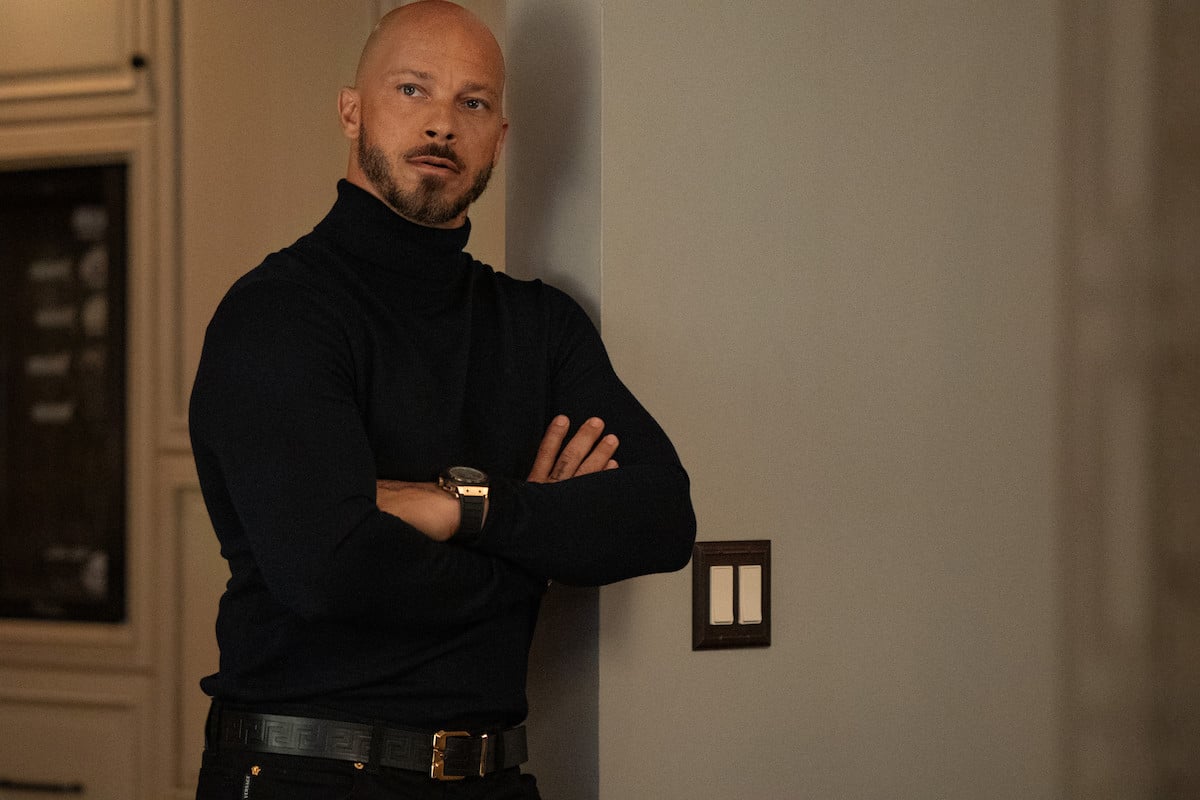 A set photo hints at problems for Lorenzo in 'Power Book II: Ghost' Season 3
The photo was shared on Instagram on March 20 by Power Book II: Ghost director Eif Rivera. In it, Rivera can be seen posing with Lorenzo actor Berto Colon in the kitchen of the Tejada family home. "Thats a Wrap on my episode of Power Ghost 👻 season 3 with a dope cast and crew‼️ BMF season 2 next up‼️🚦🎥🎬" he wrote in the post, which also contained photos of other cast and crew members.
Eagle-eyed fans noticed that Colon appeared to have bruises all over his face, fueling theories and predictions about what might happen next season. Some think Monet (Mary J. Blige) will attack him over what happened to Zeke, others wondered if Lorenzo got caught up with someone else.
"As far as I know, [something] is about to go down with Lorenzo Tejada," one fan wrote in the comments of Colon's own post.
"Looks like Lorenzo been scrapping with someone," said another.
"Awe sh** what happened to Renzo???" another wondered.
Trouble has already been promised for Lorenzo next season
What we do know is that season 3 will indeed dig in to what happened to Zeke Cross. Zeke — played by Daniel Bellomy — had been boarding a jet to leave town with Mecca (Daniel Sunjata) and Monet when he was shot and killed. Lorenzo mistook him for Mecca and unfortunately, could not save him. Show creator Courtney Kemp spoke about how Zeke's death would impact Power Book II: Ghost Season 3.
"[Monet is] going to be a very different person next year," Kemp told TVLine of the character. "Next season, the version of her that was trying to hold onto control in her world, that's gone now. That's over."
"The plan's gone. Her son's gone," she continued. "And if you were watching all along, she preferred him, did she not? She preferred him to her other kids. So now the chickens will come home to roost in terms of how she treated those children, in terms of what she was hoping for her future, all of that. And plus, her husband is guilty of the crime! There is that. She's going to find out in a big way and that's going to be… well, I'll leave that for Season 3."
Is there a release date for 'Power Book II: Ghost' Season 3?
Unfortunately, the release date for Power Book II: Ghost Season 3 is uncertain. Based on past patterns, a 2022 return seems possible, especially considering that the show is already filming. But of course, it's too early to tell for sure.
In the meantime, there's plenty of other Power content to watch. The latest show, Power Book IV: Force, comes on Starz at 8 p.m. ET on Sundays.
RELATED: 'Power Book IV: Force': Joseph Sikora Opens Up About Possible 'Power Book II: Ghost' Crossover