New 'Power Book III: Raising Kanan' Actor Omar Dorsey Teases Character Details
Omar Dorsey is adding to his resume with a new role in Power Book III: Raising Kanan, the prequel series focusing on Power antagonist Kanan Stark. He's set to play Cartier "Duns" Fareed, a businessman in the orbit of other characters. The actor, perhaps best known for appearing on the drama series Queen Sugar, spoke in an interview about his role in the show, which will return to the air in 2022.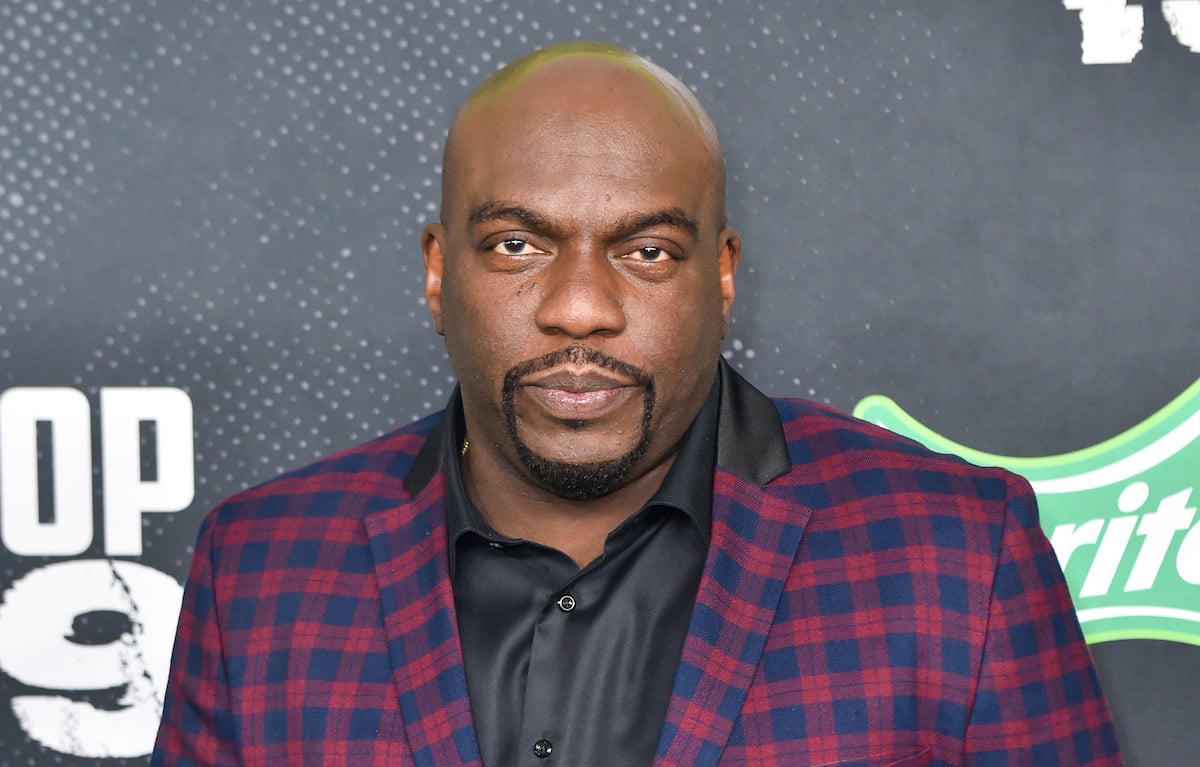 What is 'Power Book III: Raising Kanan?'
One of several Power spinoffs, Power Book III: Raising Kanan goes back in time to show the rise of Kanan Stark, before his death in the original series. It stars Mekai Curtis and has a cast of other well-known actors including Patina Miller (Madam Secretary), Omar Epps (House), Malcolm Mays (Snowfall), London Brown (Ballers), and Joey Bada$$ (Wu-Tang: An American Saga).
The show begins when Kanan is 15 and eager to join the drug organization run by his mother Raquel Thomas (Miller) and her brothers Lou-Lou (Mays) and Marvin (Brown). Raq wants a different life for him, but Kanan ultimately chooses the streets. The first season wrapped on Sunday, Sept. 26, with a dramatic conclusion setting up the next chapter of the show.
RELATED: 'Power Book III: Raising Kanan' Season 1 Episode 10 Recap: Raq Is 'Winning'
The second season of 'Power Book III: Raising Kanan' will introduce a few new faces
In addition to the main characters, the next season of Raising Kanan will feature several new faces. One of them is Dorsey's "Duns," described by TVLine as "a charismatic businessman who is looking to expand into less crowded markets like D.C. and Baltimore — and even into other types of business, like music and art."
"He's not Hollywood, but they have the same sensibility," Dorsey told the website of his character. "[Duns is] an art dealer, among other things. He's a very colorful character with a Don King element to him. He uses all of these big, elaborate words and quotes Shakespeare. Cartier is so over-the-top, and Hollywood is so subdued. It's a fun character to play."
Joining Dorsey is LeToya Luckett as Jukebox's mom Kenya, Krystal Joy Brown as Marvin's therapist Renée Timmons, and Paulina Singer as a musician working with Lou-Lou and Crown.
Season 2 is now in the works
Although it's only been a few days since the conclusion of the first season, the next is already filming. After the finale, Miller shared on Twitter that the cast and crew were "hard at work" on Raising Kanan Season 2. While an exact release date is unknown, she wrote it would return at some point in 2022.
The next show coming to the air is the second season of Power Book II: Ghost. Starring Michael Rainey Jr., the series follows Tariq St. Patrick as tries to figure out life without his dad. It airs in November and will be followed by Tommy Egan's Power Book IV: Force and Rashad Tate's Power Book V: Influence.
RELATED: How Many Seasons of 'Power Book III: Raising Kanan' Will There Be?