New 'Stranger Things' Season 4 Photos Show the Kids Making a Pitstop at Suzie's House
Love her or hate her, Dustin's girlfriend Suzie is likely making an appearance in 'Stranger Things' Season 4. Here's what we know.
Stranger Things Season 4 is only three months away, but fans are chomping at the bit to learn as much as they can about the upcoming season. We last left our friends in Hawkins, Indiana, in 2019, so the hype for the newest installment in the series is at an all-time high. While the showrunners remain tightlipped regarding the most significant plot points in Stranger Things Season 4, new photos dropped on Mar. 23 show several of the characters making a pitstop at Dustin's (Gaten Matarazzo) girlfriend's Suzie's house.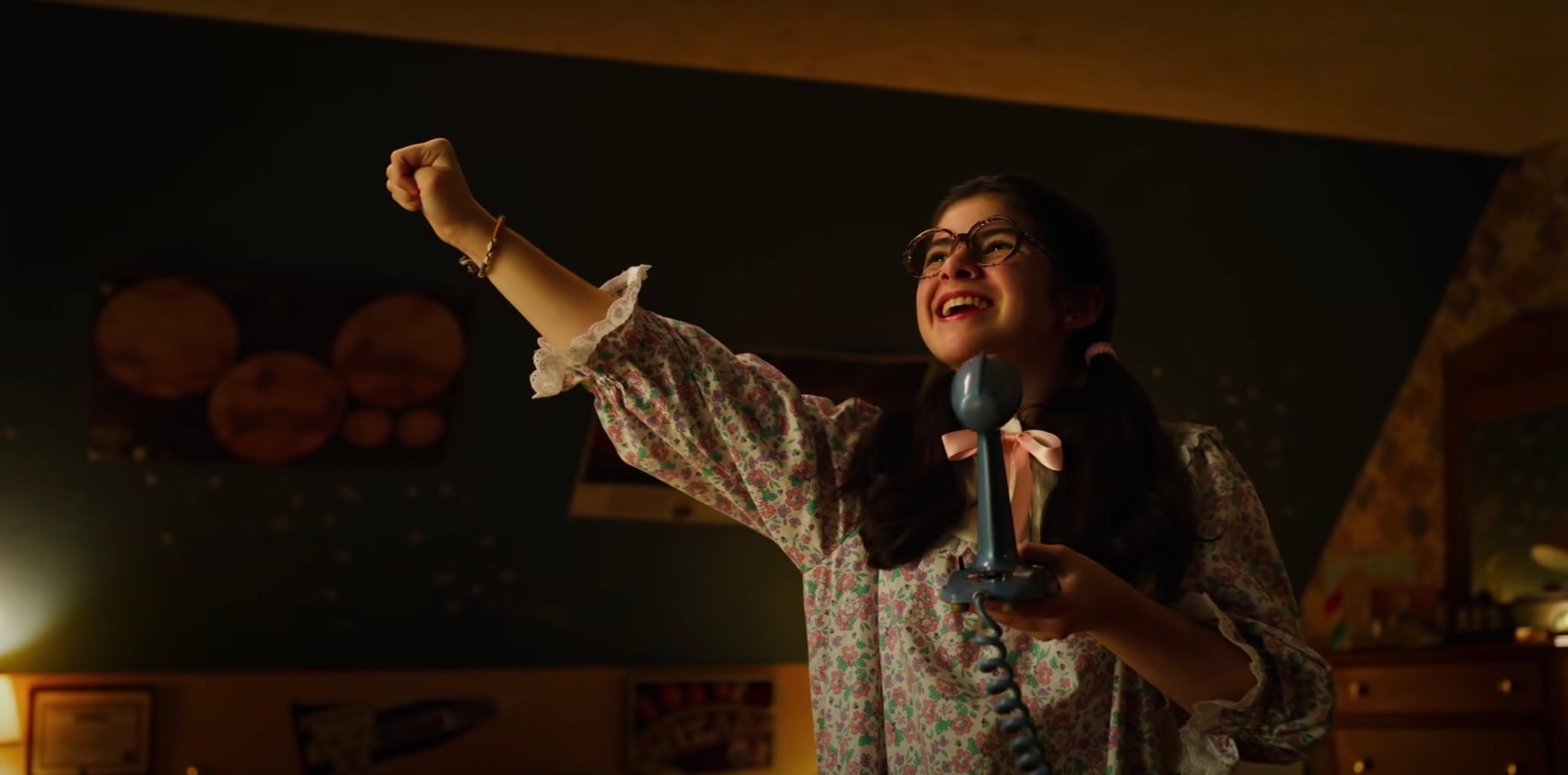 Who is Suzie in the series?
Suzie, played by Gabriella Pizzolo, didn't snag much screen time in Stranger Things Season 3, but the scene she appeared in quickly became iconic. Dustin and Suzie met at Camp Knowhere during the summer of 1985. When camp ended, Suzie went to her home in Utah while Dustin headed back to his friends and family in Hawkins. The kids spent much of season 3 nagging Dustin about whether or not his girlfriend really existed.
It wasn't until the Stranger Things Season 3 finale that Dustin's friends and the audience learned that Suzie was, in fact, a real person. Dustin needs Suzie's help figuring out Planck's Constant, but before giving up the information, she insists the duo sing "their song" together. Dustin reluctantly agrees, and they both sing along to The Neverending Story theme song using their respective ham radios.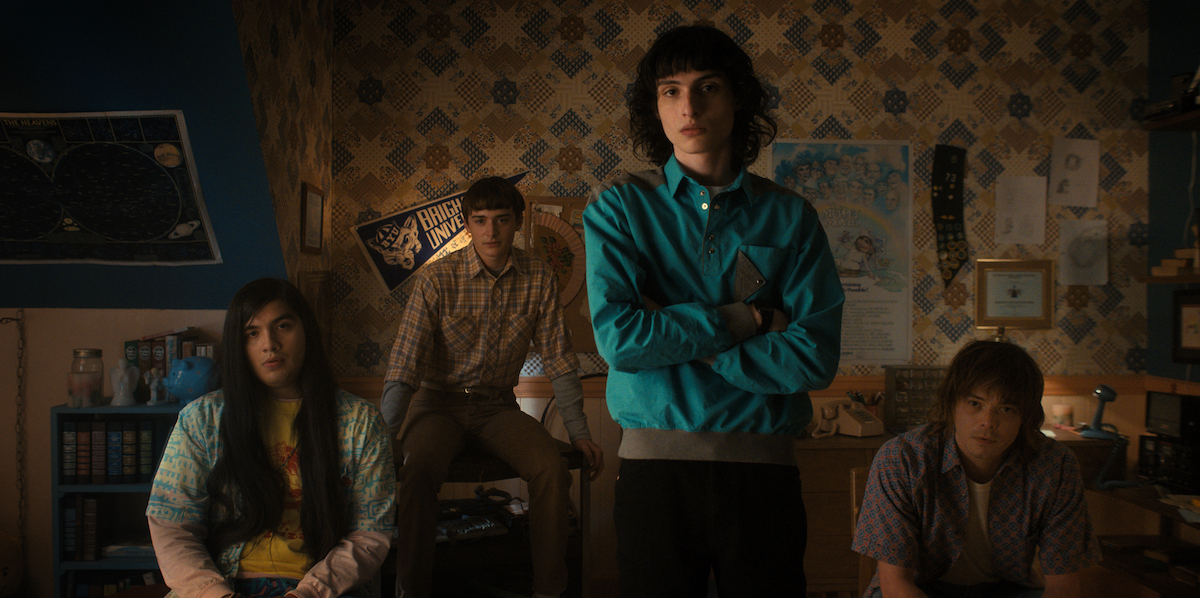 'Stranger Things' Season 4 photos show some of the characters in Suzie's room
Despite fans begging the streaming platform to do so, Netflix has played coy about releasing a full-length trailer for Stranger Things Season 4. Instead, the official Stranger Things social media accounts showed fans recap clips of where we last left off with some of the characters. 
On Mar. 23, the accounts dropped some new photos of production stills from Stranger Things Season 4. Before long, an eagle-eyed fan spotted something curious in the background of a couple of the pictures.
In Stranger Things Season 3, audiences caught a glimpse of Suzie's room at her house in Utah as she sang along with Dustin. The newest Stranger Things Season 4 images show a poster of the planets, along with some very 80s-style wallpaper, on Suzie's walls. In one of the images, Mike (Finn Wolfhard,) new character Argyle (Eduardo Franco,) Jonathan (Charlie Heaton,) and Will (Noah Schnapp) stand in someone's bedroom. At a closer look, the same wallpaper in Suzie's room matches the wallpaper in the room the boys are standing in.
How could 'Stranger Things' Season 4 use Suzie?
It might seem odd to bring Suzie back in Stranger Things Season 4, but the character might prove helpful. Dustin prides himself on being the "nerd" of the group, and his knowledge of scientific topics has helped the gang out more than once. The series portrayed Suzie as an equal to Dustin's intelligence. With Dustin in Hawkins, the group in California might be able to use Suzie as a stand-in for Dustin.
Suzie's return in Stranger Things Season 4 might rub some fans wrong. Several viewers felt Suzie's hesitation in giving Dustin the numbers for Planck's Constant caused Hopper's presumed death. We'll find out the extent of Suzie's role in Stranger Things Season 4 when it debuts on May 27, 2022.