New Television Shows Coming to Disney+ During March 2020
From new episodes of the Disney+ original series 'Diary of a Future President' to a new season of 'Big Hero 6: The Series,' here's some of the shows coming to Disney+ this March.
Anyday is a good day to binge-watch some Disney shows. Whether that's a Disney+ original or a Disney Channel favorite, this streaming platform has got you covered, dropping new episodes on a weekly basis this month. What new television shows are coming to Disney+ during March 2020? Here's what we know about Disney's streaming platform.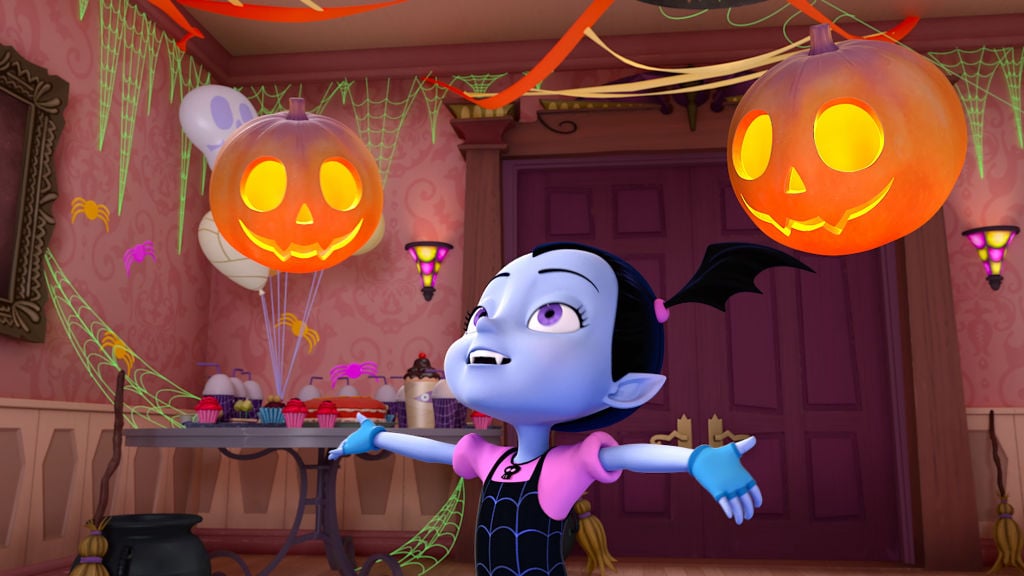 'Big Hero 6: The Series' season 2 joins Disney+ during March
If you're wondering what happened to Hiro, Baymax, and the rest of the gang after their animated movie, this is the television show for you. Big Hero 6: The Series features a little bit of action, a little bit of fun, and a whole lot of love from this huggable healthcare companion. Season 2 of Big Hero 6: The Series debuts on Disney+ on March 17.
Other Disney Channel shows coming to Disney+ this month include Vampirina Ghoul Girls Rock! season 2, Playtime with Puppy Dog Pals: Puppy Playcare season 2, and I Didn't Do It seasons 1 and 2, all debuting on March 20.
New episodes of the Disney+ original series, 'Diary of a Future President'
Life isn't easy when you're in middle school. Take it from Elena Cañero-Reed, a Cuban-American living in Miami, trying to navigate family, friends, school, relationships, and her passions. The happy ending? Viewers learn that thanks to these trials and tribulations, she will eventually become president of the United States. 
As a Disney+ original series, new episodes of Diary of a Future President premiere on a weekly basis. March is no exception, with more of season one available for binge-watching. In fact, the finale of this series premiers on Friday, March 20. 
This isn't the only Disney+ original debuting on a weekly basis. There are new episodes of the short series, One Day at Disney, in addition to episodes of the highly anticipated Star Wars series, The Clone Wars. The Freeform-turned Disney+ original, Disney Fairy Tale Weddings, has new episodes premiering on this streaming platform most Fridays. 
Disney's 'Be Our Chef' premieres on the streaming platform
What's better than Disney? Food and Disney. For the first time ever, this company is bringing a competition series to its streaming platform, featuring some food-loving families. These contestants will create dishes inspired by Disney and tested by real, legendary chefs of the company. 
Which family will walk away victorious? What challenges will they have to face? The wait is almost over, Disney fans. Be Our Chef premieres exclusively on this streaming platform on March 27.
Some seasons of National Geographic's 'Wicked Tuna' premiere on Disney+ this March
This National Geographic special shows viewers what it's like to fish out on the North Atlantic waters. Seasons 3 through 8 of Wicked Tuna premiere on Disney+ March 13. Additionally, seasons 1-6 of Wicked Tuna: Outer Banks are added to the streaming service's library on the same day. 
Other television shows produced by Disney, Pixar, Marvel, Lucasfilm, 21st Century Fox, and National Geographic are already available on this subscription service. To learn more about Disney's streaming platform and to subscribe, visit the Disney+ website.