New 'The Bachelor' Spinoff Will Have Musicians Fall in Love Through Music Then Compete
Bachelor Nation is still watching The Bachelor and The Bachelorette stars trying to find love. The franchise has grown with fans being able to see the rejected stars date in Bachelor in Paradise. Now they might see them fall in love in a different way.
There will be a new spinoff showing musicians fall in love through music. Find out how the new show will work and when it will premiere.
'The Bachelor' had multiple spinoffs in the past
The Bachelor franchise has tried to expand different ways in the past. There was once Bachelor Pad where contestants from the original show competed to win $100,000. That ran from 2010 to 2012.
More recently the franchise has been successful with two spinoffs. There was The Bachelor Winter Games, which is inspired by the Olympics. The stars of the franchise from all over the world come together to compete in different winter sports competitions. Of course, there is some dating drama as well.
Every summer there is also Bachelor in Paradise. Contestants meet in paradise to try to find love. However, if they don't get a rose they have the risk of getting kicked out of paradise and replaced. In the end, couples decide how they want to move forward. Some contestants got engaged and married after the show.
The spinoff will focus on musicians falling for each other through song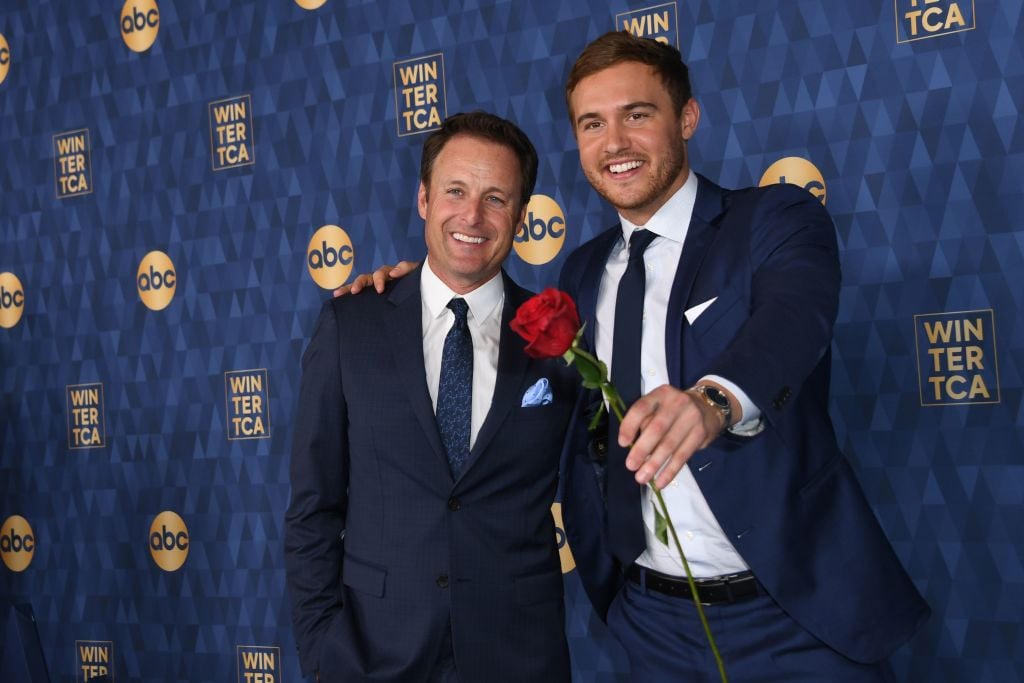 The Bachelor already includes dates with musical guests. But this new show, Listen to Your Heart, will have the entire cast be musicians themselves.
"The format is an evolution of the Bachelor franchises," Karey Burke, ABC's entertainment president said according to Us Weekly. "Contestants will be talented musicians and people whose lives and work revolve around music. It's an attempt to capture what we all know, that love and emotion and music are inexplicably intertwined."
There will be 20 single men and women performing famous songs to "form attractions through the melodies, find and reveal their feelings and ultimately, fall in love."
There will be musical challenges and only one couple will be left standing
Like The Bachelor, there will be challenges in this new show. People who do find a connection will be put to the test together.
The potential couples will have "live performances judged by some of the biggest names in the music business," according to a press release. There also will be other types of challenges.
The dating show is a competition where "the couples whose performances reveal their love and devotion to one another will continue to be given a chance to further their relationships until only one couple is left standing."
The show is set to premiere on April 13 at 8 p.m. on ABC, according to Variety. It has yet to be revealed what the last standing couple will receive for their win.
There are still many details that have yet to be revealed. Will Chris Harrison host the new show? Will familiar faces from The Bachelor and The Bachelorette be seen on the new show? Fans will have to wait to find out.