New 'This Is Us' Season 5 Episode 15 Promo Trailer Previews Sophie's Return and Kevin's Next Decision
Hold on tight — the new This Is Us Season 5 Episode 15 promo trailer just confirmed Sophie's (Alexandra Breckenridge) return. But what does this mean for Kevin (Justin Hartley) and Madison's (Caitlin Thompson) wedding? The preview might have already teased a major spoiler. So here's a breakdown of the promo and what's next for the Pearsons on May 18.
[Spoiler alert: This article contains spoilers from This Is Us Season 5 Episodes 14, 15, and 16.]
A quick recap of Kevin and Madison's relationship in 'This Is Us' Season 5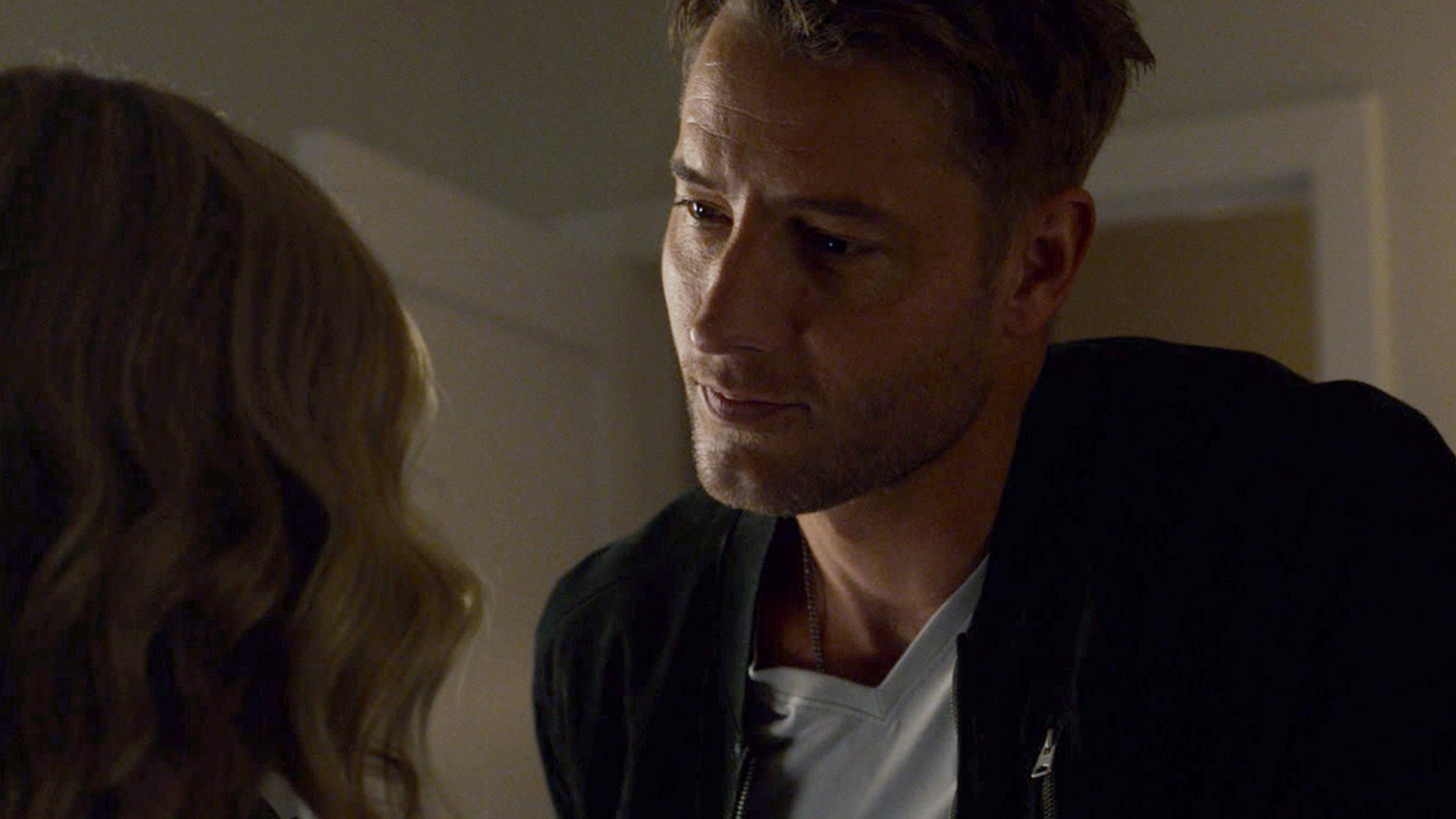 RELATED: Is 'This Is Us' Ending After Season 6? The NBC Drama Reportedly Sets the Last Chapter of the Pearsons' Story
Kevin and Madison tried to figure out their relationship in This Is Us Season 5. In the fourth season finale, the couple found out they were expecting twins after a one-night stand.
At first, Kevin claimed he was all-in and proposed to Madison in the fifth season premiere. But as time went on, it was difficult to determine whether the two characters were together because of obligation or love.
Finally, Kevin made his decision when Madison gave birth to Nicholas and Frances. He also re-proposed to his fiancée. Now, Kevin and Madison are busy preparing for their wedding. But Kevin's mini-reunion with his ex, Zoe (Melanie Liburd), might have impacted the couple's future.
What did Zoe say to Kevin in 'This Is Us' Season 5 Episode 14?
RELATED: 'This Is Us' Season 5: A Major Kate and Toby Theory Resurfaces After Episode 14
In This Is Us Season 5 Episode 14, "The Music and the Mirror," Kevin sat down with Zoe via video chat. They briefly caught up, and Kevin opened up about Madison. Then Zoe said something to Kevin that really seemed to throw him off.
"That's what I like about you," Zoe said. "You completely commit, as an actor, as a person. No matter what happens, you always find a way of making it what you wanted all along."
She continued, "It's a compliment. You have this really positive way of seeing the world. Like when we dated. I mean, you could be craving pizza all day. But if I said I wanted sushi, boom — suddenly, you were craving sushi. It's a really lovely quality."
The new 'This Is Us' Season 5 Episode 15 promo trailer teases the Madison, Kevin, and Sophie triangle
RELATED: 'This Is Us' Season 6: Jon Huertas Teases the Rebecca and Miguel Storyline Fans Have Been Waiting For
According to NBC, This Is Us Season 5 Episode 15, "Jerry 2.0," will focus on Kevin and Madison's respective bachelor and bachelorette parties. The celebrations are highlighted at the start of the promo trailer for the next all-new episode.
"The bachelor party crew," Randall (Sterling K. Brown) says as he approaches Kevin at the Pearson family cabin.
That said, the This Is Us trailer doesn't linger on the wedding rituals. Rather, Kevin speaks with another ex-girlfriend — and it's not Zoe. Suddenly, the preview jumps to Kevin and Sophie chatting on the phone, grinning from ear to ear. Then Madison walks up, and Kevin hangs up the phone. Everything is awkward.
Of course, the This Is Us promo doesn't reveal what happens to Kevin, Madison, and Sophie. But Kevin confesses that he is confused. However, it seems Kevin will confide in Randall. So hopefully the Pearson brothers can figure this one soon.
"How does anyone really know who they're supposed to marry?" Kevin asks Randall.
What to expect from 'This Is Us' Season 5 Episode 15, 'Jerry 2.0'
RELATED: 'This Is Us': Sterling K. Brown Teased a New Randall Pearson Theory
While it appears Kevin is conflicted about marrying Madison because of Sophie, the This Is Us Season 5 Episode 15 promo trailer might have already shared a clue. In the teaser, the NBC drama reveals "Jerry 2.0" is the "last episode before the wedding finale."
The network also confirmed the This Is Us finale, titled "The Adirondacks," will focus on the Pearsons gathering at Kevin and Madison's wedding. So it's likely the couple won't split in episode 15, at the very least. But at this point, Kevin and Madison's future together has yet to be determined.
Meanwhile, co-executive producer Kevin Falls and writer Jonny Gomez gave away more clues about This Is Us Season 5 Episode 15 when speaking with Entertainment Weekly. And ultimately, it's going to be an emotional ride.
"Who doesn't like a bachelor and a bachelorette party? These are two very, very unusual bachelor and bachelorette parties, like you've never seen before," Falls said. "We guarantee nudity."
Gomez added, "Revelations will be made. Bachelor and bachelorette parties are just tricky things in general, and when you have this group of men and women, you're going to have a lot of fun. You're also going to have, in classic This Is Us style, a lot of emotional breakthrough."
This Is Us Season 5 Episode 15 airs Tuesday, May 18, 2021.