Newly Engaged Nikki Bella Dishes on How Artem Chigvintsev is Different From John Cena
Nikki Bella and John Cena went through a very public breakup after they ended their engagement in 2018. Now, Bella is ready to marry dancer Artem Chigvinstev.
Wedding bells will be ringing for Nikki Bella soon as she and her former Dancing with the Stars partner turned boyfriend, Artem Chigvintsev, just got engaged! This engagement comes after her very public breakup with John Cena in 2018. Now that Bella is engaged, she's dishing on all the ways that her new fiance is different than anyone else she's ever dated.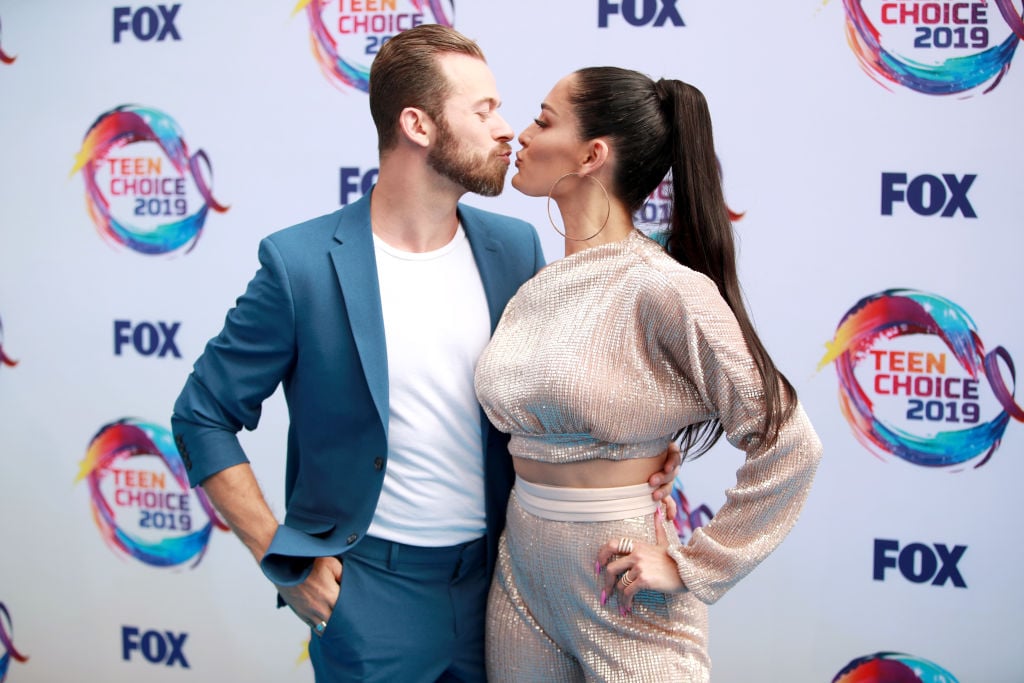 Nikki Bella and John Cena's split
Bella and Cena were one of wrestling's premiere couples. But in July of 2018, they officially split.
"After I called off the engagement, we tried to work on our relationship to get back to where it was, and in order to move forward with our wedding," Bella told E! News at the time. "After much time and soul-searching alone and together, we have decided to officially part ways. I had a beautiful and loving 6-year relationship with a wonderful man. I have the utmost respect for John, but I know this is what's best for me."
And even though she has moved on, she was still crying about Cena in August of this year.
"As far as how you get over a breakup, you really have to do the work on yourself," the wrestler said on an episode of The Bellas podcast. "You really, truly, have to love yourself and every day dedicate something to you that is making you better. You also have to let yourself cry. That's one thing my life coach helped me a lot with, because I still, you guys, get days when I cry about my breakup."
It takes time to get truly get over any relationship.
"But we were together a long time, we had an amazing relationship and an amazing bond and a lot of love for each other," she continued. "But, every day when I need to cry, I let myself cry, because crying is healing."
"And so, when those tears come, I don't try to hold them in, I find a quiet place and I cry. Also, on top of it, I meditate."
Artem and Nikki Bella's engagement
Chigvintsev popped the question in November, but Bella didn't announce the engagement until Jan 2020.
"Excited for 2020 and the next decade with you @theartemc❤️. I said yes in France in November!" she captioned a photo of the two of them on Instagram. "We have been trying to keep it a secret but really wanted to share our excitement for the New Year!"
How is Artem different from John Cena?
In an interview with Health, Bella revealed that Chigvintsev is the first guy she's felt she can be completely authentic with.
"Artem is the first person I've been with where I feel like I can be Nicole and never fear he's going to leave me for it," she said. "We all have a little crazy in us, and he loves my crazy."
"He's the sweetest soul you'll ever meet. Everyone will tell you how relaxed they feel around him. It's his aura. I need that because I am a firecracker — he's my zen!"
Congrats to the happy couple!