NFL MVP Patrick Mahomes' Longtime Love Brittany Matthews Is His Secret Weapon To Losing Weight
As the starting quarterback for the Kansas City Chiefs, Patrick Mahomes works hard to get his body in shape for the NFL season. Last summer, Mahomes shared his workout journey with fans on social media and revealed that his main goal was to lower his overall body fat percentage. To help him reach his goals and stay fit, Mahomes relied heavily on his longtime girlfriend, Brittany Matthews, who started by teaching him how to eat healthier.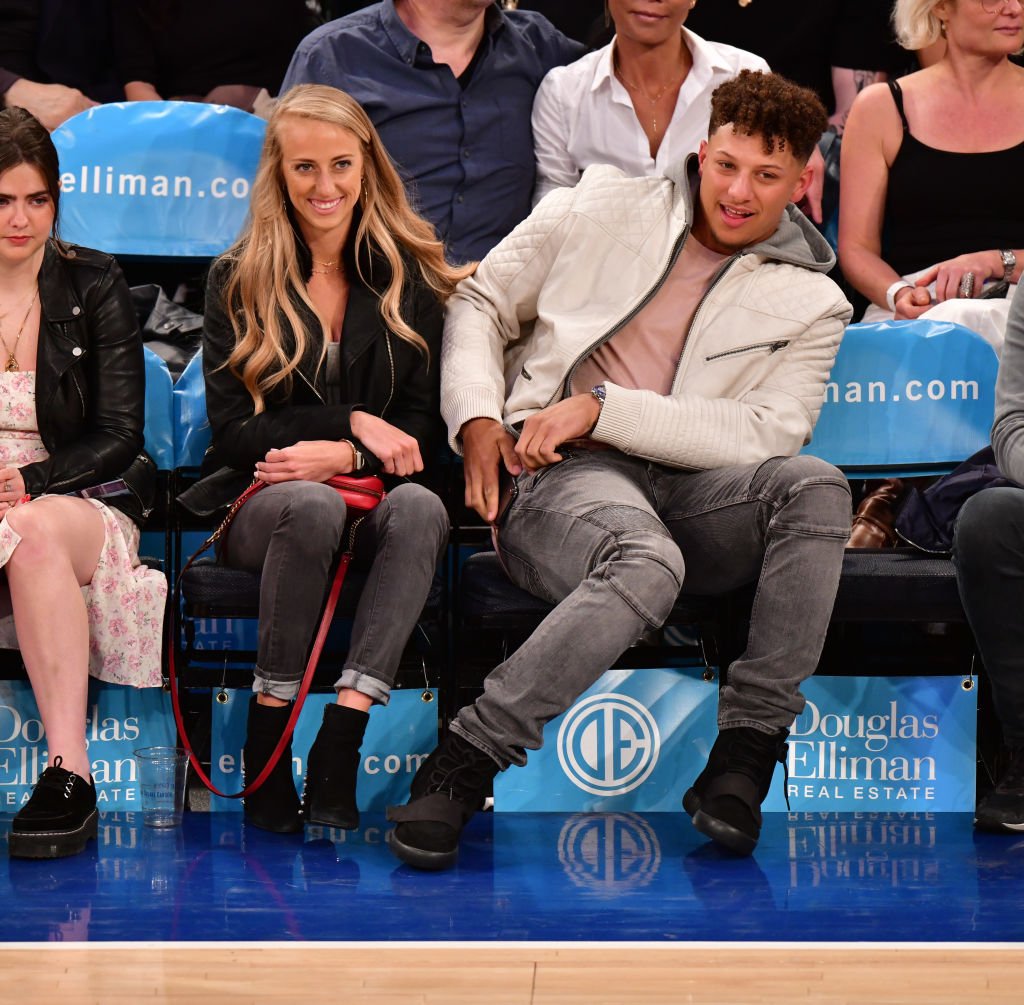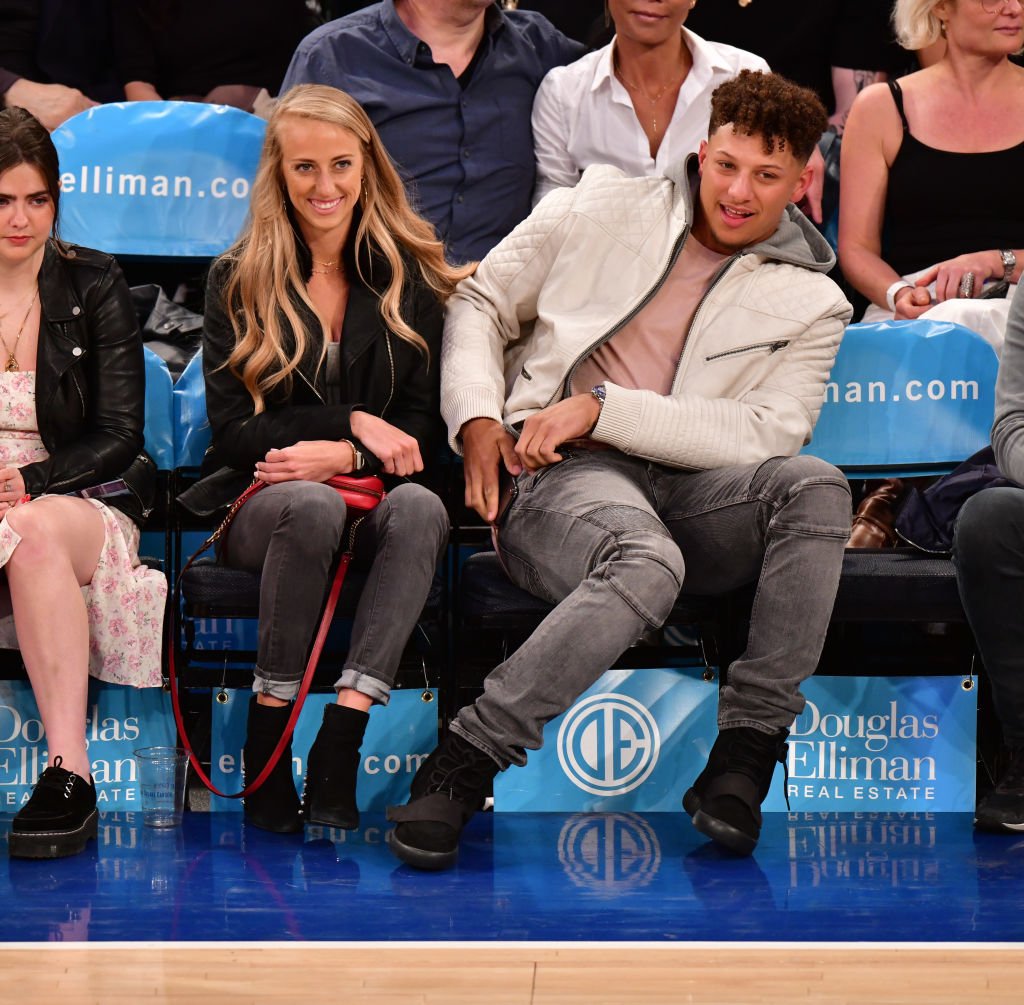 Mahomes credits Matthews for getting in shape
Patrick Mahomes and Brittany Matthews have been together since high school, and she is currently a fitness guru in Kansas City. Although Mahomes, a Texas native, loves making trips to Whataburger whenever he goes home, we have a feeling those outings are officially on the decline.
"Eating-wise, I'm blessed that my girlfriend is (big on) nutrition so she helps me out with that — she's (about) fitness," Mahomes shared. "I just try to eliminate some of the bad meals, the fast food, the foods that aren't great for your body and don't help you get the most out of it. I'm a picky eater, but I still try to eat healthy stuff like chicken, salmon and all the (other) stuff I like a lot."
According to Kansas City Star, one of Mahomes' favorite things in the world is ketchup, but we doubt he is going to cut that condiment out of his diet just yet. After all, Mahomes puts ketchup on pretty much everything he eats.
Apart from his strict diet, Patrick Mahomes spends plenty of time in the gym keeping his muscles ready for what has been a grueling season so far. A few months ago, Mahomes revealed that he has a lot less body fat than the previous year, so his dieting and exercise methods are paying off.
And it is all thanks to Matthews, who has been a constant source of support over the years.
What does Brittany Matthews do for a living?
When she is not advising Mahomes on his diet, Matthews runs her own fitness company called Brittany Matthews Fitness. She offers training plans through her company along with merchandise.
Matthews has an official certificate for personal training and graduated with a kinesiology degree from the University of Texas.
Speaking of her college days, Matthews also played soccer for the university and went on to play at the professional level in Iceland. In fact, she started her pro career the same year Patrick Mahomes was drafted by the Chiefs.
Her professional soccer career did not last long, however, and Matthews now lives in Kansas City with Mahomes. Although the two have dated for a long time, they have yet to tie the knot.
Do Patrick Mahomes and Brittany Matthews have any children?
As of 2019, Mahomes and Matthews have not welcomed any children into their lives. They do, however, have a pair of adorable pit bulls that they treat just like members of their family.
Mahomes regularly shares photos of his dogs on Instagram, and fans have quickly fallen in love with both of them. The two pups are about as adorable as they come, so it is easy to see why fans love them.
Earlier this year Matthews and Mahomes adopted their second pit bull, Silver, giving their first little guy, Steel, a playmate for life. They welcomed Silver into their home at the beginning of the year, just prior to the start of the NFL playoffs.
The couple also shares a gorgeous home in Kansas City and have completely fallen in love with the area. There is no telling how long Patrick Mahomes will stay in a Chiefs uniform, but he recently admitted that he would love to finish his career in Kansas City.
Mahomes enjoys success in the NFL
Mahomes was drafted by the Chiefs in 2017 but did not win the starting quarterback position until the following year, replacing Alex Smith, who broke his leg and was eventually traded to the Washington Redskins.
In 2018, Patrick Mahomes passed for over 5,000 yards and threw 50 touchdown passes, which was enough to earn him the MVP for that season. He was also the youngest quarterback to win the award since Dan Marino did it in the 1980s with the Miami Dolphins.
Mahomes experienced an early setback this season after injuring his knee, so his stats will likely take a hit for 2019. Even still, the Chiefs are ready to make a big push come playoffs, with many fans expecting their team to go all the way.
With Patrick Mahomes eating better and keeping his body in top shape, it is hard to argue against the Chiefs having another successful year.