Niall Horan Teases New Career Path Following One Direction Hiatus and Solo Albums
Niall Horan posted about a new business endeavor he's working on in a Twitter post. He announced it after One Direction hiatus and two solo albums.
Niall Horan has continued to make a name for himself after One Direction's 2015 hiatus. He has made solo albums, pursued his passion for golf, and even worked alongside other recording artists. While a return "collaboration" with Louis Tomlinson, Liam Payne, and Harry Styles (AKA One Direction) is yet to happen, Horan did tease a new career move on his Twitter account on April 27. Here's what Horan shared about what he's doing next.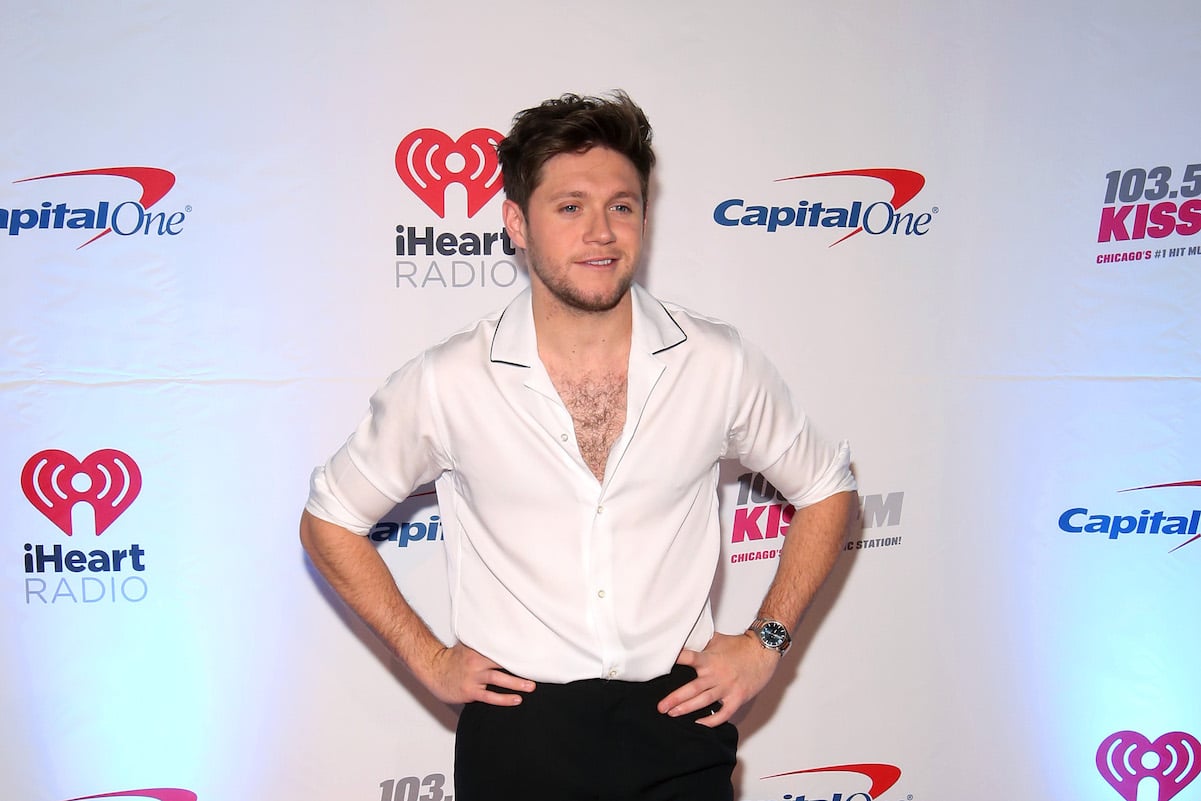 Niall Horan pursued golf management after One Direction
Horan made his golf hobby known even while he was part of the record-breaking pop band One Direction. But a year after the group's hiatus, he announced that he was starting Modest! Golf, a management company for emerging golfers.
His responsibilities as part of the company including "forging close relationships" and "supporting" the athletes, per the website. The star also continuously has promoted the company's clients on his Twitter feed.
This wasn't the only new career step he made after One Direction.
Niall Horan released solo albums 'Flicker' and 'Heartbreak Weather'
After Made in the A.M., One Direction's 2015 album, Horan released Flicker nearly two years later in October 2017. The star toured with Jingle Ball radio winter concerts and made impressive radio movement with singles "This Town" and "Slow Hands."
He released his sophomore album, Heartbreak Weather in March 2020. Fans loved the second album from Horan, which he, unfortunately, has not yet toured due to the coronavirus pandemic.
He has also worked with artists such as Julia Michaels, Maren Morris, and most recently, Ashe. The One Direction member also stopped by Taylor Swift's Reputation Stadium Tour in 2018 to duet with the "Love Story (Taylor's Version)" singer.
Horan's next career path he teased seems unrelated to fellow performers (including One Direction) but relevant to something he has already done before.
Niall Horan teased a new career path on Twitter involving clothing
Horan shared a video on his Twitter account, teasing that there would be more information on April 28. He tagged athletic wear brand Gym Plus Coffee. The account's Twitter bio reads: "Athleisure designed in Ireland and a community committed to #MakeLifeRicher."
The company was founded in 2017 "to bring high quality athletic clothing to a nation that was quickly making the corner cafe and Ireland's stunning natural landscape the new social hubs."
There's a section on the Gym Plus Coffee website that showcases a picture of Horan. It has a countdown to the April 28 date.
The most likely outcome is that Horan collaborated with the brand to create athleisure for his fans. Since Horan himself is often out and about golfing, this is a natural next step for his career, to make clothing he can play the sport in.
Fans remain eagerly awaiting a One Direction reunion. But for now, they'll likely support Horan's next business endeavor.
Horan's announcement in full with the brand Gym Plus Coffee will come on April 28.