Nick Cannon Explained Motivation Behind Having More Kids in Past Interview
Nick Cannon is one of the most famous men in showbiz, known for his many acting roles, hosting gigs, and stand-up specials. But over the past couple of years, his name has been more associated with his growing brood. It was confirmed in June that Cannon is expecting another child, making him a father of seven. The news resulted in many jokes and snide comments across social media, but there's an intention behind his actions.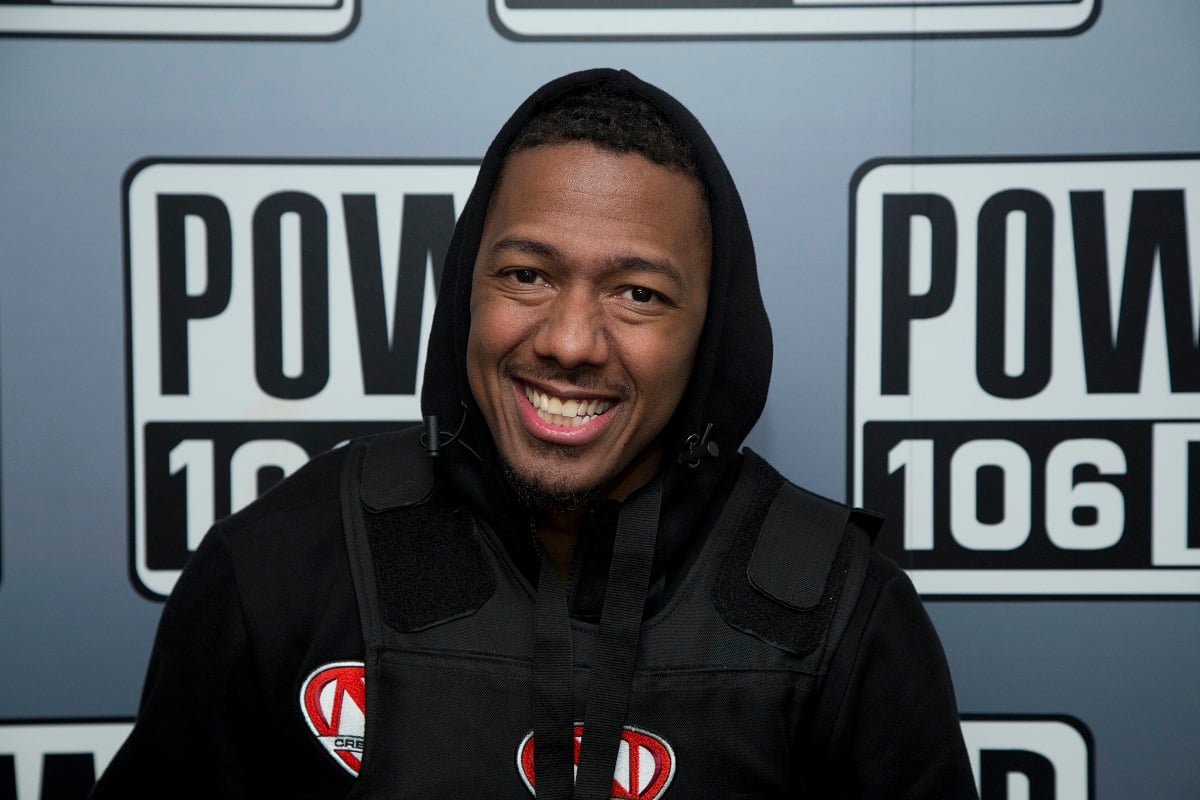 Inside Nick Cannon's family life
Cannon welcomed his first two children in 2011 when his then-wife Mariah Carey gave birth to their twins Monroe and Moroccan. The pair would eventually divorce in 2016 but have remained great friends and co-parents.
In 2017, Cannon welcomed a son, Golden, with model Brittany Bell. They also had a daughter, Powerful, in December 2020 (via CNN).
Four months later, entrepreneur Abby De La Rosa announced that she was expecting twins with Cannon. She gave birth to their sons, Zion and Zillion, in June — the same month former Wild 'N Out girl Alyssa Scott appeared to confirm her pregnancy by Cannon.
RELATED: Nick Cannon's Exes Speak After His Girlfriend's Pregnancy Announcement: How Their Relationships Overlapped
Nick Cannon has a 'tribal mentality'
In 2018, Cannon sat down with Vlad TV to discuss his career, family life, and more. During the interview, he was asked about his children and his relationships with their mothers. While discussing their bond, he mentioned that he doesn't mind providing for them and helping them live a life as comfortable as his own.
"Even if I have more kids, it's gonna be the same way," he said. "I come from a tribal mentality. You should have as many kids as you can take care of and really provide for and be the best provider you can possibly be."
"We're here to be fruitful and multiply," he said in another interview with ABC News. "That's what our beings are made for, so we can raise our offspring up so they can have offspring, and [produce] generations after generations."
He also mentioned he was looking forward to having more children. "I talk about that all the time," he admitted. "I love children. Everybody knows that. Whether it's having more of my own, or adopting, whatever, I love that process. Kids kind of bring that vibrant side [out] of me so whenever I can be a part of that process I'm with it."
RELATED: Model Jessica White Says Her Breakup With Nick Cannon Came After Discovering He Was Having a Baby by Another Woman
But settling down seems out of the question
When it comes to why Cannon hasn't settled down with just one person, he says relationships simply aren't for him. "I don't think I'll be able to be with one woman again," he said on T.I.'s ExpediTIously podcast. "That's gonna be tough for me … I can't do that."
But he also doesn't identify with being polyamorous. "I respect a polyamorous situation, but me personally, that's too much of a construct with too many rules in it," he continued. "Like, I don't want to answer to nobody. I don't want five or six [women]. I want to be by my goddamn self."
"I don't want to be responsible for nobody else's happiness," Cannon added. "Like, I'm trying to figure out my own s—. I'm still trying to get my s— together. And I'm ain't gon' get too deep into this s—, but … I have a condition [where] stress puts me in the hospital on some lupus type s—. And to me, all relationships equal stress. I ain't never been in a relationship that wasn't stressful, whether I'm putting the stress on myself or whether she's putting the stress on me. So ever since I've been out of relationships, I haven't been back in the hospital."
"So I'm just working on me. I'm trying to be the best me possible. I love women, I love various women, and they understand how I move," he concluded.