Nick Cannon Reveals How the Mothers of His Children React to His Lifestyle
Nick Cannon has gotten a lot of flack over the years about him living a lifestyle opposite of monogamy. The former Nickelodeon star is preparing to become a father for the eighth time. He has eight children by five different women, four of the children were born within the same year. Cannon recently opened up about what the women in his life feel about his lifestyle.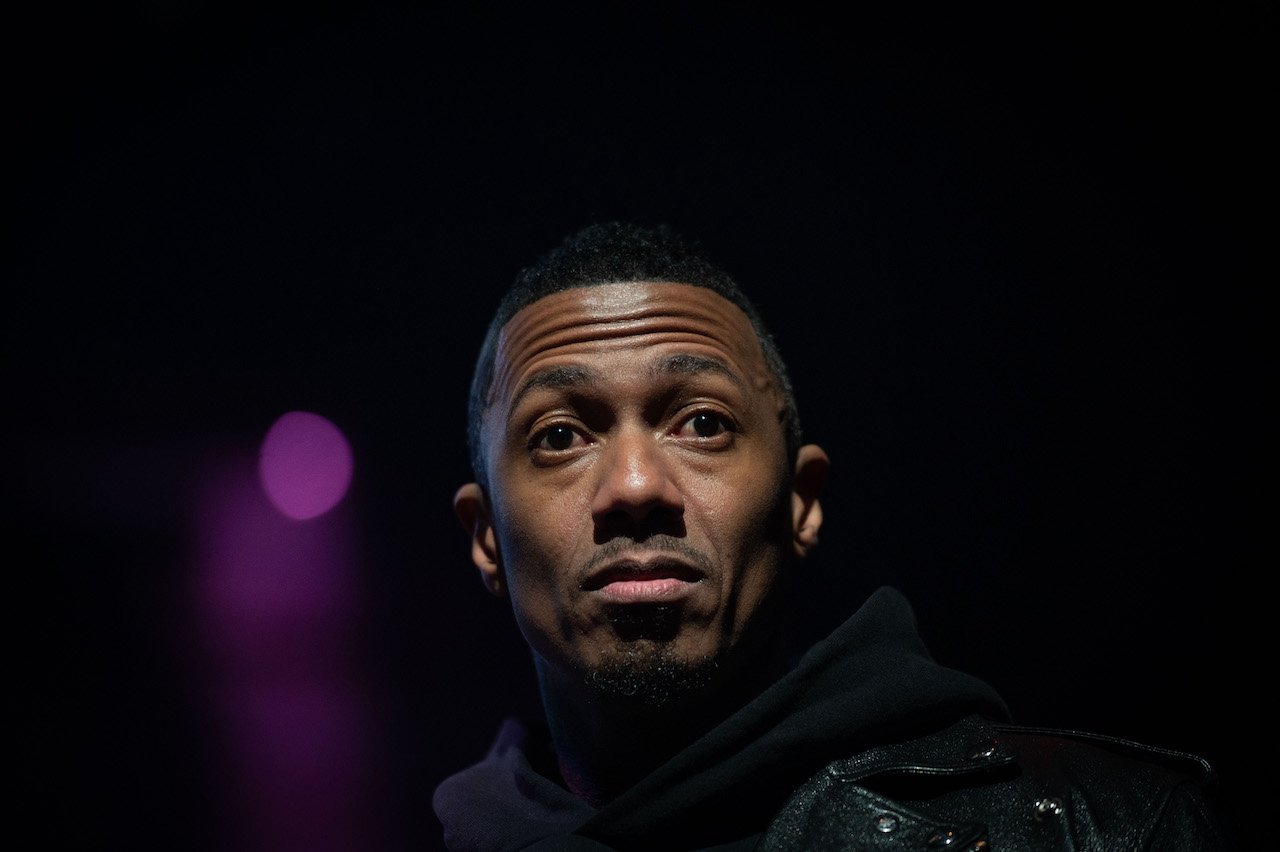 Nick Cannon says he gets along with his ex-wife, Mariah Carey, the best
Carey and the Wild N' Out host had a whirlwind romance. Within six weeks of dating, the pair were married and Cannon tattooed Carey's name in large letters across his upper back. They had no problem displaying their love to the world. The "All I Want For Christmas Is You" singer explained in her memoir The Meaning of Mariah that one of the reasons the two married so quickly was due to both of their desires to start a family.
RELATED: Mariah Carey Reveals What Caused a Breakdown in Her Marriage To Nick Cannon
They had twins, Moroccan and Monroe. But by year six of their marriage, they'd separated. Cannon filed for divroce, one that dragged out over three years. Carey admitted in her book that their hurt and egos caused a drawn out process. Luckily, they reached an amicable co-parenting space.
In a recent interview with Dr. Laura Berman, Cannon said that his relationship with Carey is the closest one of the mothers of his children. "Mariah and I co-parent very well," he said, as reported by The Jasmine Brand. "She and I are just really great friends and she's kind of taught me so much."
The talk show host says the other mothers of his children don't always understand his lifestyle
Despite Cannon saying that he's honest about his stances on relationships when he enters into different situations with these women, he admits that some of his children's mothers find it difficult to fully grapple with his lifestyle. "Life's complicated, you know," he said. "Some of the women that I'm involved with deal with it better than others. I think they're all confident and secure in themselves to even have to deal with a person like me."
For Cannon, things may be further complicated by the fact that he's continued having intimate relationships with some of the women. "I have struggled with the the co-parenting…you find yourself in these really nice warm family environments [and] you want to really be in that family mode," he says, adding that he quickly discovers that it's not easy to fall into a pattern of being with a woman he has children with but without full commitment.
He continued: "I'm a lover, I'm a hopeless romantic," he said. "You put me in the right environment with someone I have a child with and I watch you be an amazing mother, of course I'm attracted."
He recently spoke about why he doesn't believe in monogamy
In the same interview, Cannon elaborated on his opposition to monogamy. He says it boils down to his belief that marriage is a construct of ownership, despite him being previously married and monogamous in other relationships before he adopted this ideology.
"Married is not single," he said. "When you allow the government and paperwork to come in and say, 'This is a bond, this is a covenant'…you're not single. You can still make covenants without getting the government involved, where two people say, 'We choose to be monogamous because we value this so much, we don't want anyone to be a part of this energy we have,' and I don't feel like that's healthy. I don't think monogamy is healthy. I feel like that gets into the space of selfishness and ownership."
RELATED: Nick Cannon Wants Mariah Carey Back Despite the Impending Arrival of His Eighth Child