How Much Does Nick Cannon Make for 'The Masked Singer'? He Returns as Host in Season 5
The Masked Singer Season 5 began airing in March 2021. While judges Ken Jeong, Jenny McCarthy, Nicole Scherzinger, and Robin Thicke returned, Niecy Nash filled in as host for Nick Cannon. Now, he's returned. How much does Cannon make for The Masked Singer?
Nick Cannon got his start as an actor and comedian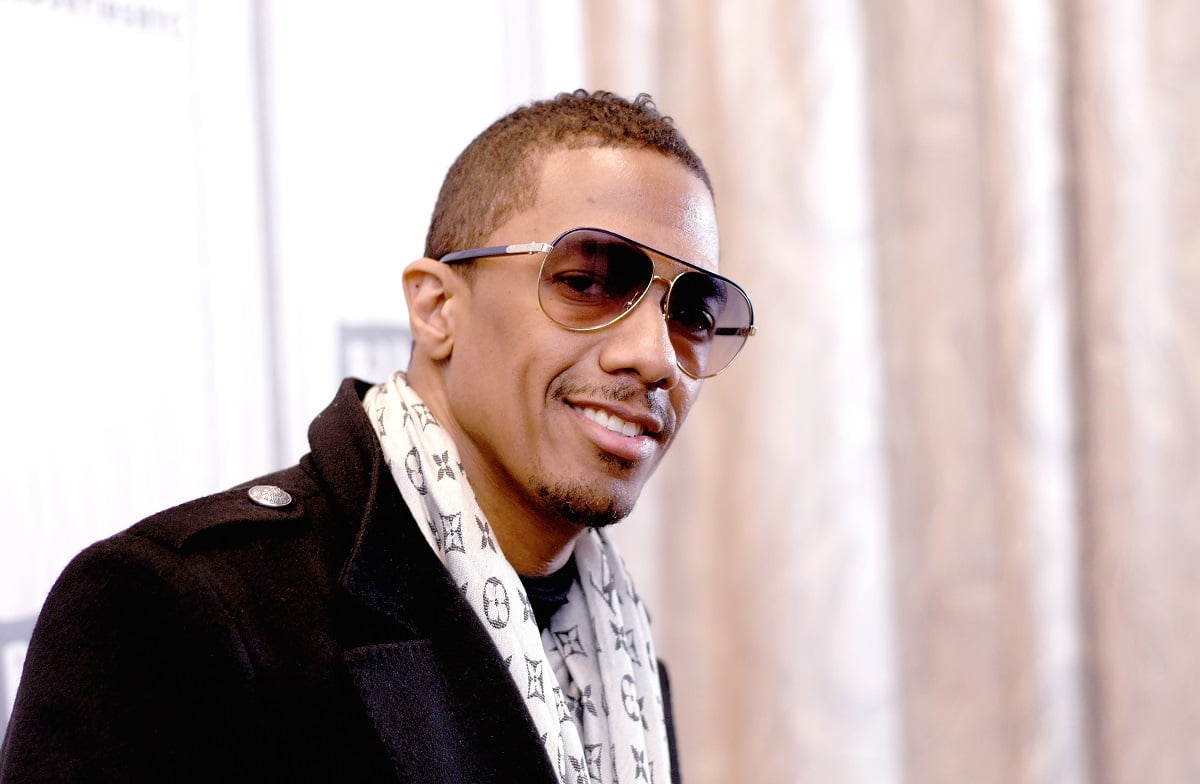 Cannon first began appearing in the Nickelodeon kid's sketch comedy series All That in 1998. He spun this off into his own series, The Nick Cannon Show, which aired for two seasons on the network. He also acted in films such as Drumline and Love Don't Cost a Thing.
Over the years, Cannon has continued to act. He's also added titles like writer, director, and producer to his name. But aside from recurring roles in series like Up All Night and Brooklyn Nine-Nine, most of his fans primarily know him as a TV host from a variety of different shows.
He became a host with 'Wild 'N Out' 
In 2005, Cannon launched his own reality competition program, Nick Cannon Presents: Wild 'n Out. The sketch comedy and improv game show series was a massive hit for MTV. It originally aired from 2005-2007, but after four seasons, it went off the air. At least, temporarily.
In 2013, Cannon resumed his duties as host with Wild 'n Out's fifth season, now airing on MTV2. It later switched back to MTV before changing to VH1. After Cannon made antisemitic comments in 2020, he was fired by parent company ViacomCBS. However, they later reinstated him after an apology.
Cannon now hosts 'The Masked Singer' on Fox
Cannon's latest hosting duties include another reality competition series: The Masked Singer. He began hosting the show from its first season in 2019. The Masked Singer airs on Fox and sees celebrities compete in costume to be crowned the winner. The only catch? No one knows who's under the mask.
Following the July 2020 comments that led to his firing from Wild 'n Out, Cannon issued an apology. The Masked Singer, which was between seasons at the time, decided to keep him on as host. However, he took a few episodes off in early 2021 after testing positive for COVID-19.
What is Nick Cannon's 'The Masked Singer' salary?
As with Wild 'n Out, Cannon is not only the host of The Masked Singer, but he's also an executive producer. What does that mean? Creative control, naturally. But also, more money. According to Celebrity Net Worth, his salary is $5 million, though it's unclear if that's a per episode or per season figure.
Cannon also has other irons in the fire. He's obtained his $30 million net worth from other hosting gigs like America's Got Talent (which he left in 2016). And though it was pushed back to the controversy, Cannon will produce and host his own syndicated daytime talk show, coming in 2021.