Nick Jonas Breaks Down the Wildest Jonas Brothers Conspiracy Theory
Nick Jonas shares his theory about why the Jonas Brothers are such a good luck charm.
Everybody loves a good celebrity conspiracy theory and Nick Jonas has a doozy of one about the Jonas Brothers working their magic as the ultimate good luck charm. Jonas has the receipts to prove his theory, so listen up.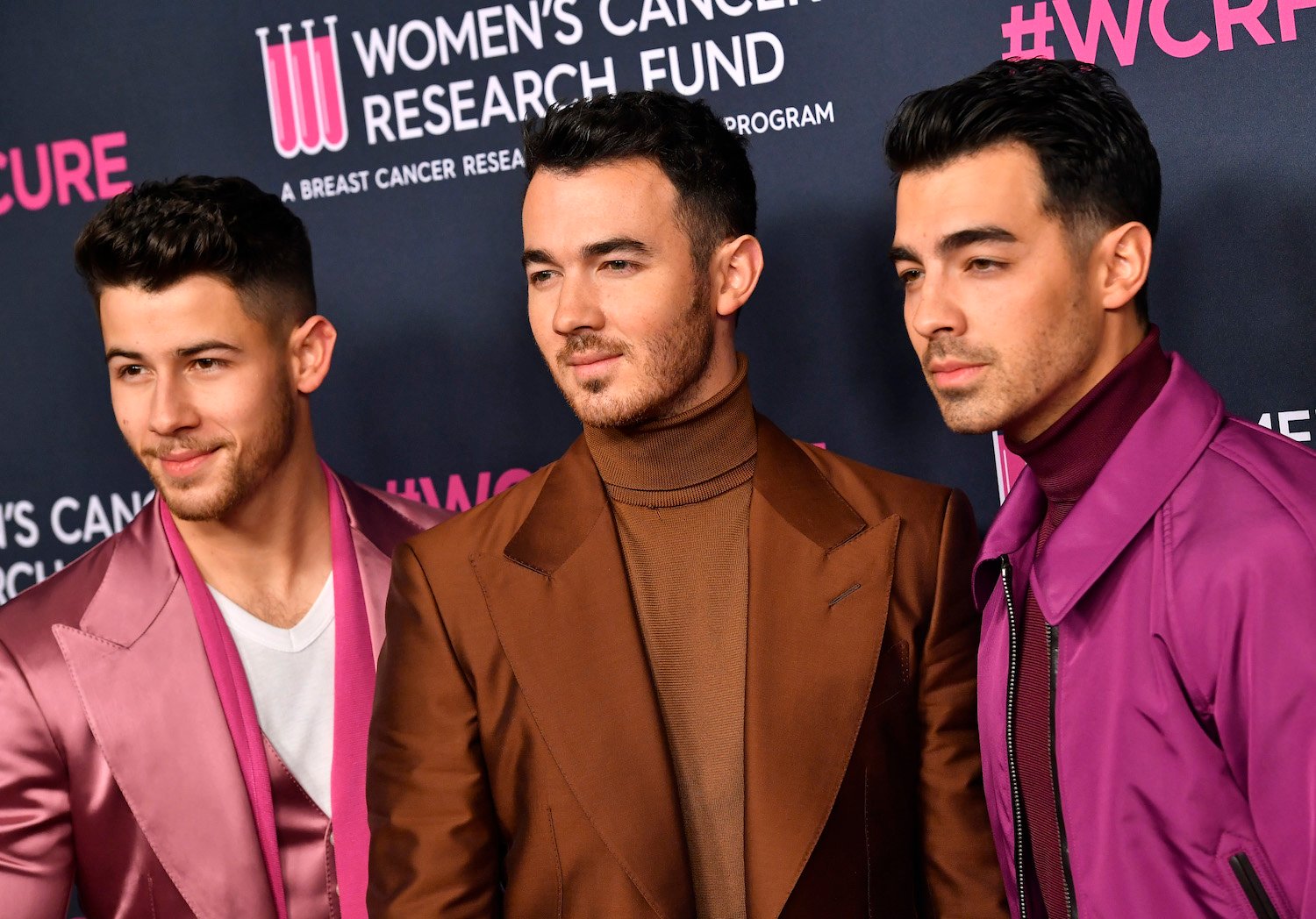 Nick Jonas has a theory about the Jonas Brothers and it checks out
Jonas took to Instagram to share his thoughts on something he's calling the "Jonas Blessing," a conspiracy theory that connects professional sports wins with seeing a Jonas Brothers concert.
"So, the Dodgers won the World Series last night and yet, no one is talking about the very, very obvious theme here," Jonas explained. "To fully understand this conspiracy, we have to back things up to Sept. 22, 2019. That is the date of the Jonas Brothers show in Kansas City, Missouri."
"You know who was at that show?," he asked. "Patrick Mahomes … cut to a few months later, Patrick Mahomes and the Kansas City Chiefs won Super Bowl 54."
While that might have been a coincidence, Jonas had some other examples to support his argument.
Are the Jonas Brothers a good luck charm?
Jonas continued to explain some other pieces of evidence that tie sports wins with catching a JoBros show.
"Next up, Dec. 10, Arizona. Who was there, you might ask? Oh, Cody Bellinger," he said. "Cut to Oct. 27, the Dodgers win the World Series."
Well, sure, two examples is pretty impressive, but Jonas had a third case that cemented the theory. "Last but not least, certainly not least, Lewis Hamilton. He attended the Jonas Brothers concert in Paris on Feb. 22."
Jonas continued, "Just last week, he won his 92nd Grand Prix — the most of all time."
He offered up the Jonas Brothers good luck vibe to anyone else looking to win big. "So, for all you athletes out here who want to win championships, Grand Prixs, and everything in-between, listen up: The key to success is to come to a Jonas Brothers show," he said.
Jonas even gave it a catchy name, saying, "It's basically the reverse of a Drake curse. Let's call it the Jonas Blessing."
The singer added, "And just remember, it's not about how hard you practice, how naturally gifted you are, it's about the 'Year 3000,' 'When You Look Me in the Eyes,' 'S.O.S.,' and of course, 'Sucker.'"
Then Jonas laid on the compliments and maybe drummed up some more ticket sales for the next tour. "Congrats to all you Jonas-loving athletes out there, who are smart enough to come to a show. You deserve those championships!"
Priyanka Chopra once admitted she's a Jonas Brothers groupie
Jonas' wife, Priyanka Chopra, would probably be on board with her husband's idea of the Jonas Blessing, given that she's become a superfan of the band.
During an Oct. 10 The Tonight Show Starring Jimmy Fallon interview, Chopra shared how she wasn't a Jonas Brothers fan until she married Nick. Everything changed in a big way for her.
"I didn't really know very much, and I'm going to get killed for saying this, but before I got married and before I started dating Nick, I didn't know too much about the euphoria that is the Jonas Brothers," she admitted.
Going to the shows was eye opening, she explained. "When I started going to their concerts, just seeing like 30,000 people singing every lyric … like I'm a full groupie now," Chopra confessed.