Nick Jonas Just Revealed the 1 Food Joe Jonas Introduced Him to That's Now a Jonas Brothers 'Backstage Staple'
Ever wondered what musicians have backstage? Or what Nick Jonas eats? Wonder no more because Nick Jonas, the youngest member of the Jonas Brothers, just shared what food he has to have on tour.
Chocolate is a 'backstage staple' for the Jonas Brothers, according to Nick Jonas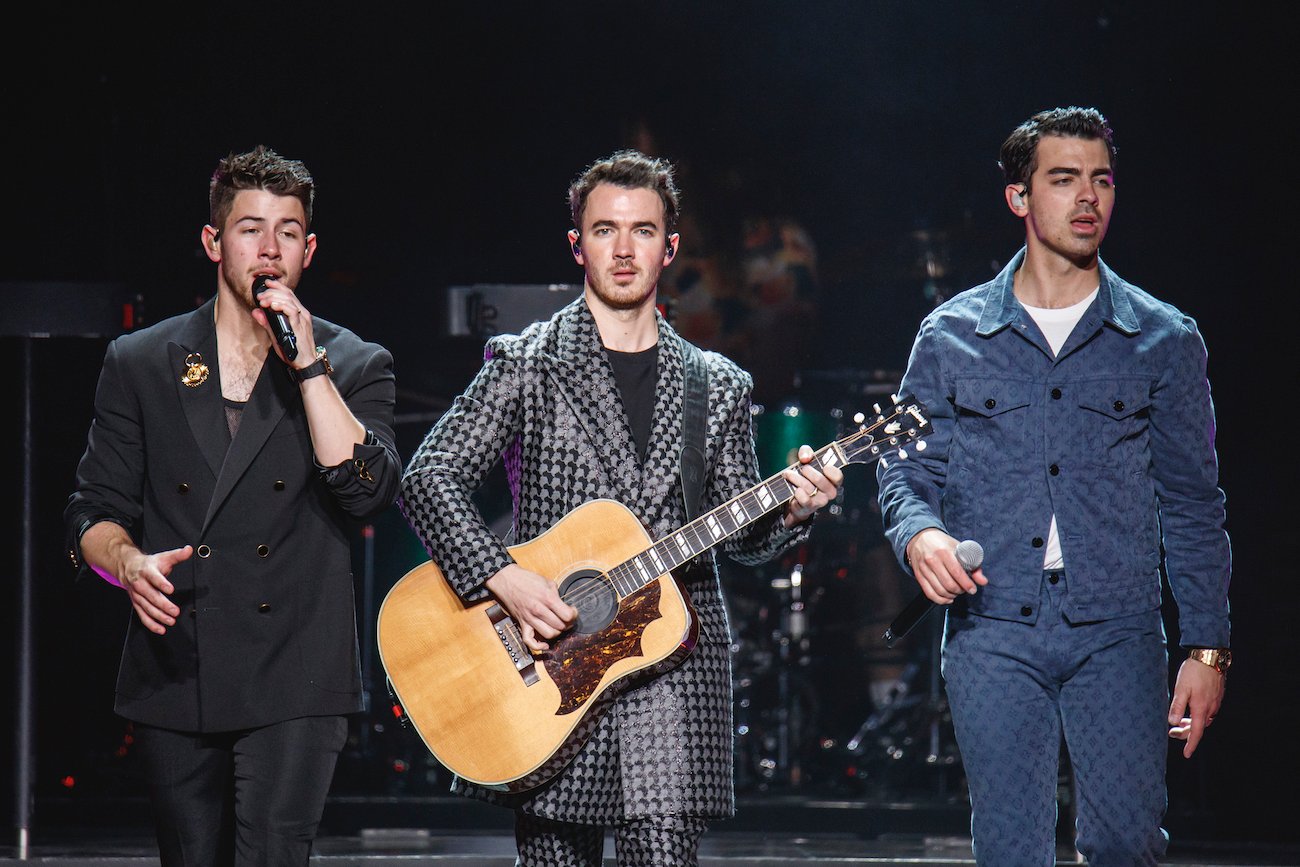 What Jonas eats includes chocolate. Nick told New York Magazine's The Strategist as much in an October 2021 interview where he shared eight things he can't live without. The chocolate brand the musician-Broadway star-actor and his brothers love is Hu Kitchen. And, according to Nick, Joe turned him on to it. 
"​​This is a backstage staple for us. Joe always had it in his room, and I was like, 'That looks good,' so I started eating it too. And now it is a must-have for me on the road," he said.
The Midway star continued, saying nutritious food that tastes good is what they're always looking to have stocked backstage.
"We always look for delicious healthy snacks, and a little bit of dark chocolate is exactly that," he said.
As for portions, Nick's not strict. But he does admit he has to be cautious, at least to some degree, because he has Type-1 Diabetes.
"I don't think about how much I eat of it. I eat whatever feels right. As a type-1 diabetic, I have certain limitations and can't indulge too much, but I love it," he said.
As for his favorite flavor, Nick likes to keep it simple.
"I prefer just the straight-up chocolate. I don't like to get crazy with the flavors," he said. "The sea-salt one here and there is nice, but I won't go for much more than that."
Nick Jonas, Kevin Jonas, and Joe Jonas often have popcorn backstage too
Another snack the Jonas Brothers eat backstage is popcorn. But not just any popcorn. They had to have popcorn made by Rob Garbowsky, the father of the band's former bass player and current Jonas Brothers management team member Greg Garbowsky. Nick has memories of munching on the stuff when he and his brothers were still starting out.
"In the early days of the Jonas Brothers, like 2002 or 2003, Rob would bring his homemade popcorn to shows," he said before adding that he, Joe, and Kevin all "fell in love with it." As the years went on, the three began putting in requests with Rob that he bring popcorn to venues in New York and New Jersey. Then, according to Nick, it "became a staple."
The Jonas Brothers are currently on tour 
Kevin, Joe, and Nick are on the road. The 33, 32, and 29-year-old are on their Remember This Tour. Beginning in August 2021, the Jonas Brothers set out for a 44-date tour with Kelsea Ballerini as their opening act. They're performing new songs such as 2021's "Leave Before You Love Me," a collaboration with Marshmello, as well as "Remember This." And, of course, there are classic Jo Bros songs on the setlist too.
This marks the Jonas Brothers' first major return to the stage after their Happiness Begins Tour in late 2019 and early 2020. Joe, Nick, and Kevin were, at the time, promoting their fifth studio album of the same name after reuniting as a band.