Nick Jonas Reveals Why the Jonas Brothers Had to Break Up
Breaking up is hard to do…. but for the Jonas Brothers, who split in 2013, it was a necessity that they break up the band. When Kevin, Nick, and Joe Jonas announced they were splitting at the time, many wondered why the brothers no longer wanted to make music together. In a new interview, Nick explains the reason behind the split and why it was necessary for the sake of their family.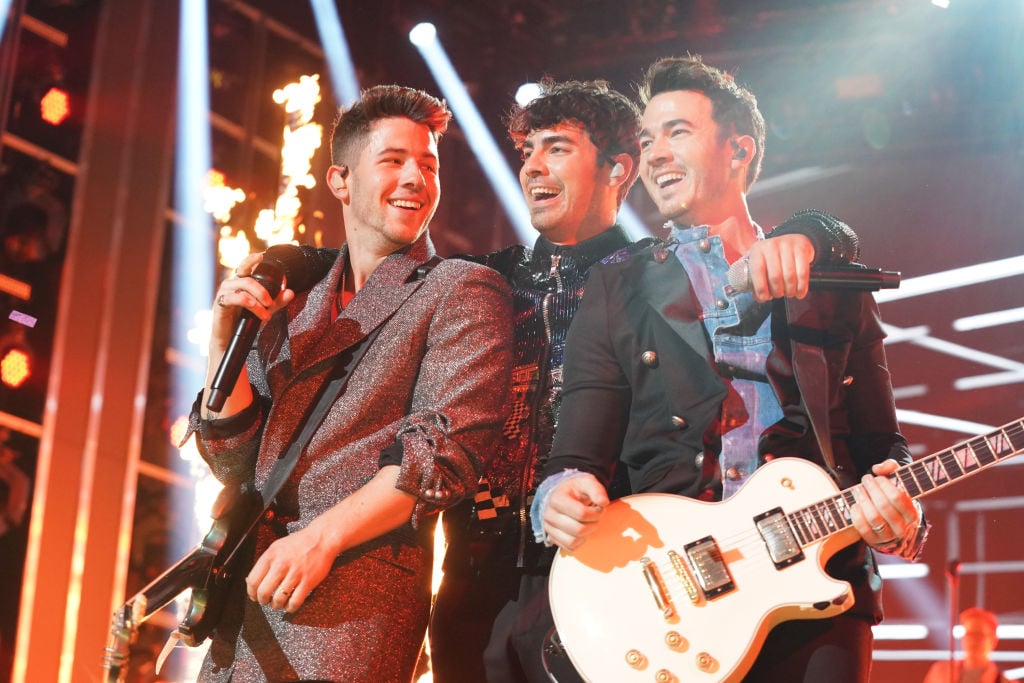 The strain that led to their breakup
As a band of brothers, most fans expected the Jonas Brothers to stick around forever, but they admitted in a new interview with Wonderland magazine that they were "emotionally strained" and that was causing tension as a family.
Nick Jonas explained: "There was definitely a strain emotionally that was being put on all of us. We had such a specific way of doing things for so long and I think as we got older and tried to progress artistically, we got stuck in those old ways so our music suffered and our general vibe with each other and ability to communicate in a healthy way no longer existed."
The tension forced the breakup
Nick further noted why he felt it was important that they split for the sake of their relationship, explaining, "I think it was always a priority for us to protect the family first and make sure that nothing ever complicated that relationship too much."
He continued, "We got to the point to have that conversation, which I initiated, where I said 'I feel like I've got music in my heart and in my head that I want to make and I feel like with all the stress that we've been going through together this isn't the right thing for us to do anymore.'"
It wasn't an easy conversation
Naturally, Nick pitching a breakup wasn't exactly the easiest conversation to have and Joe admitted, "It definitely was a really difficult thing to hear."
Joe and Kevin might not have initially been open to the idea, but they eventually realized it was the best decision. Joe explained: "We were all so invested in doing this for as long as we could see, but there was real benefit in him making that decision. We didn't see it at that point, but time would tell that it was really important for us to call it quits."
Kevin further remarked that it was about more than being just a band, noting: "We didn't have a relationship as brothers. There was so much more riding on us because we were working together and making music as this band."
He continued: "I think every one of us just really went off on our own journey and it was needed. I think at the time, it was odd for sure, but with that long time we took apart it led us to find ourselves and find what we cared about and get perspective on a lot of things."
Nick takes credit for the split and the reunion!
Nick further revealed that he got the ball rolling on the breakup and the reunion, sharing, "I hate that I have to take credit for being the one who initiated the conversation about breaking the band up, but the redemption story is that I also got the band back together in a way!"
Getting back together was a conversation that was much more enjoyable than talking about a split. He noted: "Initially I think it was met with a little apprehension, but then over time, once we decided all together to start working on this documentary, I think we were able to get into it and talk through some of the things that we wouldn't really talk through before."