Nick Jonas Teases New Jonas Brothers Music and 'Remember This' Tour Details
Is there new Jonas Brothers music coming soon? During an interview with ET, Nick Jonas shared what fans can expect from the Jonas Brothers, hinting that everyone should keep an ear out for their new songs — and announced their upcoming tour. With Jonas set to host the Billboard Music Awards, he also confirmed that the Jonas Brothers will perform on the awards show.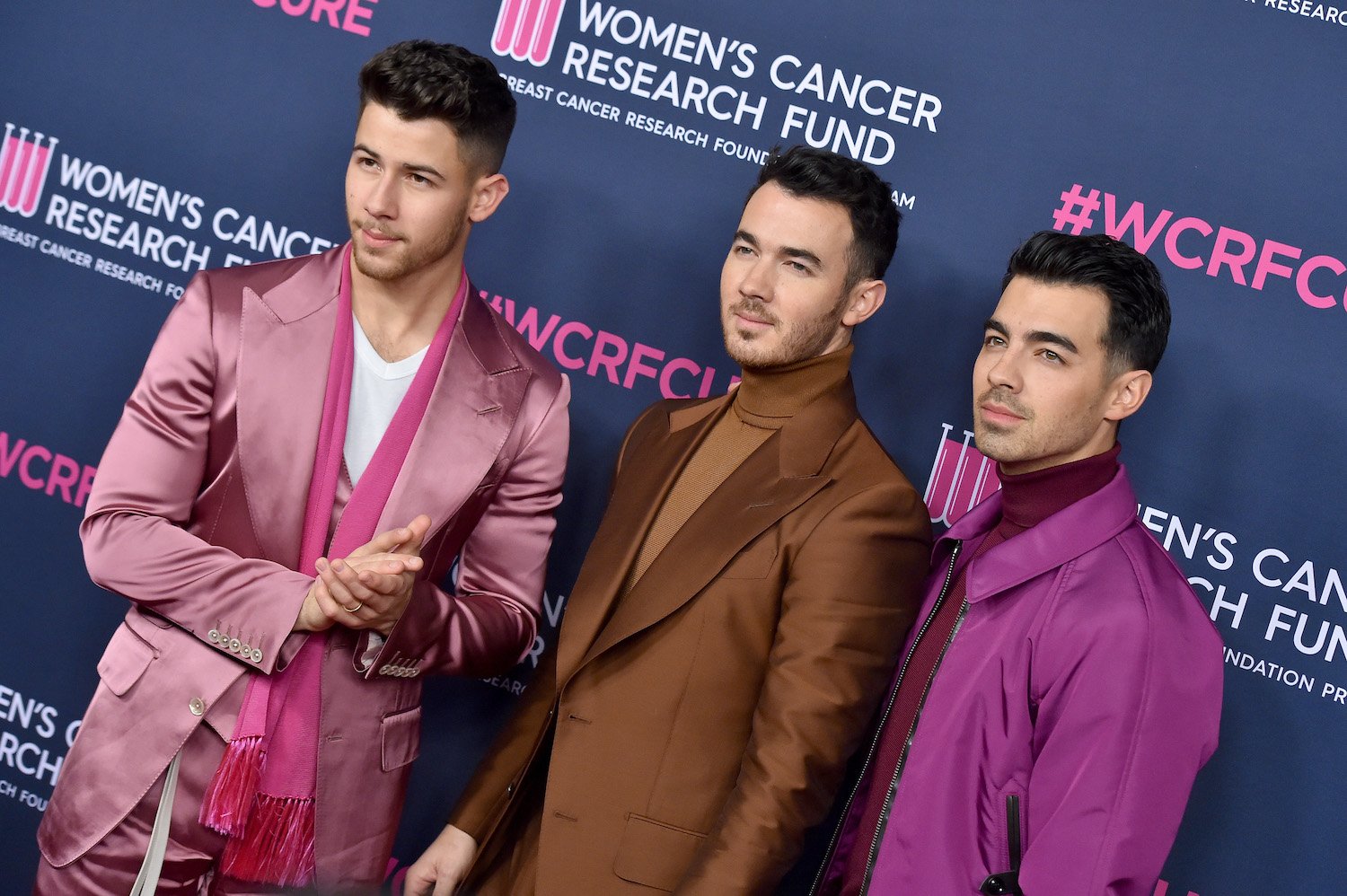 The Jonas Brothers will perform at the 2021 Billboard Music Awards
While speaking with ET about his upcoming Billboard Music Awards hosting gig, Jonas shed a little light on the big night.
Jonas said there will be a lot of great performances at the awards show, with the Jonas Brothers set to hit the stage too. "The lineup is stacked," Jonas said about the upcoming awards show. "I think that it's just such a great celebration of an amazing year in music, so many incredible artists and great performances teed up."
"I don't wanna give anything away, but I've got a few surprises up my sleeve, might be jumping up there myself … with two other guys who happen to be my brothers," he added.
The Jonas Brothers announce the 'Remember This' tour
The Jonas Brothers are going on tour and couldn't be more excited about it. "We just announced … that we're going back on tour in August with our good friend Kelsea Ballerini as our special guest," Jonas explained. "So it's gonna be a lot of fun."
The Jonas Brothers shared the exciting news on their Instagram account. "We couldn't be more excited to officially announce… WE ARE GOING ON TOUR THIS SUMMER and we're bringing our friend @KelseaBallerini!," they shared in the caption. "Had to make sure we could see you guys as soon as we could!"
"Here's to creating a whole bunch of new memories that we'll never forget," they added. "Can't wait to see you guys again on the #RememberThisTour!! Tickets on sale Thursday, May 27th!"
Nick Jonas teases new Jonas Brothers music
Can fans expect new Jonas Brothers music on the tour? Jonas teased that the brothers have been hard at work writing new songs.
"This could mean that there will be new Jonas Brothers music," Jonas said of the tour. "We've been working together in this year and a half where we've been apart, and always kinda keeping on the grind a little bit, trying to find new songs and new inspiration."
"I think with the tour in mind, it would make sense, but again I don't wanna give too much away, just keep your eyes and ears open," he added.
The Jonas Brothers "Remember This" tour kicks off August 20 in Las Vegas, NV and wraps up October 27 in Los Angeles at the Hollywood Bowl.
Their upcoming single "Remember This" will premiere on June 18 and be part of the NBC promotional campaign for the summer Olympics in Tokyo.