Nick Lachey Reveals Why He Will Never Read Jessica Simpson's Tell-All Memoir
Nick Lachey and Jessica Simpson were a hot item in the early 2000s. The two of them were pop stars who got married in 2002, and they starred on the reality TV show Newlyweds: Nick and Jessica. 
In 2020, Simpson released a memoir called Open Book. She shared many details about her life as a celebrity, including information about her marriage to Lachey. However, despite the fact that he was mentioned many times in Simpson's book, Lachey has no desire to read it.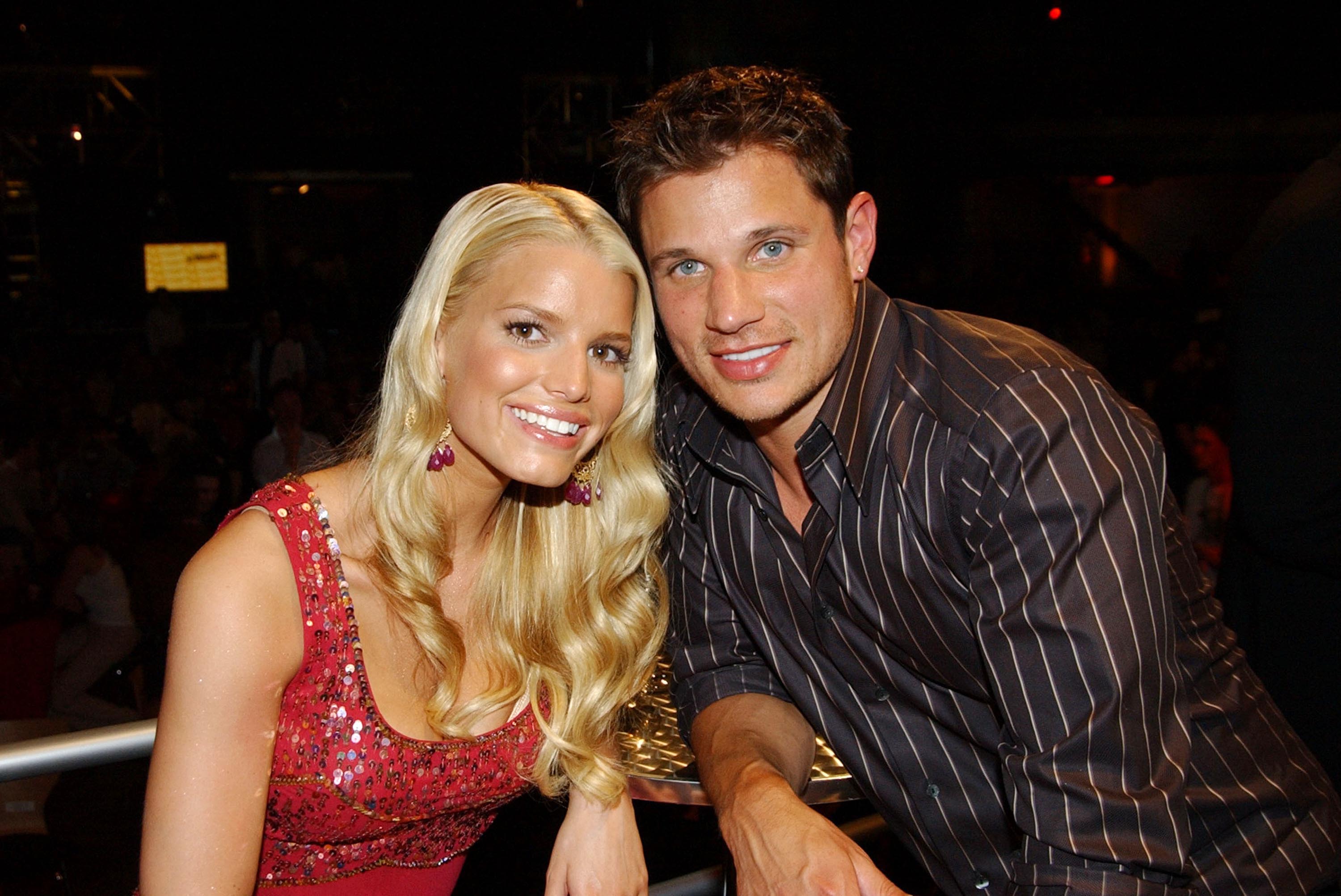 Jessica Simpson shared shocking details about her relationship with Nick Lachey
Simpson and Lachey were married from 2002 to 2006. At the time, Simpson was in her early 20s, and her career was beginning to pick up.
According to Simpson, their relationship changed when she began getting more successful in her career. Lachey alleged wanted her to be a traditional wife, but Simpson wanted to pursue more work opportunities.
"Nick wanted somebody who could make him feel like I did when I was nineteen years old, fawning all over him," she wrote. "I don't think he understood how to have the kind of relationship where I didn't need him to tell me what to do. It was not a happy time for us."
Simpson tried to salvage their relationship by suggesting couples counseling. However, she wrote that Lachey was not on board, and he did not show up to their counseling session.
With their relationship on the rocks, Simpson also admitted she had an "emotional affair" with actor Johnny Knoxville when they filmed the 2005 movie The Dukes of Hazzard together. At the time, Knoxville was married to his ex-wife Melanie Cates.
Simpson filed for divorce from Lachey in December 2005. Although she did try to reconnect with Knoxville after the actor became single in 2007, Simpson and Knoxville's romance did not progress further.
Nick Lachey reveals why he will never read Jessica Simpson's memoir
Lachey made a lot of appearances in Open Book, but the form 98 Degrees singer has maintained he will never read the memoir.
Back in 2020, he told Us Weekly, "Well, no, I have not read a single word." He also claimed Simpson "did not reach out before it was published."
Lachey recently provided more reasons behind his decision to stay away from Simpson's book.
"You'd be shocked to hear that I have not nor will I ever read it," he told Andy Cohen on SiriusXM.
When asked if anyone had told Lachey of some details from the book, Lachey responded, "Here's the thing, obviously I knew the book was coming out. I lived the book. I know what the truth is, so I don't need to read it or read someone's version of it in story. I know it. I lived it. So no, I never read it."
According to Lachey, he has moved on from his marriage to Simpson and simply does not focus on that part of his life anymore.
"I'm thrilled to be where I am in life, and that was 20 years ago, so it's honestly the last thing on my mind these days, unless someone brings it up," Lachey continued. "She's doing her thing, and I'm doing mine. And that's the way it should be."
Both Jessica Simpson and Nick Lachey are now married with kids
Simpson and Lachey have both moved on from their divorce. 
In 2014, Simpson married former football player Eric Johnson, whom she started dating in 2010. They have three kids together: Maxwell (born 2012), Ace (born 2013), and Birdie (born 2019).
Meanwhile, Lachey started a relationship with TV host Vanessa Minnillo in 2006, just after his divorce. The couple married in 2011. They have three children: Camden (born 2012), Brooklyn (born 2015), and Phoenix (born 2016).