Nick Viall Claims 'The Bachelor' Producers Said Madison Prewett Is 'a Little Manipulative'
Many fans became suspicious of Madison Prewett because she was accused of running her own Instagram fan account during the season of The Bachelor. One person who is still suspicious of her is Nick Viall and he called her a liar.
Madison Prewett was accused of running a fan account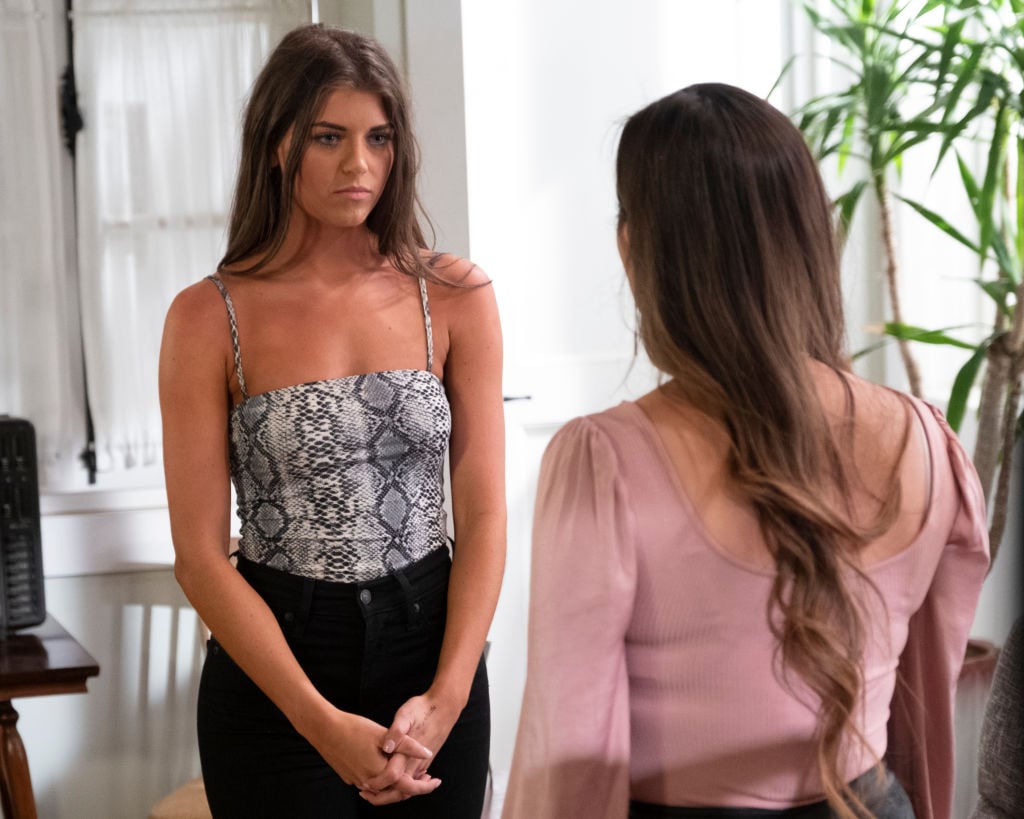 Fans became suspicious of the contestant during the season. That's because an account called @BachSleuthers showed Prewett commenting on her own picture of her date with Weber. The comment read, "Beautiful date Madi. You are so genuine and real."
This started the theory that she was running a fan account for herself and forgot to switch out of her real account to leave the comment. Prewett claimed her sister was accidentally logged into her account and wrote the comment.
Her friend then claimed to be the reason for the mistake. "Oops! Thought I wrote that comment about being real & genuine from my account but was logged into Madi's from when she got back from filming. Don't hate me," the friend wrote. Prewett wrote back, "Hahahaha you're good, it happens love youuuu."
Prewett recently talked about the drama
Prewett revisited the situation on the podcast Off the Vine with Kaitlyn Bristowe. She explained what led to comment.
"No one will believe me and it doesn't matter if you tell the truth or not because people are going to have their opinions and believe what they want to believe," she said. "But the true story is that I did not write that. My friend really did write that."
She also said that she had multiple Instagram accounts and information from them were being leaked. "So my mom got one of her friends to hack into my Instagram to take that down and delete those pages. She had access to all of my accounts and helped me take things down and run things a little bit. She was accidentally on it and commented that," Prewett said.
Nick Viall said she's a bit of a liar
Viall talked about Prewett on his podcast, Viall Files. He made it known that he doubts what Prewett had to say about her relationship with Peter Weber for a reason.
"We also know Madison to be a little bit of a liar. … People want to forget — I know Madison wants to forget it — but her Instagram," he said according to Us Weekly. "It's a fact she did that. It is silly and trivial. There's a logical explanation for it that she wanted people to like her. It's a totally relatable thing."
He continued to talk about the possible scandal. "I'm more critical of that, and I know Madison thinks I don't like her and I know people think I've been hard on Madison. I think she's just fine; I've even defended Madison," Viall said. "But if you're going to be righteous and you're going to be pious and you're going to, like, talk about your relationship with God and how you want to be example to young men, blah, blah, blah, I hold you to a higher standard, so don't be a liar. Don't be vain."
The former star also claimed to know how producers feel about her. "I've talked to producers and they like Madison, but they also think she can be a little manipulative and a little bit of a liar," he said.
It looks like Prewett is still getting heat over her Instagram comment. She still claims it was her friend who accidentally left the comment.