'The Bachelor': Nick Viall Talks New Girlfriend and Why She's the 'Least Dramatic Woman' He's Dated
Nick Viall can be a polarizing figure in Bachelor Nation. Even so, no matter what fans think of Viall, they've always been interested in his love life. Viall starred on The Bachelor for his own season after multiple appearances on The Bachelorette and Bachelor in Paradise. Although his journey to love on ABC didn't work, Viall announced his new girlfriend on his podcast, The Viall Files.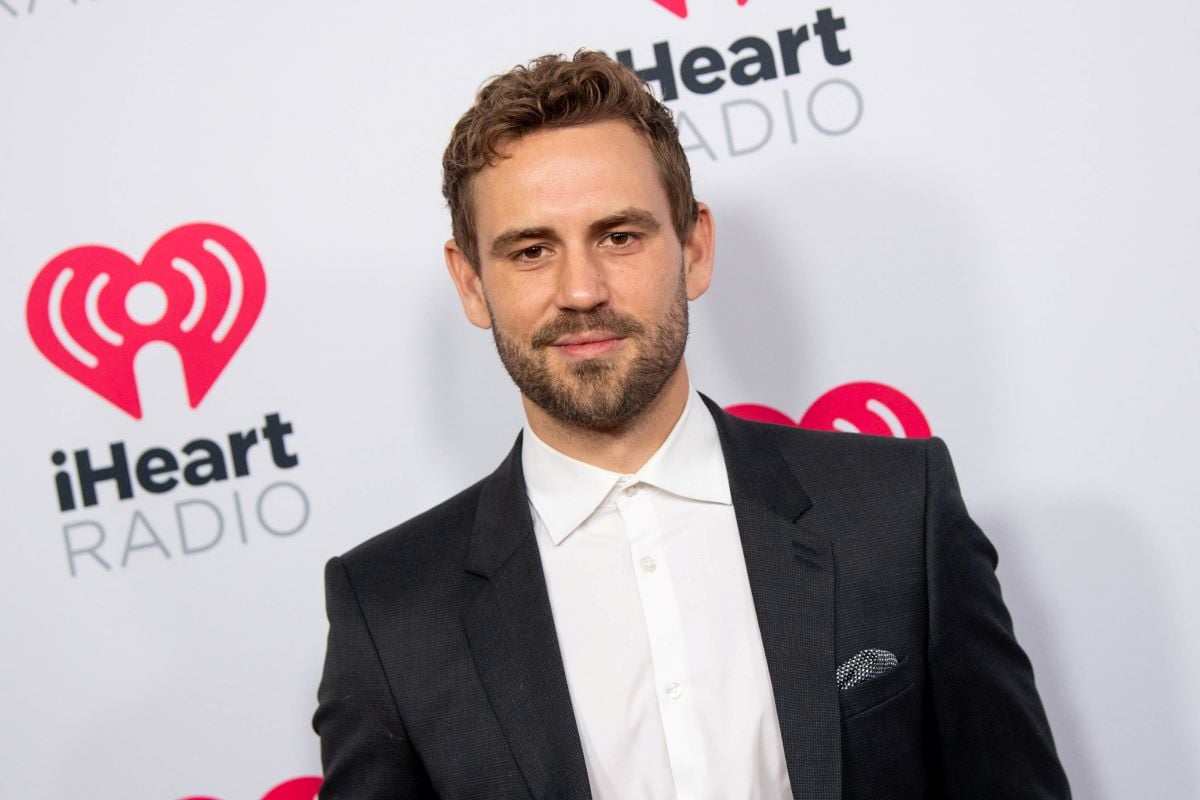 Who Nick Viall has dated in the past from 'The Bachelor' franchise
Viall went on The Bachelorette for the first time on Andi Dorfman's season. He quickly developed a rivalry with frontrunner Josh Murray. However, despite Viall's early connection with Dorfman, she chose Murray in the end.
The Wisconsin native continued his journey on the ABC reality television show by joining Kaitlyn Bristowe's season. Once again, he experienced plenty of drama with another frontrunner, Shawn Booth. Bristowe proved that she was deeply feeling something with Viall when the two slept together on their first one-on-one date. Booth proposed to Bristowe at the end of her season. (They have since broken up and she's now dating Bachelor Nation favorite Jason Tartick.)
After Bristowe's season, Viall went on Bachelor in Paradise where he began a relationship with Jen Saviano. ABC announced Viall as the next bachelor while BIP was still airing. Viall proposed to Vanessa Grimaldi on his season. The pair split up around six months after the show's finale aired.
People spotted Nick Viall's new girlfriend on his social media
Since his split with Grimaldi, Viall has been pretty private about his dating life. Early speculation began in fall 2020 that Viall made things official with a new woman. Fans connected the dots when both Viall and surgical technologist Natalie Joy shared an Instagram video at the same pool.
Viall spoke about Joy on The Viall Files on Feb. 8, then posted a video of his new girlfriend on his Instagram grid a couple days later.
He finally addressed his new girlfriend on his podcast
On the Feb. 8 episode of The Viall Files, the former bachelor lead opened up about his new relationship. Guest co-host Esther Povitsky said she saw paparazzi photos of Viall and Joy, asking him if he's in a relationship.
"Yeah, I'm in a relationship. It's fun, it's great, I'm super happy," Viall said. "I have those moments of gratitude and thankfulness of being happy. So there's those moments of like, 'You're really great and I'm really happy you're part of my life.'"
Viall said that he met his new partner when she slid into his direct messages. The two were casual at first, but when she wanted a relationship and he didn't, she showed him "what he'd be missing." That made Viall want to make things official.
"She is the voice of reason which is a breath of fresh air," Viall expressed. "She might have the highest amount of character I've had in anyone I've dated. That's not a disrespect to anyone I've ever dated."
He also expressed that of the two of them, he is the "drama queen."
"Between the two of us, I am easily the most dramatic," Viall said. "Like I'm the drama queen. That is the first time I've ever experienced that and I think that's really great."
"She does make me want to be better," Viall continued. He listed his girlfriend putting grocery carts back at the store as one of the things she does that makes him want to be a better person.
Joy's career path also impresses Viall.
"I love that she is passionate about what she does," he said. "She's cool that way."
Viall continued: "I can't even try to sound smart to it and that's really quite impressive."
We're so happy for the newly publicly-official couple!