Nick Viall Says This Contestant of Peter Weber's Is 'Too Normal' for 'The Bachelor'
Nick Viall thinks one of these 'Bachelor' contestants is not like the others.
Former bachelor Nick Viall has been weighing in on Peter Weber's season so far, especially with his thoughts concerning contestants.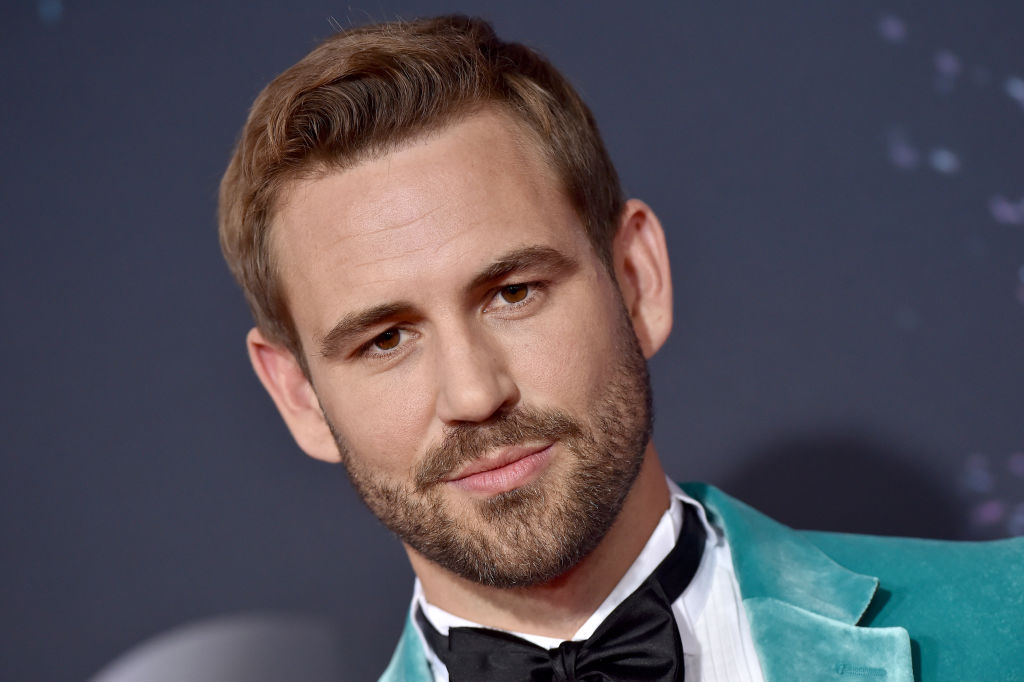 "Hannah Ann seems like a lot. Like I have two first names a lot," he tweeted the first night.
After Champagne-Gate, he tweeted: "In summary… don't take things of Kelsey's she doesn't really like or she'll lose her sh*t."
And last night, after Weber's conversation with contestant Kelley Flanagan, Viall tweeted: "Kelly is too normal for this."
Nick Viall and some fans think Kelley Flanagan is 'too normal' for 'The Bachelor'
During last night's episode, Weber asked Kelley how she was doing. She told him that she felt incredibly out of her element but she was interested in seeing where her relationship with him was going.
Several Bachelor Nation members responded to Viall's tweet, agreeing that the attorney was "too normal."
"I think it's because she has an actual legitimate profession and not Instagram influencer potential job," wrote one fan.
"Way too normal! her heart is gonna get so broken," responded another.
"She's too cool for him," wrote another.
"She's a lawyer. She smart and tough and fabulous," wrote another Twitter user.
Some fans urged Viall to make a move.
"I think she'd be good for you Nick!! I really like her. Not that Peter doesn't deserve her. She's just more your type," wrote one fan.
"Double dog dare you to ask her out," commented another.
But some fans can't get over the fact that Kelley ran into Weber in a hotel before filming started. They seem to find it fishy.
"Let's not forget she "randomly" bumped into Peter at a hotel…" tweeted one fan.
"I'm really excited that Peter's the bachelor because I've met Peter," the 27-year-old attorney said during the premiere. "I was in California for one of my best friend's weddings and saw Peter in the lobby. I guess he was there for his 10-year reunion."
Bachelor fans will remember the group date in the second episode took place at the very hotel Kelley and Weber bumped into each other. The two snuck off and recreated the moment they met.
"Wait, I have to tell you something," Kelley recalled saying.
Peter Weber and Kelley Flanagan spoke for an hour when they met at the hotel
In an interview with Entertainment Tonight that aired January 12, Weber revealed that the first conversation he and Kelley had was about an hour long.
"We had spent an hour talking when I had met her the first time and it just felt really comfortable and easy, good chemistry, got along well," he said.
So, much more than a brief run-in.
We'll have to wait and see if Kelley really is "too normal" for the Bachelor process or if her connection with Weber will keep her in it for the long haul.
Read more: 'The Bachelorette': How Hannah Brown Responded to a Fan Who Says She's 'Overrated'