Nickelodeon Announces SpongeBob Prequel, Live-Action 'Loud House', and More
In 2019, Nickelodeon filled hearts with joy when it revived several of its classics such as All That and Are You Afraid of the Dark?. SpongeBob Squarepants celebrated his birthday, presented his Broadway show on the network, and announced a spinoff.
Nick is continuing its lineup of new and resurrected hits for 2020 with a slate of original programming for the network. This year, the network is spreading more SpongeBob love, creating an alternate version of Lincoln Loud, and growing the world of Henry Danger.
Nickelodeon is cooking up a fresh batch of content that kids and adults will love including a sponge-centric prequel.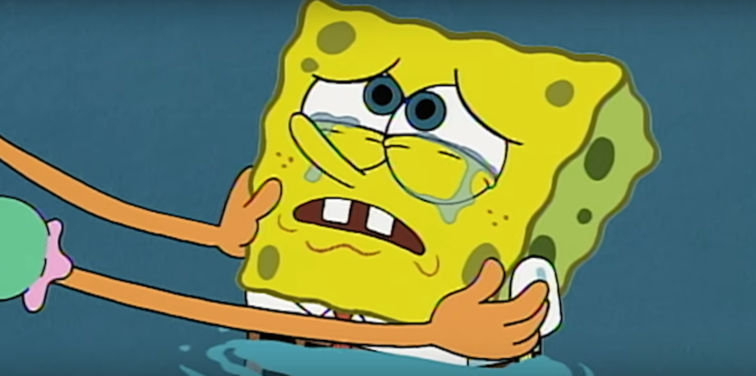 Nickelodeon is taking SpongeBob to camp
Last year, when Nickelodeon first announced that there would be a SpongeBob prequel taking place at camp, some fans were skeptical. But who doesn't want to see a young SpongeBob navigate life as kid?
According to Nick's latest press release about the beloved character, Kamp Koral will dive into SpongeBob's childhood, marking the first spinoff for the series:
"When our younger characters first meet in Kamp Koral: SpongeBob's Under Years, there is an instant chemistry among them that could only be conveyed by the incredible talents who have lived and breathed them every day for the last two decades," said Ramsey Naito, Executive Vice President, Animation Production and Development, Nickelodeon. "We are so excited to have the original SpongeBob cast join our new series, which is incredibly inventive and funny, and visually stunning in CG."
This series will hit the small screen in July and will feature many of the original voice cast and 13 episodes. Fans will also meet new characters, including a pair of narwhal siblings!
'The Loud House' to go live-action
The popular Loud family has been charming audiences for four seasons and was renewed for a fifth, but this holiday season, the 12-person brood is getting the live-action treatment.
The Loud House: A Very Loud Christmas! will premiere at the end of the year and you can expect there to be standard Loud kid shenanigans, warmth, broken decorations, and an adorably exasperated Lincoln Loud.
Per Nickelodeon, it's an original film special that will take Lincoln and Clyde on a Christmas-saving adventure:
"In The Loud House: A Very Loud Christmas!, Lincoln is gearing up for the ultimate Christmas, until he finds out that most of his sisters have plans to be elsewhere for the big day. Determined to remind his family that they all need to be together, Lincoln and his best friend Clyde embark on a mission to sabotage their plans and preserve the family's holiday traditions."
Viacom is praising the project as the first of its kind for the Emmy-winning series. Who's ready to see the family outside of 2D animation?
'Henry Danger' will have a superhero squad
Currently in its fifth season, Henry Danger is one of the most popular shows on Nickelodeon. It's about to get bigger with the addition of Danger Force, a live-action spinoff set to debut in March 2020. Along with Captain Man, Scwhoz will be welcoming some new young heroes into the fold.
Nickelodeon will drop 13 episodes for the series and newbie characters will be introduced in upcoming Henry Danger episodes:
"In Danger Force, four kids–Chapa (Havan Flores), Miles (Terrence Little Gardenhigh), Mika (Dana Heath) and Bose (Luca Luhan)–are recruited to attend Swellview Academy for the Gifted (SW.A.G. for short), a school conceived by Captain Man and brought to life by Schwoz, after having been accidentally mutated in the fight to save Swellview.

While there, the kids must learn to harness their frequently troublesome and sometimes uncontrollable superpowers as they begin to fight crime. Despite the dangerous circumstances of their new lives, the superheroes must keep their real identities a secret from both from their families and the villains who are out to destroy them."
According to Nickelodeon, there will also be a special app and website dedicated to Danger Force for fans that will be available on Feb. 24.