Nicki Minaj Accused of Being Abusive to Safaree Samuels During Their Relationship
Nicki Minaj's relationship with Safaree Samuels wasn't your typical showbiz fling. She was extremely private about their romance and rarely talked about her beau to the press. But once they split, things hit the fan and we learned that their relationship wasn't as glitzy as one would imagine. Most recently, Nicki Minaj was accused of being abusive towards the Love & Hip Hop star throughout their relationship.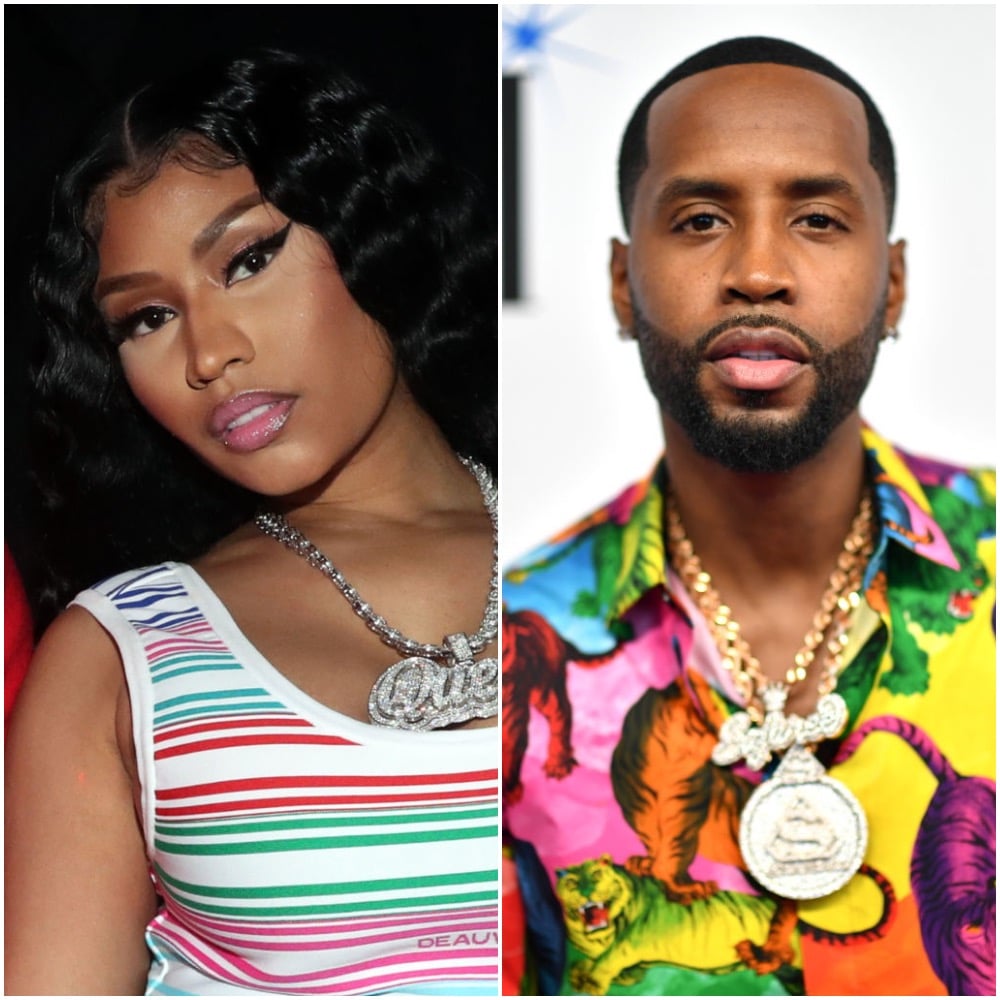 The abuse allegations against Nicki Minaj
The claims came up in an April 9 interview between comedian Godfrey and media personality Vlad of VladTV. While speaking about Nicki Minaj and her relationships, Vlad referenced her romance with Samuels, who reportedly told Vlad years ago that Minaj was allegedly abusive towards him, per Celebrity Insider.
"Nicki was pretty abusive," Vlad alleged. "Verbally abusive — potentially even physically. I'm not sure, but definitely verbally abusive … She was abusive, man."
Vlad suggested that that might have been because she made the most money, saying,  "A lot has to be said when it's the female that has control of all the money as opposed to the man."
As of writing, Nicki Minaj has not responded to the allegations. But it's not the first time we've heard that they allegedly shared an abusive relationship.
Both Nicki Minaj and Safaree Samuels have been accused of being abusive towards one another
In 2011, she and Samuels reportedly got into an altercation at a Dallas hotel that allegedly left the "Super Bass" crooner with a busted lip, per TMZ. Four years later, Samuels claimed that Nicki Minaj had allegedly stabbed him in the past and that he had to lie and say he'd tried to kill himself so she wouldn't be arrested (via Billboard).
After ten years together, they finally decided to call it quits in 2014. Samuels told The Breakfast Club that he walked away because Minaj had been treating him more like an employee than her lover while she claimed that she left him after he cheated. Sources added to TMZ that Nicki Minaj was influenced to leave over how Safaree had allegedly become "uncontrollably jealous of her success."
Nicki Minaj and Safaree Samuels have moved on
After ending things with Samuels, Nicki Minaj started dating Meek Mill. They went public with their relationship in 2015 and were together for two years before announcing their split in January 2017.
Nicki Minaj bounced back with Nas but that fling fizzled within a few short months. In 2018, she started a relationship with her childhood friend Kenneth Petty, whom she married in a secret ceremony in October 2019.
Meanwhile, Samuels moved on with fellow Love & Hip Hop star Erica Mena. The pair married in October 2019 after at least a year together and welcomed their first child, a daughter, in February.
If you are dealing with or suspect domestic violence, call the National Domestic Violence Hotline at 1-800-799-7233, or go to thehotline.org.
Read more: The Real Reason Nicki Minaj and Her Husband Got Into a Fight with Her Ex Meek Mill