Nicki Minaj Addresses Rumored Feud with Beyoncé
Here's what Nicki Minaj had to say about her rumored feud with Beyoncé.
We've seen plenty of celebrities go at it over the years, but one pair we never expected to hear about is Beyoncé and Nicki Minaj. The former collaborators sparked feud rumors in late April after releasing songs that fans say are seriously shady, leading Nicki Minaj to address the matter on social media. Let's dive into their relationship and what's going on with them.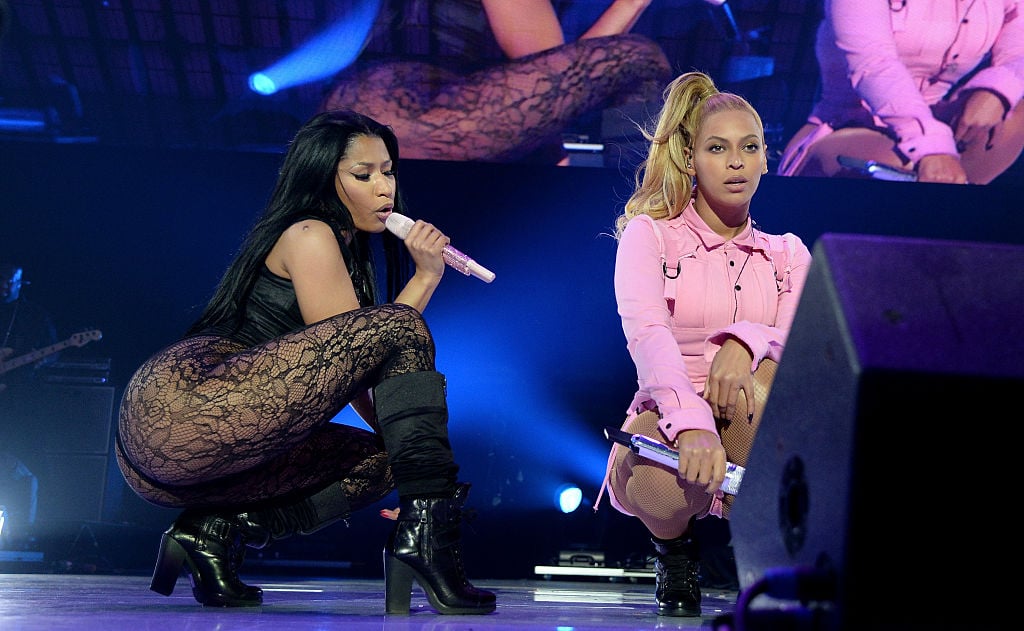 Inside Nicki Minaj and Beyoncé's relationship
These two seemed to have a close relationship a few years ago. They were sometimes seen at public events together and even collaborated on a couple of songs: "Feeling Myself" from Nicki Minaj's 2014 album The Pinkprint and Beyoncé's "Flawless (Remix)."
In interviews, Nicki Minaj spoke highly of the Lemonade artist and showed that they had a genuine love and respect for one another.
"Just her name alone defines greatness … Every woman wants to be that driven," she said of Beyoncé in a 2011 interview. "When I met her she was a super sweetheart. And the fact that she complimented me, I'll never forget that."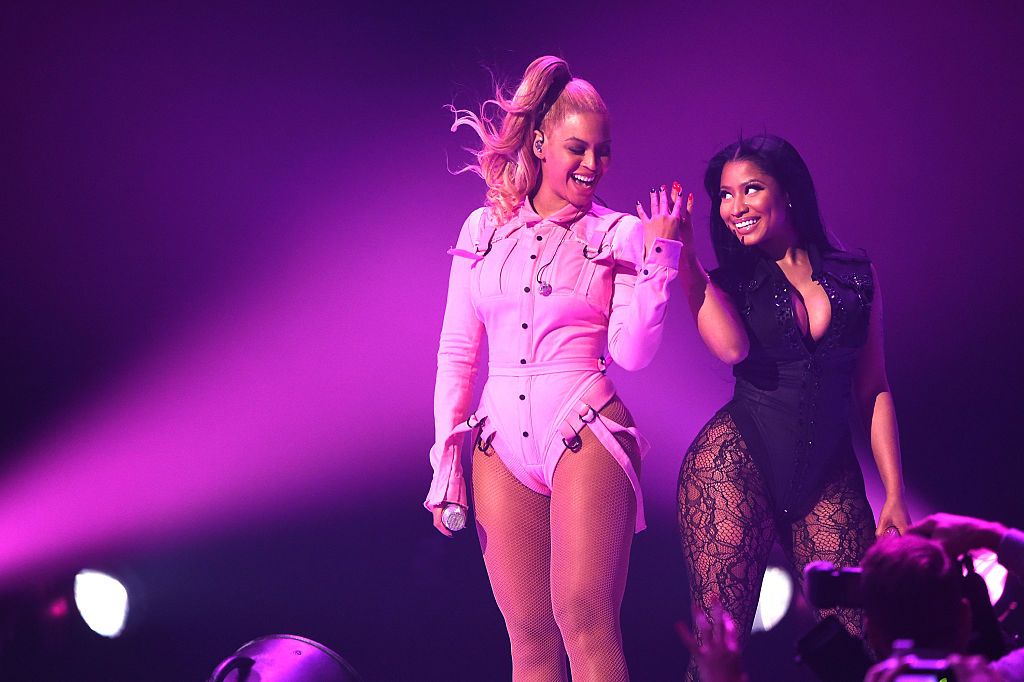 What made people think there was a Nicki Minaj and Beyoncé feud
Feud rumors began in late April when Beyoncé and Megan Thee Stallion dropped the "Savage Remix," which sees Beyoncé rapping about being natural and having a "real a**."
Two days after its April 29 release, Nicki Minaj and Doja Cat released the "Say So (Remix)," where the rapper throws shade at an unnamed woman. Around the 3:12 mark, she says: "Why you talkin' bout who body fake? With all the fillers in your face, you just full of hate. That real a** ain't keep your n*gga home. Now you lookin' silly, that's word to silicone."
It was initially suspected that she was talking about her longtime rival Wendy Williams, but after she denied it, fans speculated that the lyrics were aimed at Beyoncé. The rumors only grew after Nicki Minaj's continued silence, with some alleging the rumored beef might've started over Beyoncé and JAY-Z's relationship with Nicki Minaj's ex Meek Mill.
Nicki Minaj's latest comments about Beyoncé suggest that everything is good
Nicki Minaj indirectly addressed the rumored feud during a Twitter Q&A on May 7. When asked how she felt about their songs making history together, the "MEGATRON" rapper expressed her gratitude and admitted her love for everyone involved.
"Man, I can't believe I'm lucky enough to be a part of this kind of history," she began. "I love all the girls involved. It just feels like an epic moment to witness & be a part of @ the same damn time."
She would not say who exactly she was talking about in the song, only laughing when a fan asked for clarity.
Despite the claim, fans were still skeptical in the comment section and called on her to directly address the beef. But she has yet to do so.
For her part, Beyoncé has not addressed it, either.
Read more: Producer Reveals Why Cardi B and Beyoncé's Collaboration Never Came Out