Nicki Minaj Attended the 'Fame' High School and Almost Became an Actor
We know Nicki Minaj as one of the queens of rap. The hard-spitting, history-making, provocative emcee counts Jay-Z, Foxy Brown, and Lil Wayne among her influences, but she's also a pioneer in her own right.
Besides having an extensive discography and numerous record breaking-hits under her belt, Minaj is a favorite of luxury designers and even launched a capsule collection with Fendi in 2019.
She stays busy. As her loyal fan base knows, when it comes to her music, she loves to create and perform. But did you know Nicki Minaj learned how to command a stage at a young age? Minaj went to a famous school for performing arts and almost took a different career path.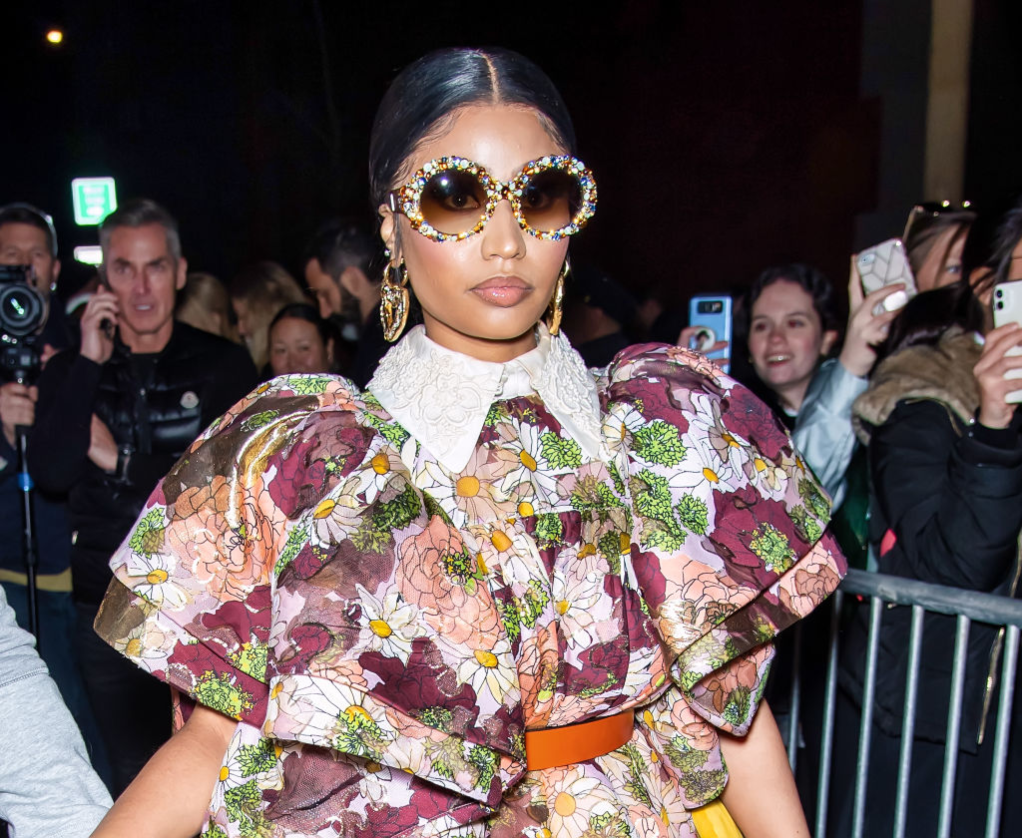 Nicki Minaj attended a renowned high school
Before signing with Young Money Entertainment, Minaj was Onika Tanya Maraj, a Trinidad native who grew up in Queens, New York. She attended Fiorello H. LaGuardia High School of Music & Art and Performing Arts in the Upper West Side of Manhattan, the school that inspired Fame.
Minaj is in the company of many other famous alumnae, including Jennifer Aniston, Wesley Snipes, Al Pacino, and Ving Rhames. She graduated in 2000.
As a student, Minaj studied drama and also pursued singing, something fans have gotten a taste of through her music. She loved attending LaGuardia and during a 2013 interview with Teen Vogue, spoke about how much being around other creatives inspired her.
"It was the first time I felt like I really fit in. Everyone there was creative," she said. "For once, I didn't feel like there was something weird about me."
Minaj didn't want to stick to professional acting
Although she spent years learning how to hone her acting talents on stage as a student at LaGuardia, Minaj revealed that after school, her interest waned. During an old interview with The Fader from 2009, the now-superstar spoked about why acting wasn't for her.
"I think at that time I wasn't focused enough to maintain an acting career. I didn't realize that you had to really be focused, like going on all those auditions and stuff like that for agents and I wasn't there yet. I was too all over the place."
She went on to say that her main focus was writing and her music. 2009 is the same year she signed her record deal with Young Money.
Minaj has been in several films
It may not be her first love, but Minaj still has acting in her veins. Since becoming famous, she's taken on more than a handful of movie and television roles.
Her credits include Barber Shop: The Next Cut, The Angry Birds Movie 2, Steven Universe, The Other Woman, The Cleveland Show, and Ice Age:  Continental Drift.
Minaj often references her ability to do different accents and voices, something she's been practicing since childhood.
That ability has played a role in her music career, but it seems like rapping will continue to be her performance art of choice. Fans can continue to look forward to her next music project and upcoming business endeavors.