Nicki Minaj Didn't Go to the Met Gala to Protect Her Son, She Says
A Twitter storm erupted in September 2021 based on a comment from Nicki Minaj explaining why she would not be attending that evening's Met Gala. Her no-show came as a disappointment to those eagerly anticipating her usual attendance at the exclusive fundraiser. Rather than blowing over after her explanation, her comments went mainstream to become the hottest trending topic online.
Nicki Minaj skipped the 2021 Met Gala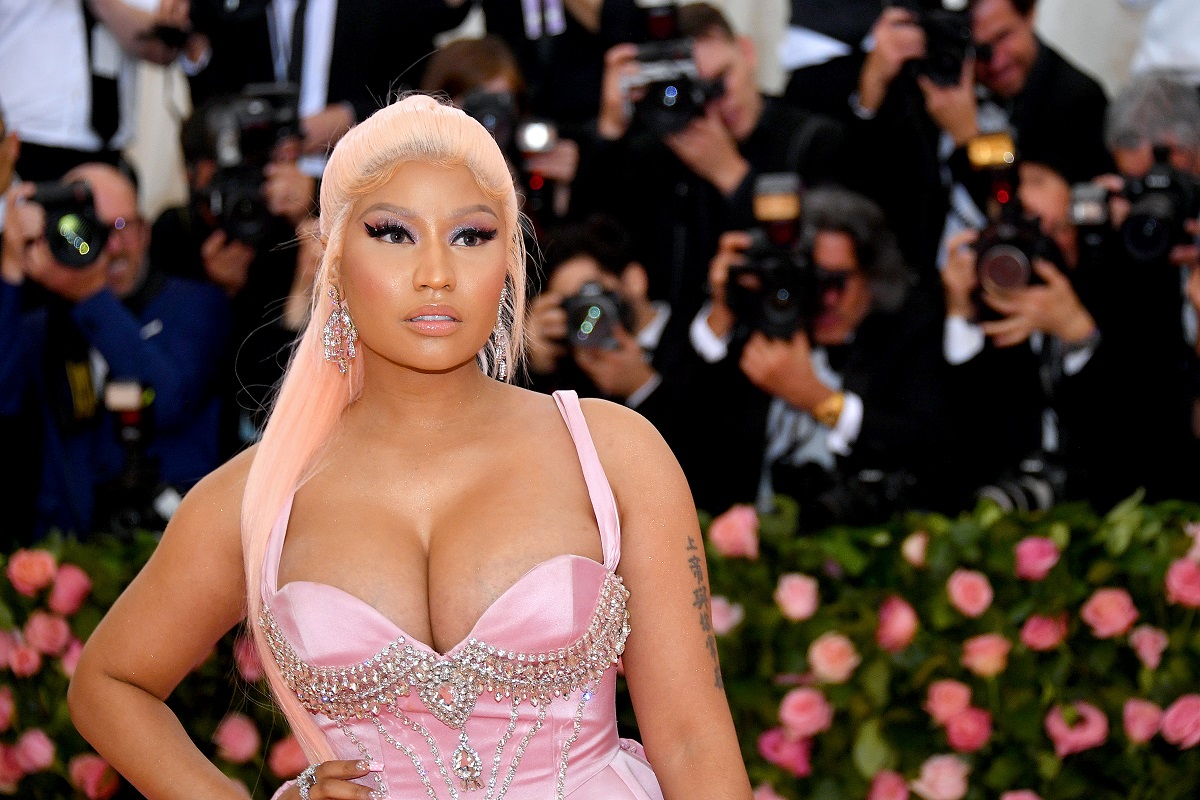 Minaj last attended the star-studded Met Gala in 2019 on the heels of a fashion week feud with rival rapper Cardi B. This time, Minaj created her own drama when she tweeted her reason for not attending the fashion world's answer to the Oscars.
"They want you to get vaccinated for the Met. if I get vaccinated it won't for the Met," the artist tweeted. She also encouraged her followers to "be safe." The initial reaction to Minaj being unvaccinated was swift but not entirely unforgiving. Her reassurance that she was doing her own research and wouldn't be prematurely swayed even for a must-attend event like the Met Gala had supporters and detractors alike.
She's stayed out of the limelight for her son
But Minaj didn't stop there. Not one to shy away from a confrontation, she went on to explain her actions. She stated that she had other reasons for not attending besides the Met Gala's requirement for guests to be vaccinated. "I have an infant with no nannies during COVID," she wrote of staying out of the spotlight since her son's birth in September 2020. "Not risking his health to be seen."
And so the storm began to pick up speed. Immediately, the Twitterverse was full of comments pointing out the irony of Minaj's decision to do what's best for her son yet to remain unvaccinated. Some argued that was the first step she needed to take to do this.
The tweets now began to attract more attention due to Minaj's massive Twitter following and celebrity status. But it was her following comments about her cousin's friend's swollen testicles and subsequent impotence that melted the internet.
It wasn't long before media personalities like Joy Reid of MSNBC blasted Minaj for spreading harmful misinformation. Shortly after, members of The View took pun-filled potshots. Meanwhile, Political commentators Candace Owens and Tucker Carlson rushing to her defense.
Minaj as a mother and her Met Gala past
The fallout from Minaj's comments continues. But one thing is obvious. She loves her son and is all-in when it comes to being a mom.
Minaj gave birth to her son with husband Kenneth 'Zoo' Petty on September 30th, 2020. The couple has been notoriously private about releasing their son's name. More recently, Minaj has begun to show off a few of her son's photos online. She lovingly refers to him as Papa Bear. For now, that will have to do for Minaj fans.
On her plans to return to the Met Gala in the future, there has been no word. Minaj first attended the Met Gala in 2013, just a few short years after her breakout success in the mixtape scene with the release of Sucka Free. 
Minaj's outfits at the fashion event have become progressively more daring, beginning with her debut in a sophisticated Tommy Hilfiger gown. In 2019, she made waves for her bubblegum pink Prabal Gurung dress with a long train. 
The 2018 Met Gala was possibly one of Minaj's most memorable. Dressed in a jaw-dropping red Oscar de la Renta gown, she announced the release date of her upcoming album Queen on the red carpet.
RELATED: Doctors Debunk Nicki Minaj's Wild Claims That Covid-19 Vaccination Leads to Impotence