Nicki Minaj Hates These Songs From Her Catalog
With killer album sales spanning ten years and a fan base of devoted day ones, Nicki Minaj has much to celebrate in terms of success. She's one of the most popular rappers in hip-hop, and recently made history with songs topping multiple Billboard charts at one time: gospel, reggae, Latin, R&B/hip hop, and dance. But just because Minaj is a hitmaker doesn't mean she's without regrets.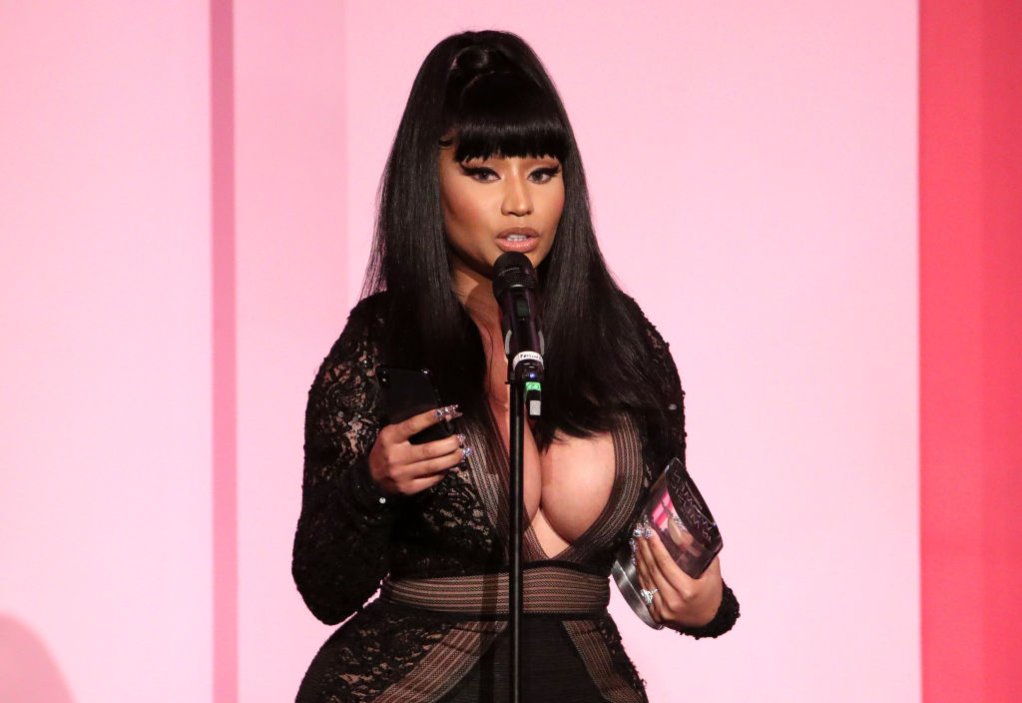 Nicki Minaj isn't a fan of some of her hits.
Artists can be their own harshest critics, and Minaj is no exception. During a recent appearance at the Pollstar Live conference with her manager Irving Azoff, she participated in a Q&A. In an upbeat tone, the rapper shared that there were songs in her discography she wished she never recorded.
The first one she named was "Anaconda" while laughing and saying, "I liked the video but ugh! My first ever solo song on Billboard was 'Your Love'… To this day I like the video but I hate the song. I could go on and on."
She went on to say she hates "Starships" and asked herself, "Starships are meant to fly? Yo, why did I do that?" Minaj and the crowd erupted in laughter after she admitted that, and she added she really questions it every time she hears the song. All three of those songs went platinum.
What's up with the next album?
Minaj's manager did tease that she'll be dropping new music either late Thursday night or on Friday, saying "We're going to leak the single later tonight or tomorrow (Friday) – it's a setup track, not a single. But it's new music."
It's been two years since her last studio album, Queen, was released, which spawned the hits "Chun-Li," "Barbie Dreams," and "Good Form." "Megatron," released in June 2019, was the latest standalone single to come from Minaj.
Recently, fans caught a sneak peek of her new song, "Yikes" via a video filmed at a club. One line from the song about Rosa Parks is sparking controversy right now, but it's unclear if that's the track Minaj plans to release this week.
According to Pollstar, Minaj's new project will eventually morph into touring, with the rapper stating, "I love my fans. There's a different level of energy being in a room with my true fans. They don't get to see us a lot. You really see how people appreciate artists. So yes, I'm excited about going back on the road."
Minaj was also very reflective during the conference
As part of her appearance during the keynote speaking engagement, Minaj spoke about her upbringing, her marriage, her growth in the industry, and Kobe Bryant. She offered some words of encouragement for up-and-comers in the music business about not getting sucked into social media or feuds:
"I would give advice to people coming up, especially women, to just try your best to let the small stuff go. I was reflecting and looking at the things I should have let go. Learn to put out my music and shut my mouth."
According to Minaj, fans can expect a fresh episode of Queen Radio in the next day or so too.